(First upload on April 3 2010. Last on October 5 2018) [ 日本語 | English ]
Dianthus superbus L.
Mount Usu / Sarobetsu post-mined peatland
From left: Crater basin in 1986 and 2006. Cottongrass / Daylily
Ezokawaranadeshiko (エゾカワラナデシコ, 蝦夷河原撫子, s.l.), large pink
Lifeform: perennial forb
Distribution: Europe to northern Asia
Habitat: sunny sites, such as grasslands, roadsides, and sand dunes

Field training on integrated environmental research (統合環境調査法実習) (fauna and flora 種リスト)

Chromosome number: 2n = 30
var. amoenus Nakai (クモイナデシコ)
var. hayatae Ohwi (ニイタカセキチク)
var. longicalycinus (Maxim.) Williams (カワラナデシコ): trijugate bracts
Distribution: Japan except in Hokkaido
Bract: 3-4 pairs
Leaf: green

Synonyms:

Dianthus superbus auct. non L.
Dianthus longicalyx Miq.
Dianthus superbus L. ssp. longicalycinus (Maxim.) Kitam.
f. tricolor Honda (サンシキナデシコ)

var. pycnophyllus Kitag. (イワテナデシコ)
var. speciosus Reichb. (タカネナデシコ)
Synonyms:

ssp. alpestris Kablikova ex Celak.
var. monticola Makino

f. chionanthus Okuyama (シロバナタカネナデシコ)

var. superbus (エゾカワラナデシコ, s.s.): bijugate bracts
Distribution: Eurasia including north to the central Honshu of Japan
Bract: 2 pairs
Leaf: pale green

f. latifolius (Nakai) Kitagawa (ヒロハカワラナデシコ)
f. albiflorus Iljinski (シロバナエゾカワラナデシコ)

var. taiwanensis (Masam.) T. S. Liu et S. S. Ying (タイワンナデシコ)
Dianthus superbus in Japan
---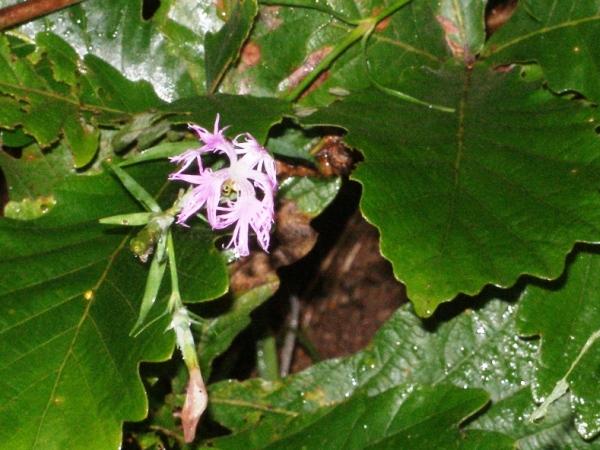 1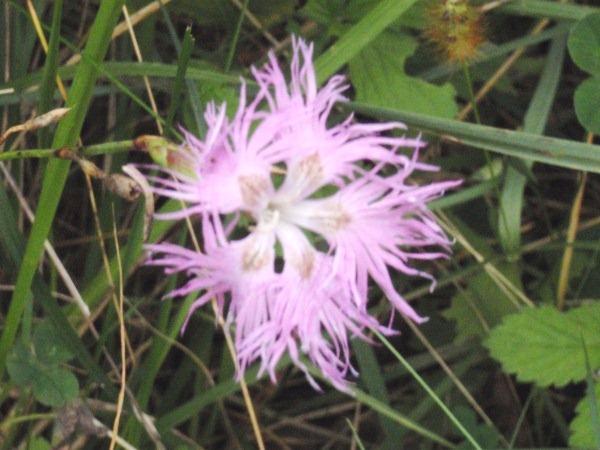 2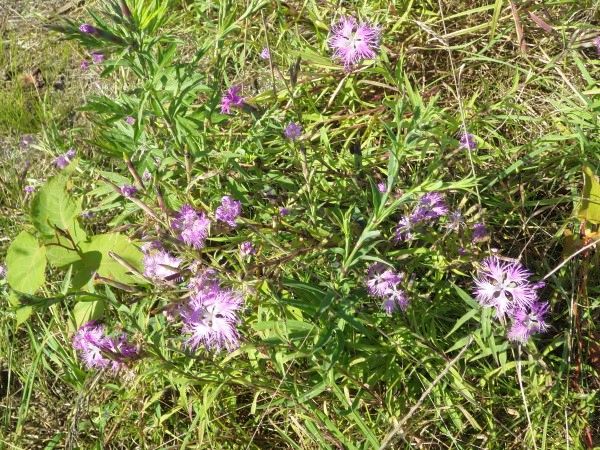 3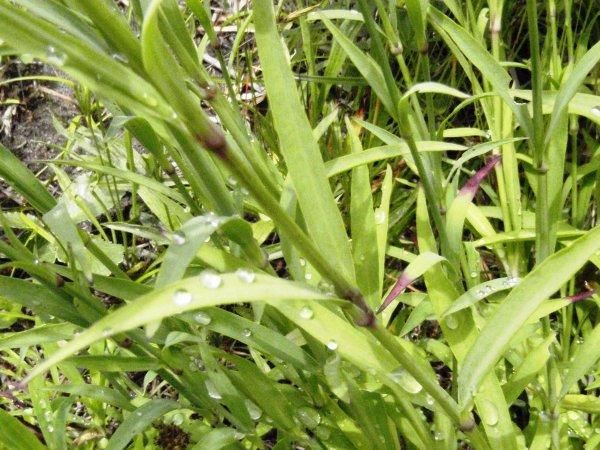 4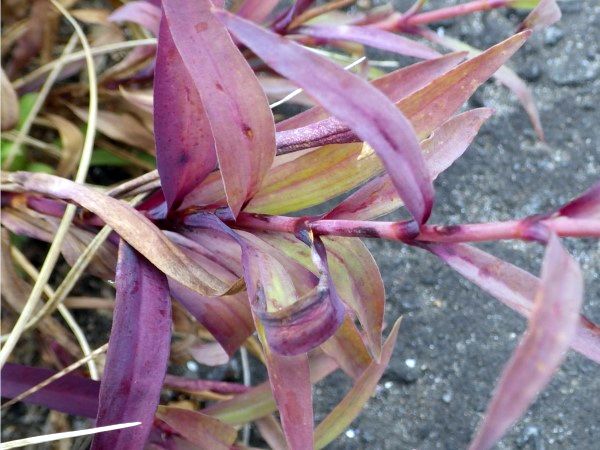 5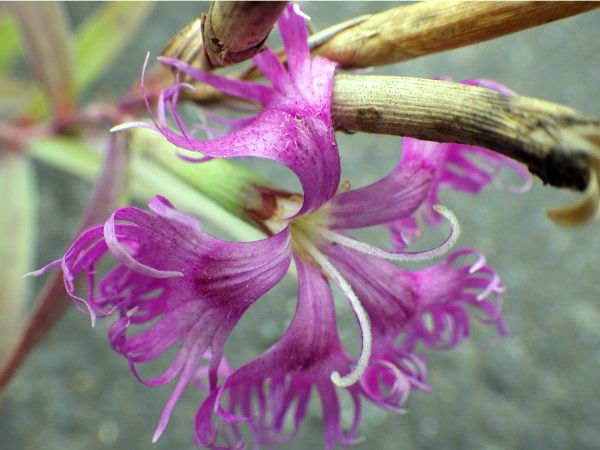 6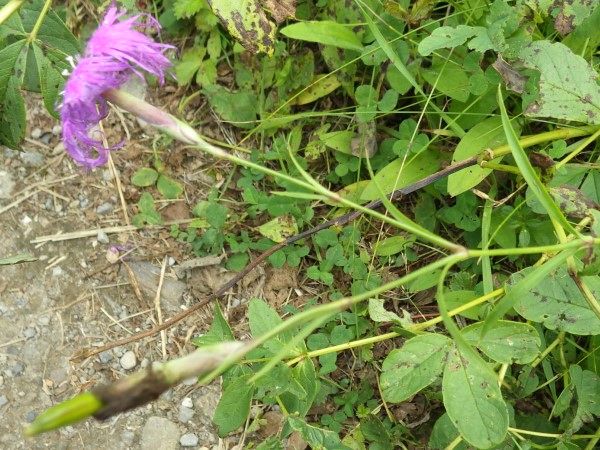 7
[1] near a jungle gym in a Quercus mongolica var. grosseserrata forest on Tomakomai Expermental Forest on September 10 2009. [2] on Mount Hakodate, southern Hokkaido, on September 23 2010. [3] on Arutori Cape, Date City, southwestern Hokkaido, on August 18 2018. [4] at Ishikari Coast Plant Conservation Center on July 10 2011. [5/6] on a paved road along a seacoast near the Muroran Marine Experimental Station of Hokkaido University on September 11 2017. [7] along a walkboard to go Todowara in Notsuke Peninsula, eastern Hokkaido, on August 28 2020.
---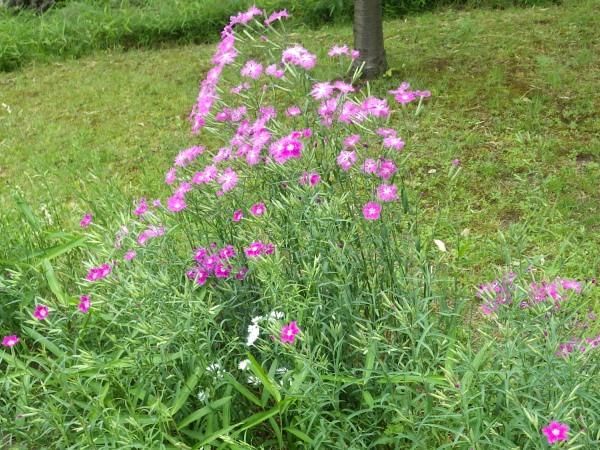 1
[1] at the imperial gardens in the former lawn (Shiba) detached palace, Tokyo, on May 29 2015.