(First upload on October 5 2014. Last on March 21 2018) [ 日本語 | English ]
Honckenya peploides (L.) Ehrh. var. major Hook.
Mount Usu / Sarobetsu post-mined peatland
From left: Crater basin in 1986 and 2006. Cottongrass / Daylily
Honckenya (L.) Ehrh. (ハマハコベ)

This genus has one species:
Hamahakobe (ハマハコベ, 浜繁縷), sea sandwort (UK) or seaside sandplant (North America)
Lifeform: perennial forb
Distribution: circumboreal, including Japan
Habitat: sandy seacoasts


Field training on integrated environmental research (統合環境調査法実習) (fauna and flora 種リスト)

Flower: hermaphrodite and male
Leaf: no petioles
Seed dispersal: water
Synonyms:

Ammodenia peploides (L.) Rupr. var. oblongifolia (Torr. et A. Gray) Fenzl
Ammodenia peploides, auct. non (L.) Rupr.
Honckenya oblongifolia Torr. et A. Gray
Honckenya peploides (L.) Ehrh. ssp. major (Hook.) Hultén
Honckenya peploides in Hokkaido
---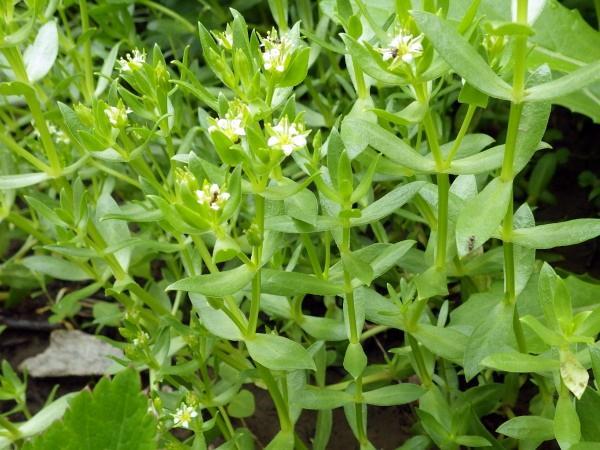 1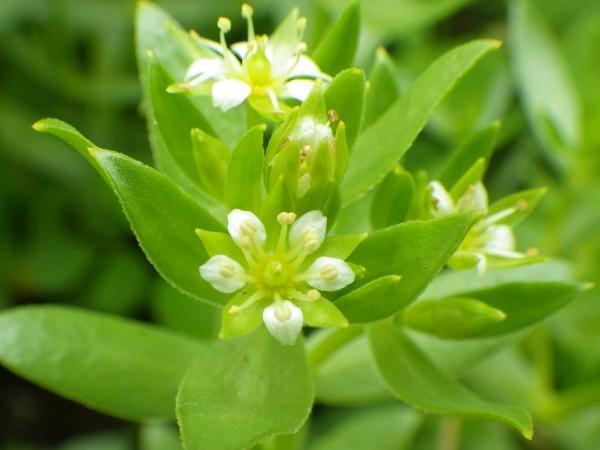 2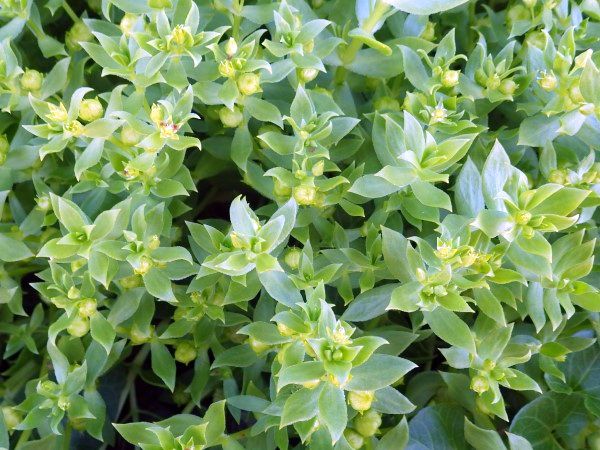 3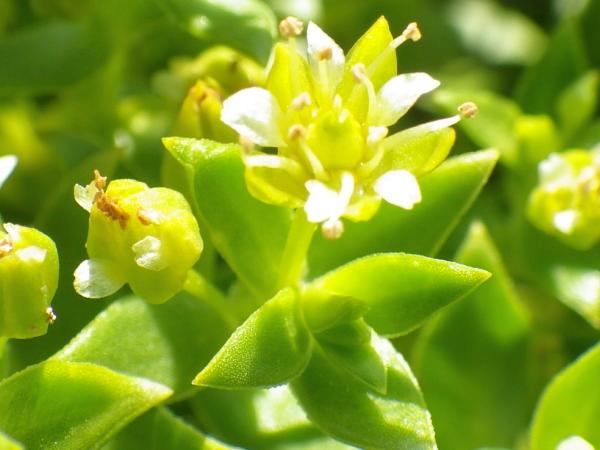 4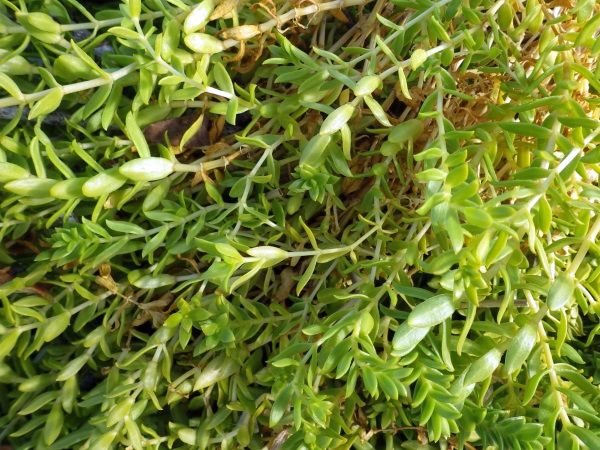 5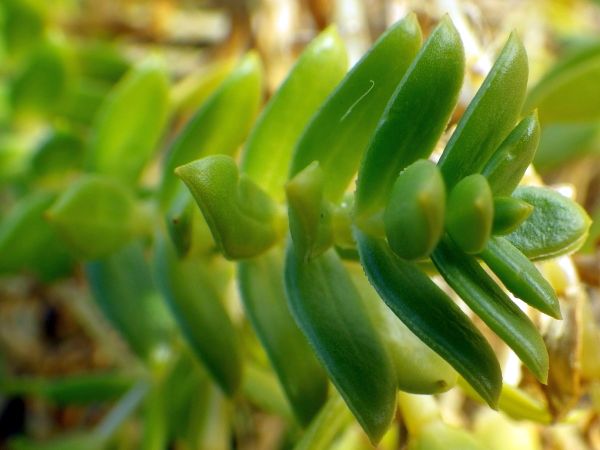 6
[1/2] in front of Akkeshi Marine Experimental Station, eastern Hokkaido, on July 1 2014. [3-6] in front of Usujiri Fisheries Station of Hokkaido University, southern Hokkaido. [3/4] on June 18 2015. [5/6] on October 4 2018.