(First upload on March 26 2010. Last on September 5 2018) [ 日本語 | English ]
Lychnis alba Mill.
Mount Usu / Sarobetsu post-mined peatland
From left: Crater basin in 1986 and 2006. Cottongrass / Daylily
Matsuyoisennou (マツヨイセンノウ, 待宵仙翁), bladder campion
ヒロハ(ノ)マンテマ/アメリカビランジ
Lifeform: annual forb as a weed (雑草)
Distribution: Native to Europe (extotic to Japan after Meiji Era)
Habitat: ruderal grasslands
Flower: white - pink, with short stalk (from late June to August in Hokkaido)


Stem: many glands - sometimes sticky
Synonyms:

Silene alba (Mill.) E. H. L. Klause, used when Lychnis is not established
Silene latifolia Poir. ssp. alba (Mill.) Greuter et Burdet
Melandrium (Melandryum) album (Mill.) Garcke
Silene pratensis (Raf.) Gren. et Godron
Lychnis alba in Hokkaido
---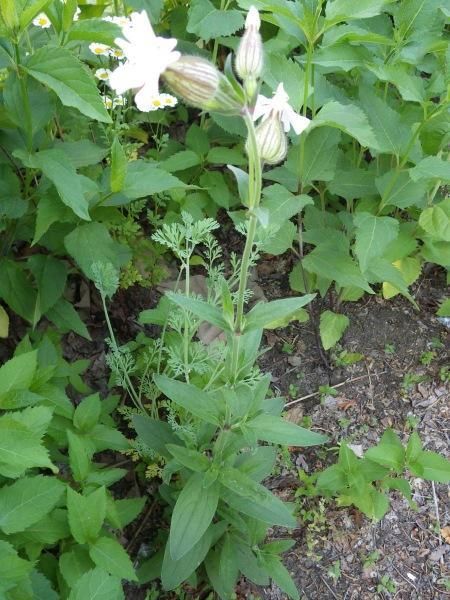 1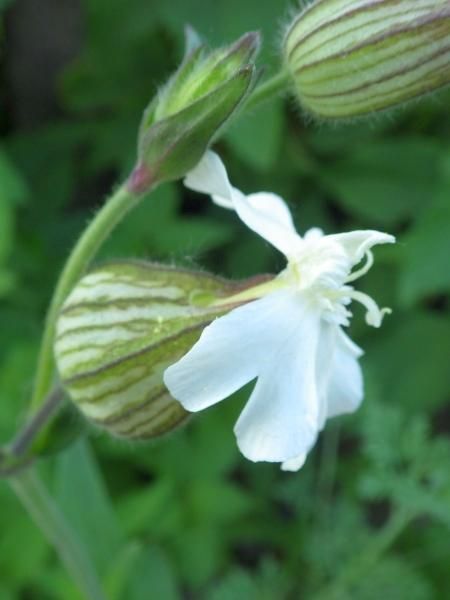 2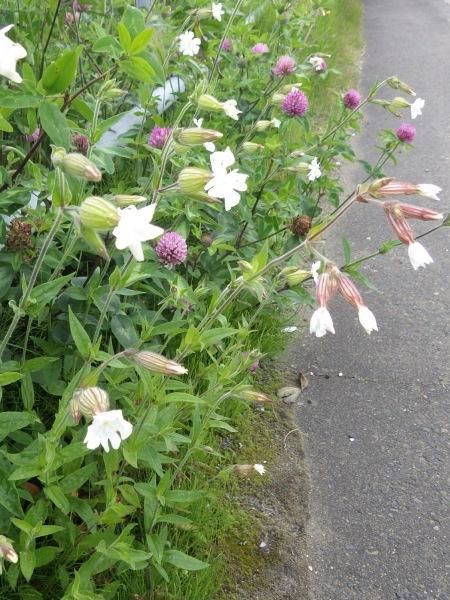 3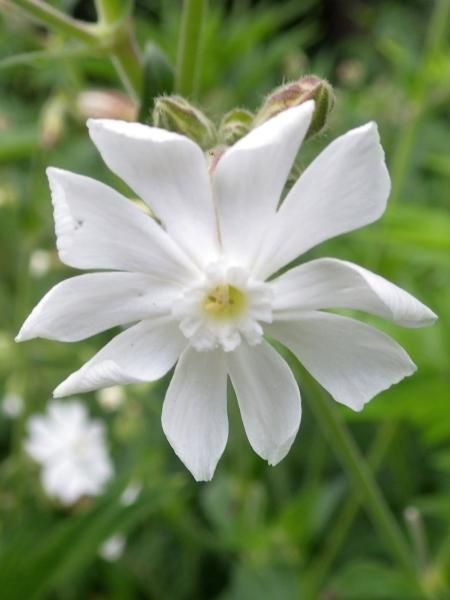 4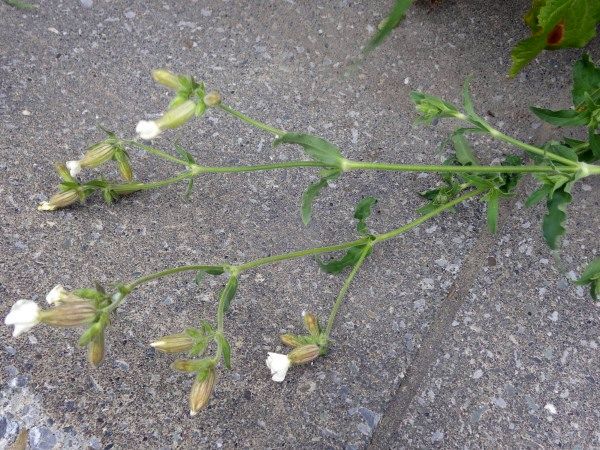 5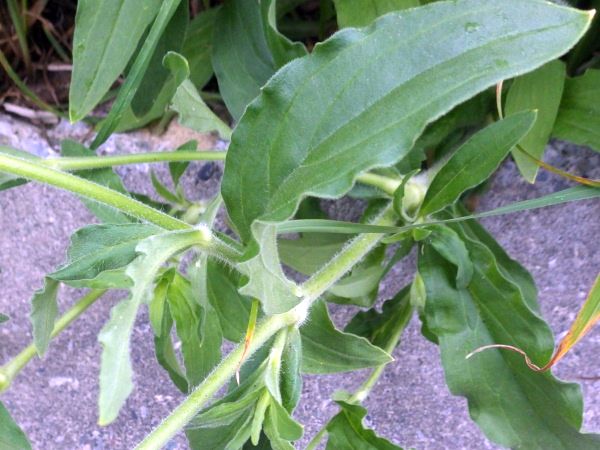 6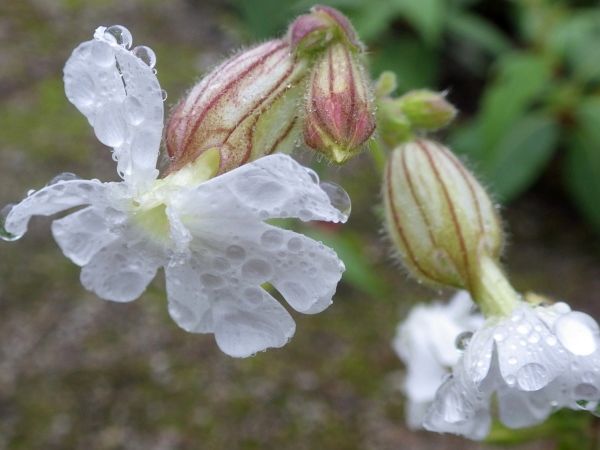 7
[1/2] under a street tree at N11/W5, Sapporo, on June 9 2014. [3] at an open land near Kushiro Climatological Observatory, eastern Hokkaido, on July 2 2014. [4] along a paved road near a stream, Usujiri, southern Hokkaido, on June 17 2015. [5/6] in the parking lot of Sarobetsu Wetland Center, northern Hokkaido, on June 23 2018. [7] on the trail near the parking lot on Mount Koma on July 9 2018. Records: in Hokkaido Univesity Campus on August 31 2009. along a paved road beside Mikaho Park, East Ward, Sapporo, on August 3 2021. beside Kawazoe Nitori Furniture Shop, Sapporo, on September 25 2022.