(First upload on December 6 2012. Last on August 11 2020) [ 日本語 | English ]
Sagina procumbens L.
Mount Usu / Sarobetsu post-mined peatland
From left: Crater basin in 1986 and 2006. Cottongrass / Daylily
Araitosumekusa (アライトツメクサ, 荒糸爪草), birdeye pearlwort


Araidotsumekusa (アライドツメクサ), Toyoharatsumekusa (トヨハラツメクサ)

→ Araido (阿頼度) Island in the Kuril

Lifeform: perennial mat-forming forb (often reported as annual)
Distribution: cosmopolitan in the Northern Hemisphere

Exotic to Japan (category B in Hokkaido Blue List)

Habitat: roadsides

Field training on integrated environmental research (統合環境調査法実習)
Fauna and flora 種リスト

Sepals: four
Stamens: four with white anthers
Body: hairless, rarely hair on leaf margin
Chromosome number: 2n = 22
---
1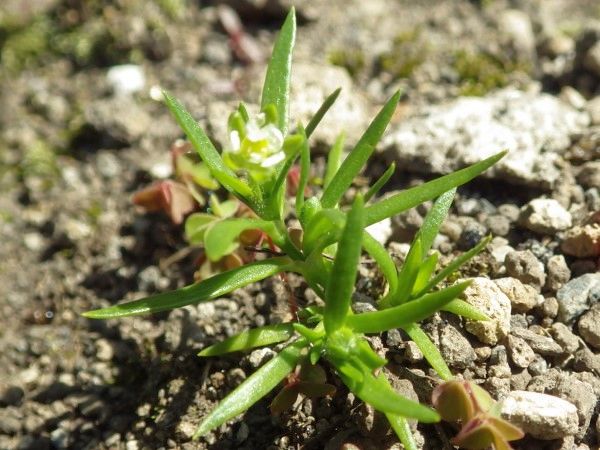 2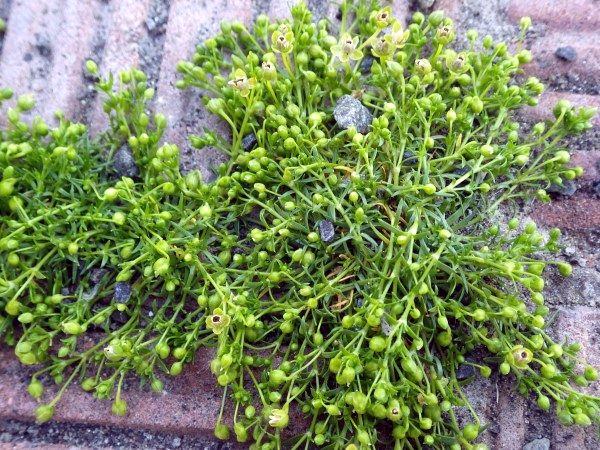 3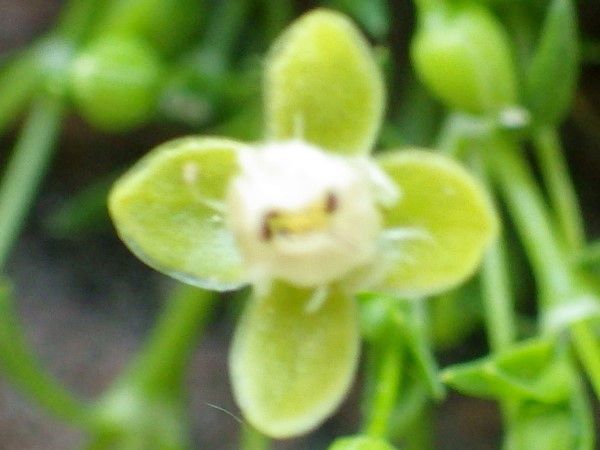 4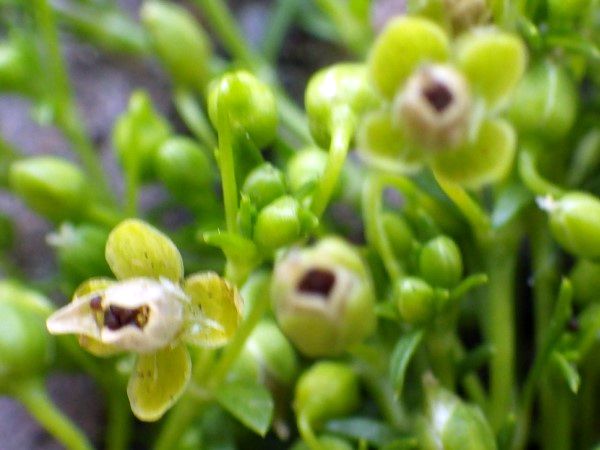 5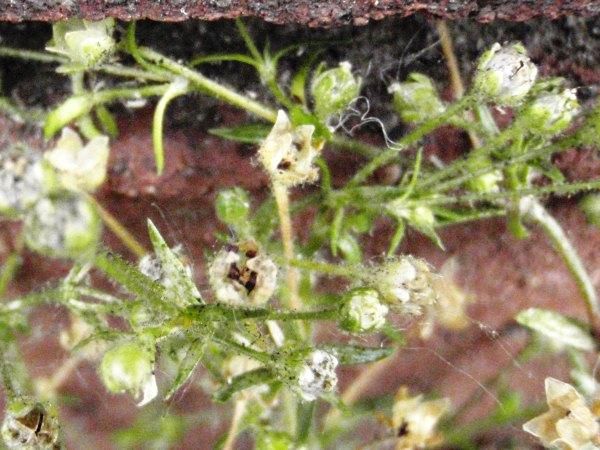 6
[1] under a street tree in N21/W4, North Ward, Sapporo, on May 25 2018. [2-4] along a paved road near Hokko Toko Store, East Ward, Sapporo, on May 30 2020. [5] in a wasteland, N21/W4, North Ward, Sapporo, on June 1 2020. [6] at a pedetrian road in front of Fuji Women's University, North Ward, Sapporo on July 3 2011.