(First upload on January 2 2016. Last on March 29 2017) [ 日本語 | English ]
Pseudocydonia sinensis (Thouin) C. K. Schneid.
Mount Usu / Sarobetsu post-mined peatland
From left: Crater basin in 1986 and 2006. Cottongrass / Daylily
Karin (カリン, 榠樝/花梨), Chinese quince
Lifeform: deciduous or semi-evergreen tree
Distribution: native to eastern China
Synonyms:

Chaenomeles sinensis (Thouin) Koehne, when this genus is not established
Pyrus sinensis (Thouin) Spreng.

[写真2-5]

花梨(かりん)

 弘法大師の名で知られる空海が、821年に満濃池の修築のために満濃町(香川県)から持ち帰った花梨の苗木を植樹されました。この邸の庭先に唐から持ち帰った花梨の苗木を植樹されました。これが由縁となり、満濃町の町木に選ばれています。
 花梨は梨の原種で、春に淡紅色の花が咲き、秋に実る黄色の実には薬効があります。
 この木は、昭和63年5月、第39回全国植樹祭が香川県満濃池森林公園で開催された際、当時の皇太子ご夫妻によってお手蒔きされた花梨の種が成長したものです。
---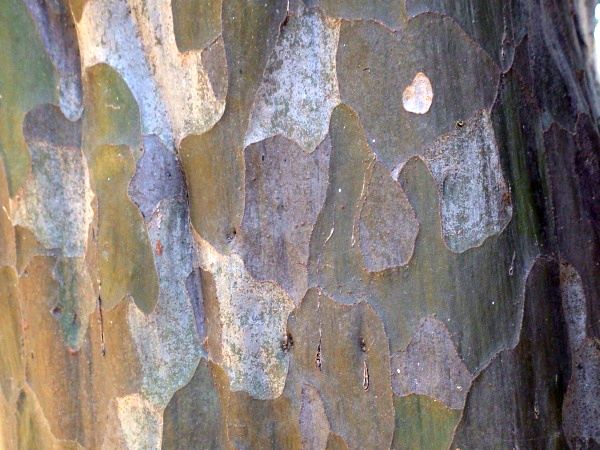 1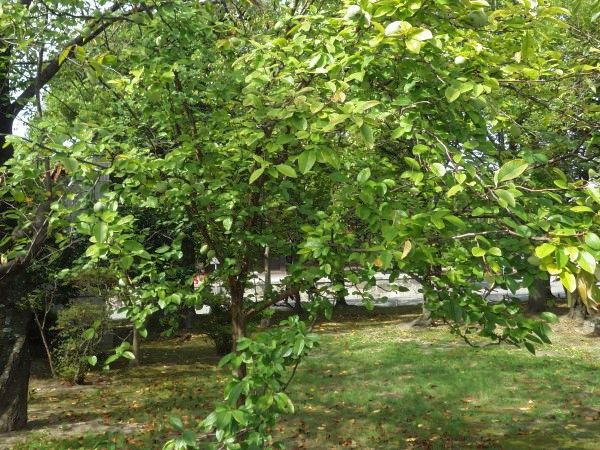 2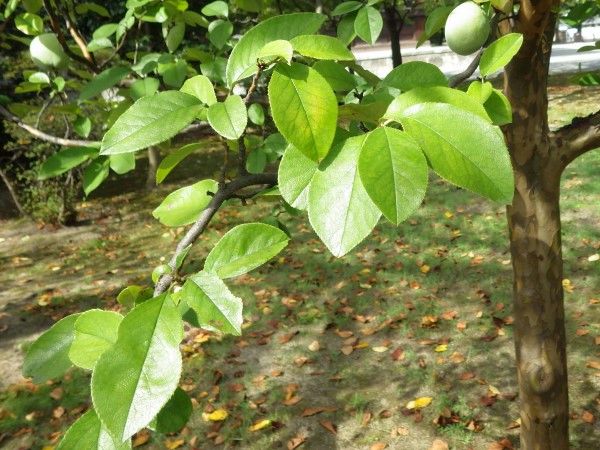 3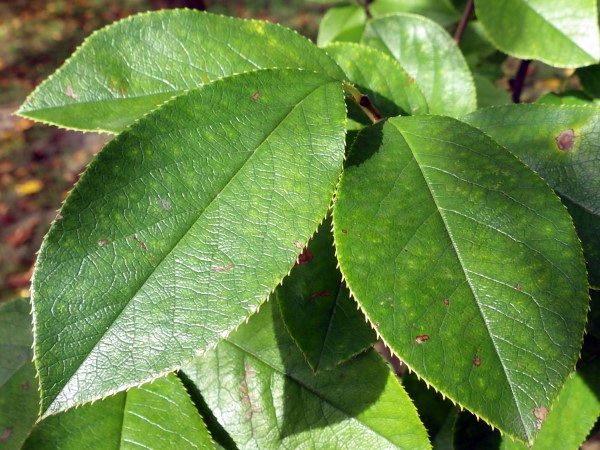 4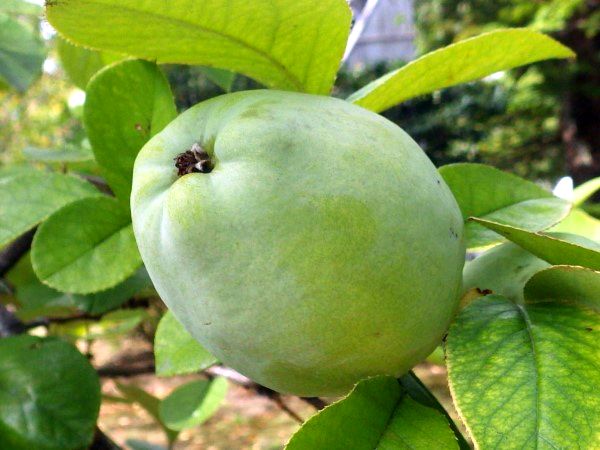 5
[1] in the Koishikawa Botanical Garden (小石川植物園), the University of Tokyo, on March 16 2017 (bark, 樹皮). [2-5] in the garden of To-ji Temple, Kyoto, on September 18 2022. Records: along a streed road adjacent to Hibiya Park, Tokyo, on December 26 2015.