(First upload on September 24 2022. Last on June 3 2023) [ 日本語 | English ]
Bergenia crassifolia (L.) Fritsch
Mount Usu / Sarobetsu post-mined peatland
From left: Crater basin in 1986 and 2006. Cottongrass / Daylily
Nagabayukinoshita (ナガバユキノシタ), heart-leaved bergenia, leather bergenia, winter-blooming bergenia, elephant-ears or Siberian tea


(アルタイユキノシタ, シベリアユキノシタ, チョウセンイワウチワ, コウライイワウチワ)


Lifeform: evergreen perennial forb, developing creeping rhizomes

stems taller and leaves larger than B. stracheyi


Distribution: Siberia - northwestern China - Mongolia

Habitat: on shady rocks, stony slopes, rock streams and old moraines in the forest and alpine zones
Use: gardening - cultivars
Synonyms:

Bergenia pacifica Kom.
Bergenia coreana Nakai
Bergenia cordifolia (Haw.) Sternb.
Bergenia crassifolia transplanted in Hokkaido
---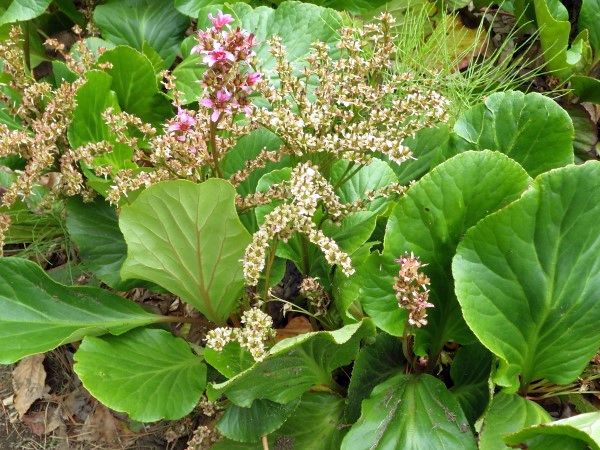 1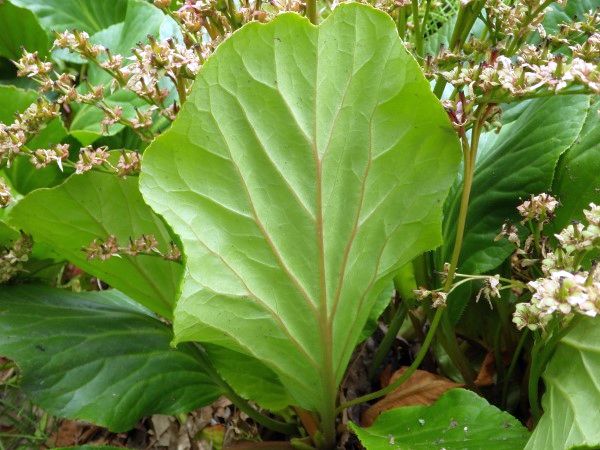 2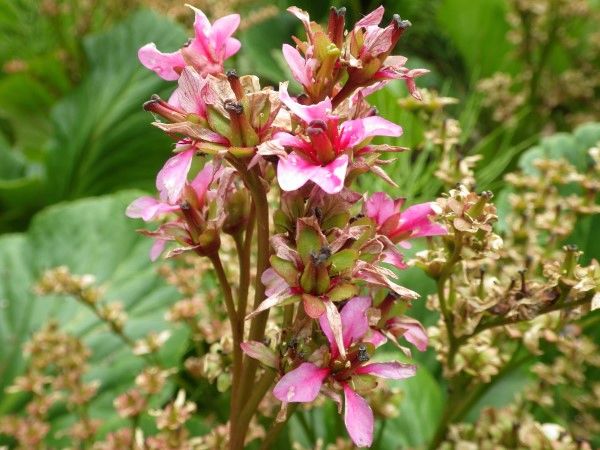 3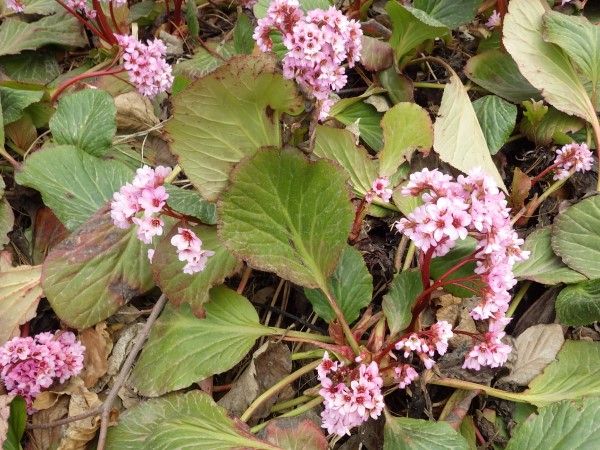 4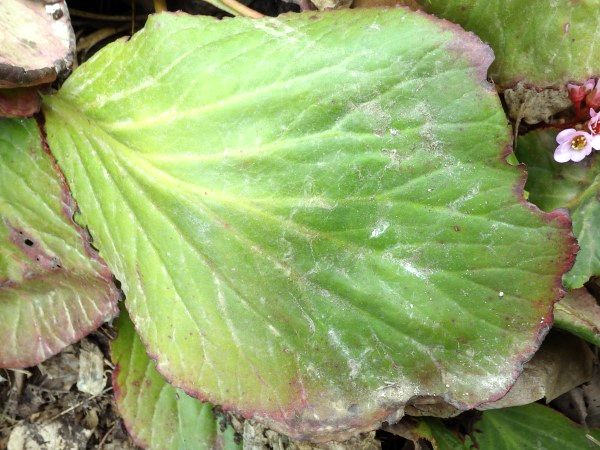 5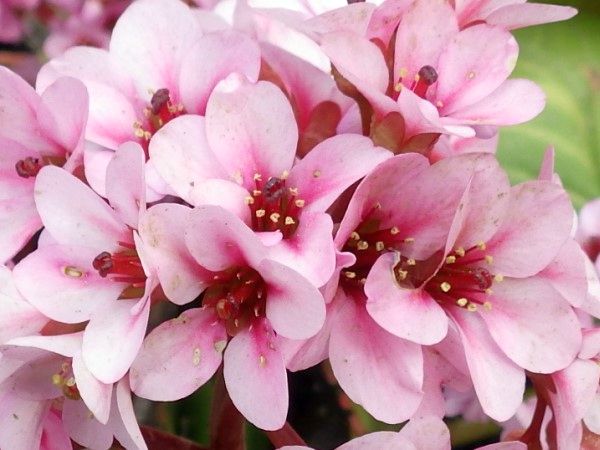 6
[1-6] in the experimental station of medicinal plant studies, Hokkaido University. [1-3] on June 3 2022. [4-6] on April 15 2023.