(First upload on September 20 2015. Last on December 3 2022) [ 日本語 | English ]
Schizophragma hydrangeoides Siebold et Zucc.
Mount Usu / Sarobetsu post-mined peatland
From left: Crater basin in 1986 and 2006. Cottongrass / Daylily
Schizophragma Siebold et Zucc. (イワガラミ), hydrangea vine

Four species recorded from the world, and one species from Japan
Iwagarami (イワガラミ, 岩絡), hydrangea vine
Lifeform: deciduous, perennial vine
Distribution: Korea - Japan
Habitat: forests and forest edges

Field training on integrated environmental research (統合環境調査法実習) (fauna and flora 種リスト)

Chromosome number: 2n = 28 (x = 14) Synonyms:

Hydrangea taquetii Lev.

var. concolor Hatus. (テリハイワガラミ), in Kyushu
Schizophragma hydrangeoides in Hokkaido
---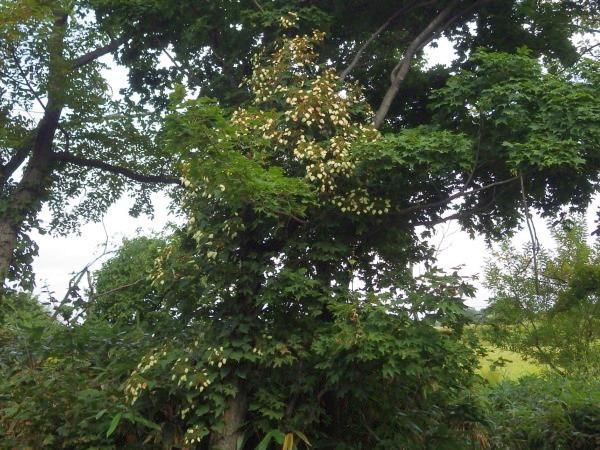 1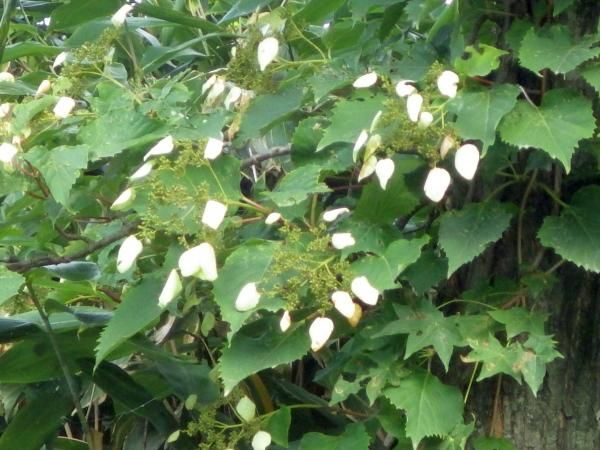 2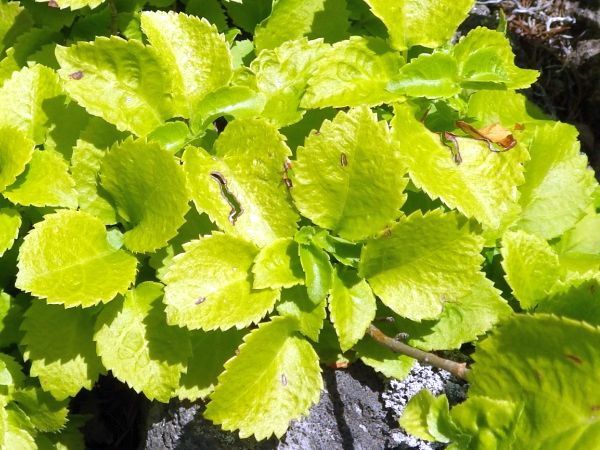 3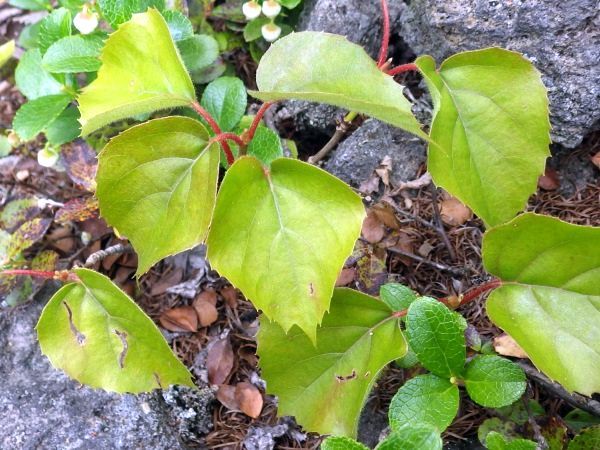 4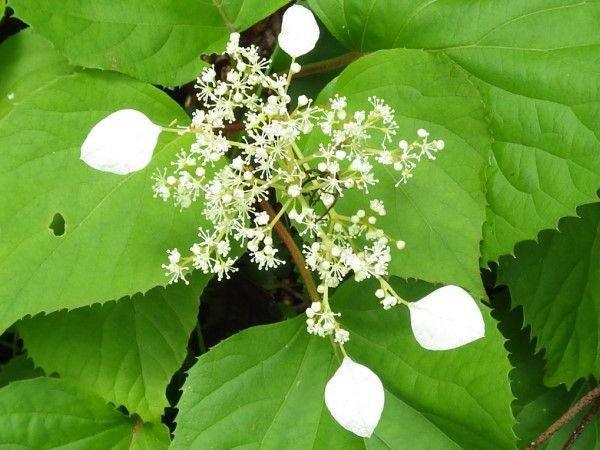 5
[1/2] at Ishikari Coast in Bannaguro, Ishikari City, on September 3 2015. [3/4] near the permanent plots on Mount Koma (flora) on July 10 2017. [5] in the Forest of Hokkaido People (道民の森), 3rd River, Kamui-jiri, Aoyama, Tobetsu Town, on July 18 2022.