(First upload on February 5 2012. Last on October 25 2017) [ 日本語 | English ]
Dioscorea polystachya Turczaninow
Mount Usu / Sarobetsu post-mined peatland
From left: Crater basin in 1986 and 2006. Cottongrass / Daylily
---
About 800 species in eight genera are recorded in the world ⇒ Engler's syllabus (エングラー体系)
mostly distributed in tropical regions
One genus is recorded from Japan
---
| | | |
| --- | --- | --- |
| D. polystachya Turczaninow (ナガイモ) | D. tokoro Makino (オニドコロ) | D. nipponica Makino (ウチワドコロ) |
---
Nagaimo (ナガイモ, 長芋), Chinese yam
Lifeform: perennial vine
Distribution: Native to eastern Asia, not included Japan (introduced to Japan in or before 17th century)
Habitat: moist, and disturbed sites

Tuber (and other organs): edible → wild vegetable (山菜)
Vine: twining clockwise
Synonyms:

Dioscorea batatas Decne., often used
Dioscorea opposita Thunb., nom. illeg.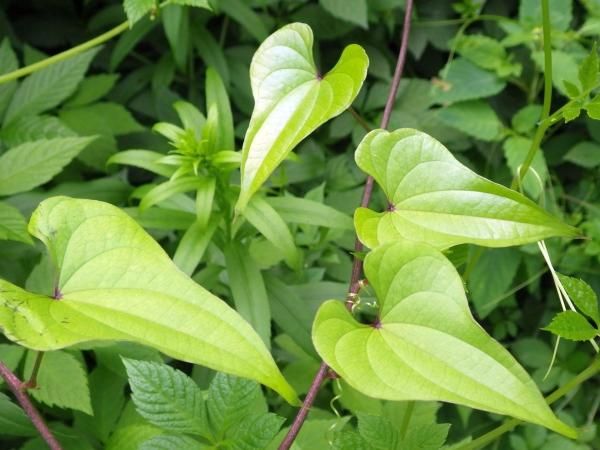 1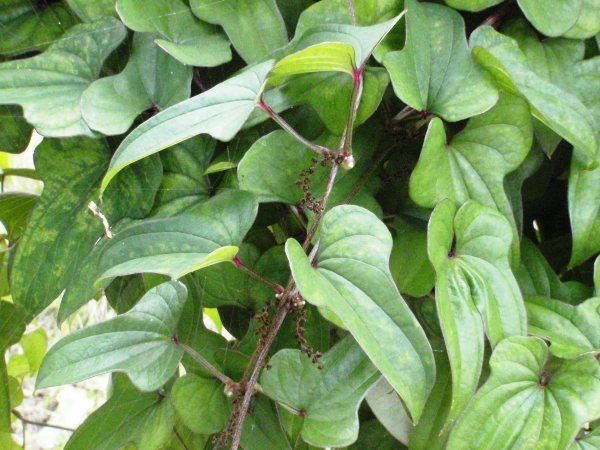 2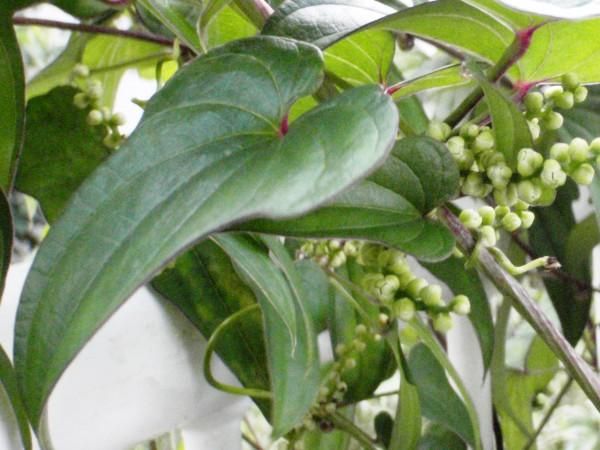 3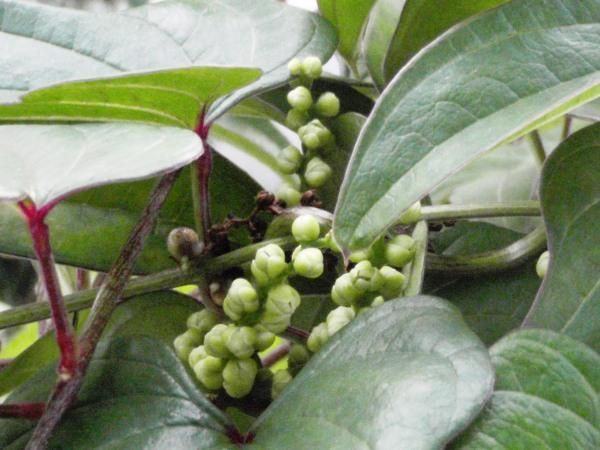 4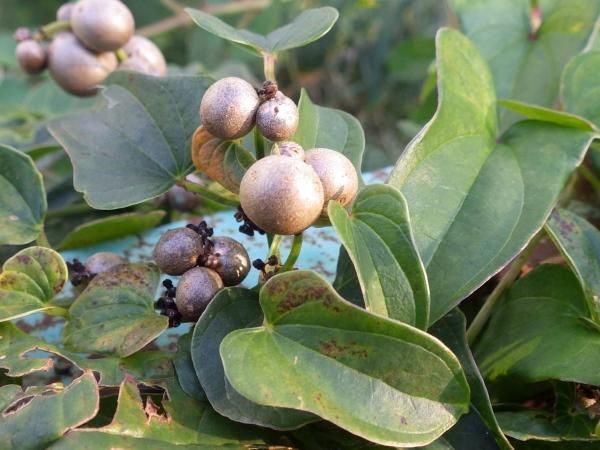 5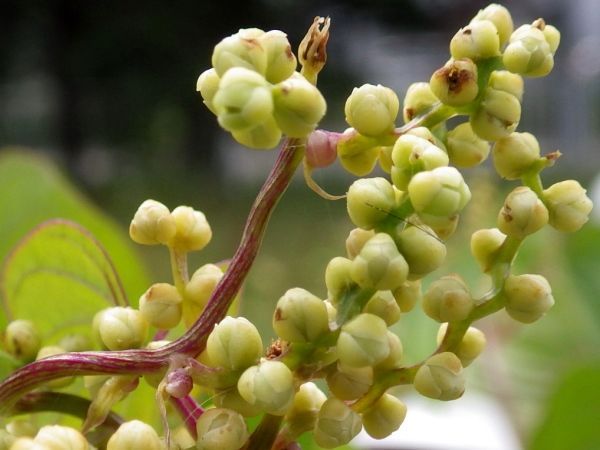 6
[1] at the backyard of Japanese Archery Training Hall, Hokkaido University, on July 27 2015. [2-6] climing up a hedge at N28/E3, East Ward, Sapporo. [1-4] on August 18 2011. [5] on September 26 2014. Who transplanted this? I did not think this was Chinese yam when I saw this at the first time in fornt of the apartment. [6] on August 15 2017.