(First upload on November 11 2014. Last on September 29 2020) [ 日本語 | English ]
Achillea alpina L.
Mount Usu / Sarobetsu post-mined peatland
From left: Crater basin in 1986 and 2006. Cottongrass / Daylily
A. alpina L. (ノコギリソウ, s.l.)
Common name: Nokogirisou (ノコギリソウ, 鋸草), Siberian yarrow
Lifeform: perennial forb
Distribution: east Asia (China and Japan) - northwestern North America
Habitat: grasslands in the case of Japan (meadows, gardens, sandy slopes and dry areas)
Use: medicine, gardening (many cultivars)
Flower: July-November, 5-7 ligulates
Synonyms:

Achillea multiflora Hook.
Achillea sibirica Ledebour (Hultén 1968), often used

ssp. camtschatica (Heimerl) Kitamura (シュムシュノコギリソウ), 8-12 ligulates (舌状花), northern Hokkaido
ssp. japonica (Heimerl) Kitamura (ホロマンノコギリソウ/キタノコギリソウ)
Flower: 6-8 ligulates with ≈ 6 mm long and sometimes pink
Habitat in Japan: seacoasts in the northern part of Japan
ssp. pulchra (Koidz.) Kitamrua (アカバナエゾノコギリソウ), 9-11 ligulates, coasts in Hokkaido
ssp. subcartilaginea (Heimerl) Kitamura (アソノコギリソウ), only in Kyushu
var. discoidea (Regel) Kitamura (ヤマノコギリソウ), ligulate < 3 mm long, not in Hokkaido

var. longiligulata H. Hara (ノコギリソウ, s.s.)
---
A. alpina (syn. A. sibirica) in Alaska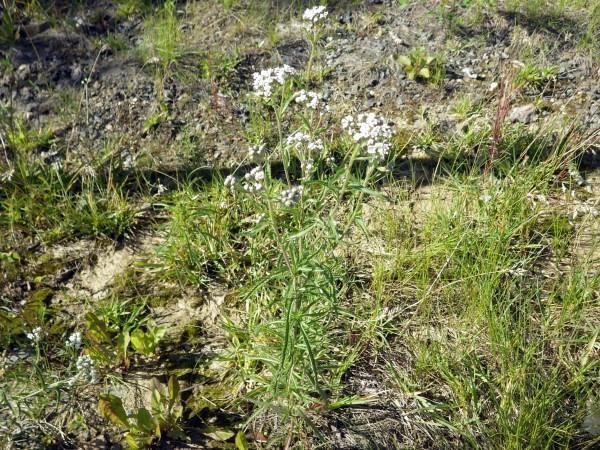 1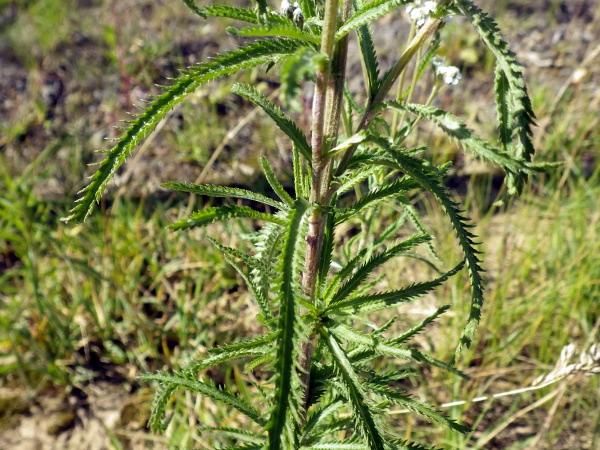 2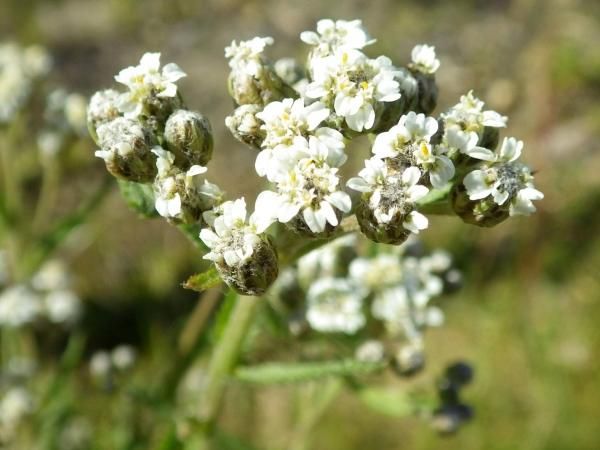 3
[1-3] in a sparse grassland near Yukon River along Dalton Highway, Alaska, on July 31 2014.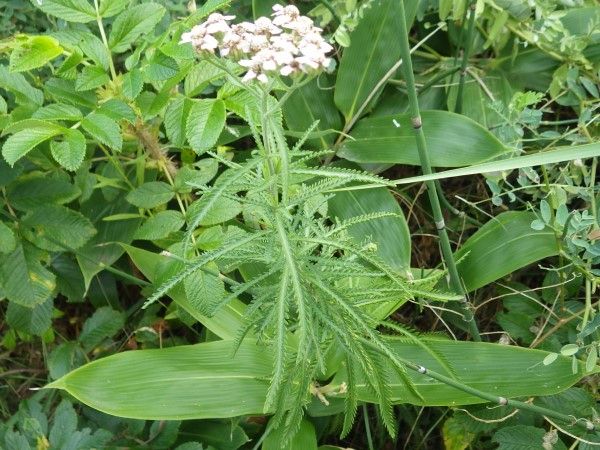 1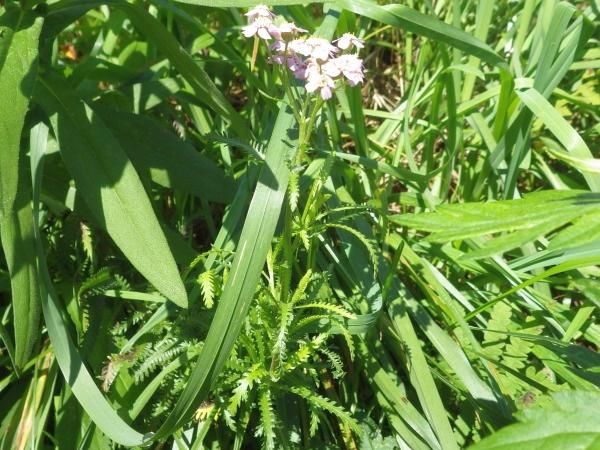 2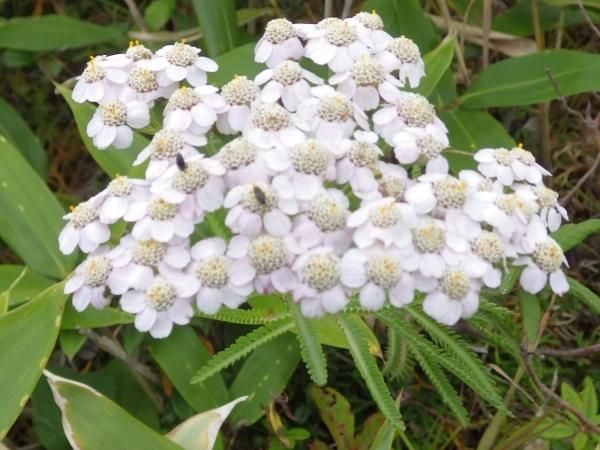 3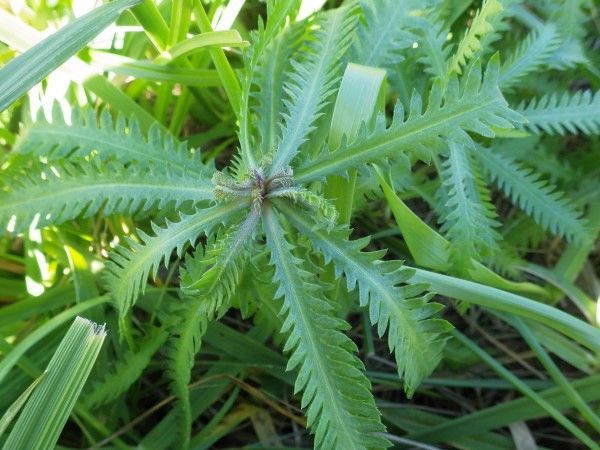 4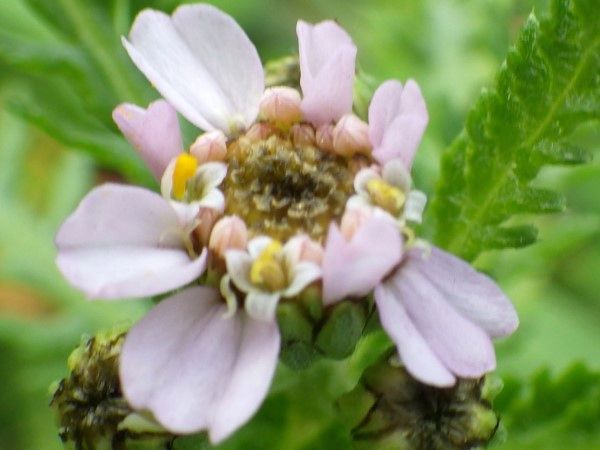 5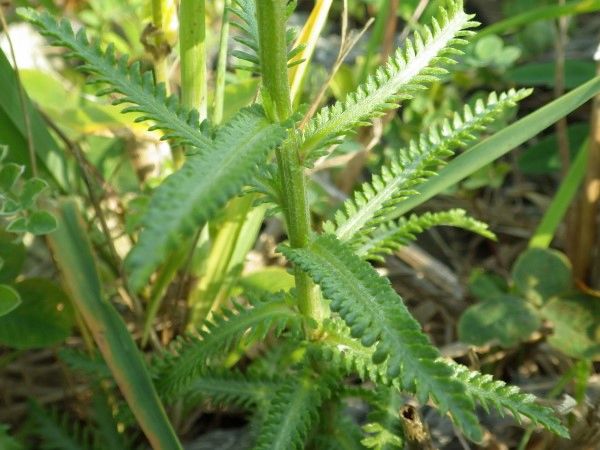 6
[1] along Zenibako Coast (銭函海岸), Otaru City, where a wind farm has been established, on September 16 2020. [2] at a home garden near the Muroran Marine Experimental Station of Hokkaido University on September 14 2015. [3] along the seacoast of Hamatonbetsu, where Vaccinium vitis-idaea established, in Sarufutsu Village, northern Hokkaido, on August 27 2015. [4] faced to Japan Sea in Tomamae where the construction of wind powers is planned, northern Hokkaido, on September 21 2017. [5/6] in the forecourt of Usujiri Fisheries Station of Hokkaido University, southern Hokkaido. [5] on October 4 2017. [6] on July 10 2019. Records: in the forecourt of Usujiri Fisheries Stationon August 5 2015. Along a walkboard to go Todowara in Notsuke Peninsula, eastern Hokkaido, on August 28 2020 and July 24 2021. Along Atsuma Coast (浜厚真) on August 2 2022.