(First upload on September 16 2009. Last on September 21 2018) [ 日本語 | English ]
Cacalia hastata L. ssp. orientalis Kitam.
Mount Usu / Sarobetsu post-mined peatland
From left: Crater basin in 1986 and 2006. Cottongrass / Daylily
ssp. orientalis Kitam.
Yobusumasou (ヨブスマソウ, 夜襖草)
Lifeform: deciduous perennial forb, with 1-3 m tall, larger than ssp. farfaraefolia
Distribution: East Asia (including northern Japan)
Habitat: mesic grassland (Flora on Mount Usu)
Leaf: 25-35 cm wide with hair at both sides or one side, usually developing wings at the petioles

Chromosome number: 2n = 60

var. ramosa (Maxim.) Kitam. (オオバコウモリ), branched Indian plantain
var. tanakae (Franch. et Savat.) Kitam. (イヌドウナ)

ssp. farfaraefolia (Maxim.) Kitam. (コウモリソウ), south to Kanto District, stem: erect with 40-100 cm in height

var. alata Kitam. (オクヤマコウモリ)
var. yakushimaense (ヤクシマコウモリ)
---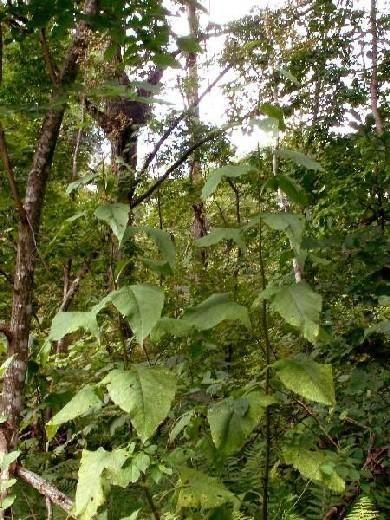 1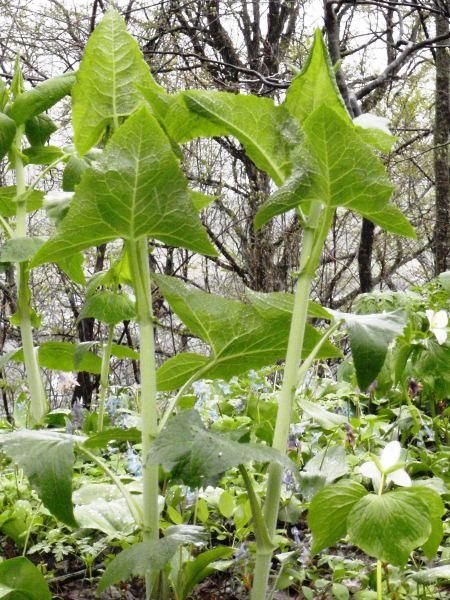 2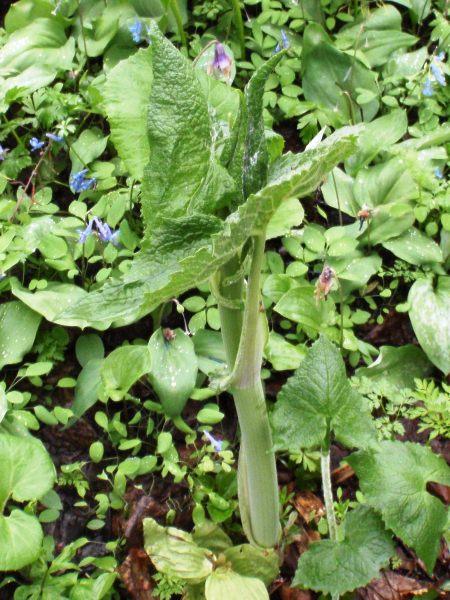 3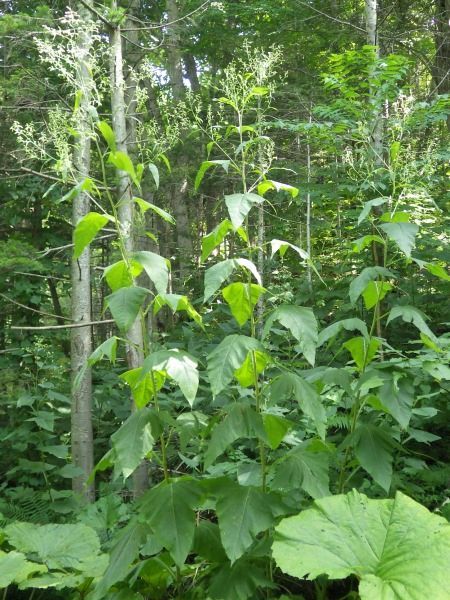 4
[1] aboveground shoots near a junglezym in Tomakomai Experimental forest on September 10 2009. [2/3] shoots soon after the emergence at Otokoyama Nature Park, Asahikawa, on May 5 2012. [4] around the entrance of Mount Usu near the Kompira Craters on July 26 2017.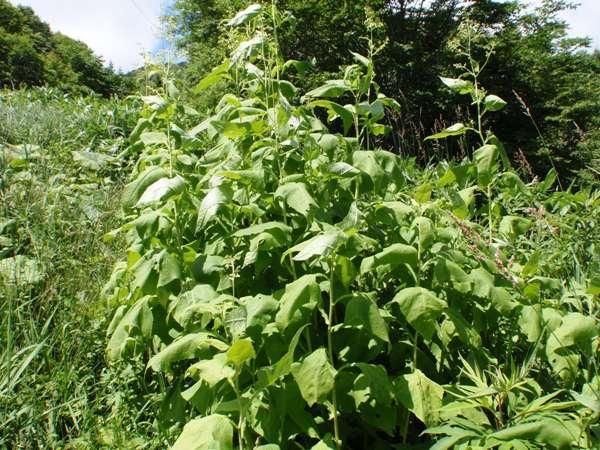 5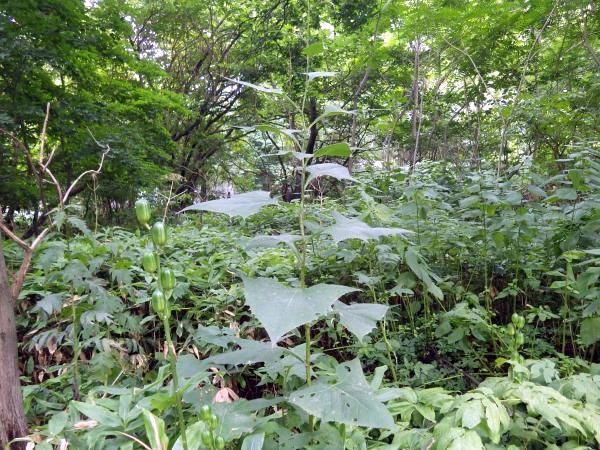 6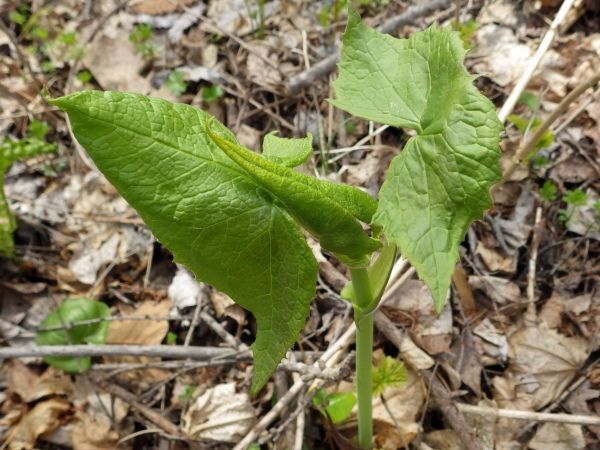 7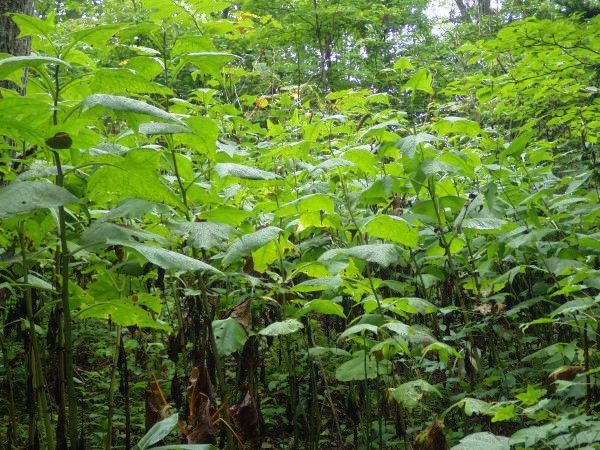 8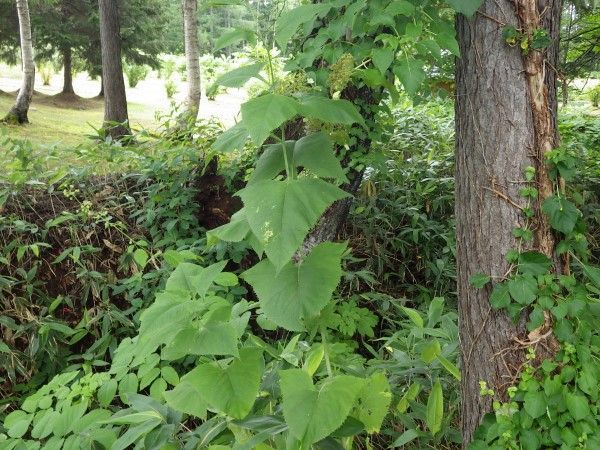 9
[5] on a slope of Tomamu skislope, Shimukappu Village, on July 19 2012. [6] in Genshirin (原始林) or Keiteki-no-mori Forest (恵迪の森), HU, on August 20 2015. [7] on the southern foot of Mount Usu on May 2 2016. They are tall ≈ 3 m in height. [8] in Tsukiura Forest Park faced to Toya Lake on September 4 2018. [9] in the Forest of Hokkaido People (道民の森), Tobetsu Town, on July 18 2022.