(First upload on October 11 2014. Last on March 18 2019) [ 日本語 | English ]
Hieracium umbellatum L.
Mount Usu / Sarobetsu post-mined peatland
From left: Crater basin in 1986 and 2006. Cottongrass / Daylily
Yanagitanpopo (ヤナギタンポポ, 柳蒲公英), narrow-leaved hawkweed
Lifeform: perennial forb with 0.3-1.2 m tall
Distribution: cosmopolitan in the temperate regions of the Northern Hemisphere, including Japan

Habitat: grasslands on (slightly) wet soils
Leaf: toothed margins with coarse hair and less or no stalk
Seed dispersal: wind
Synonyms:

Hieracium umbellatum L. var. japonicum H. Hara, discarded
Hieracium umbellatum in Hokkaido
---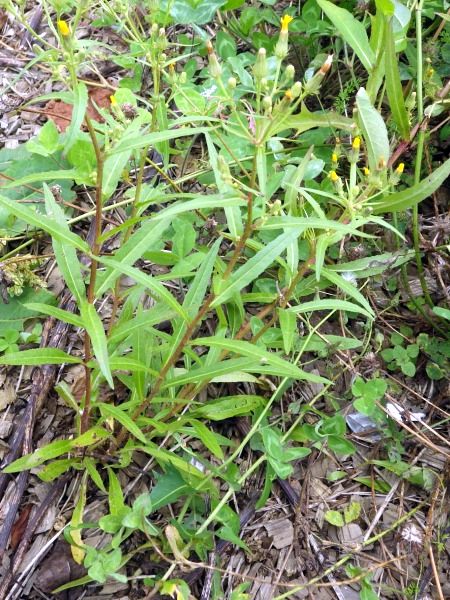 01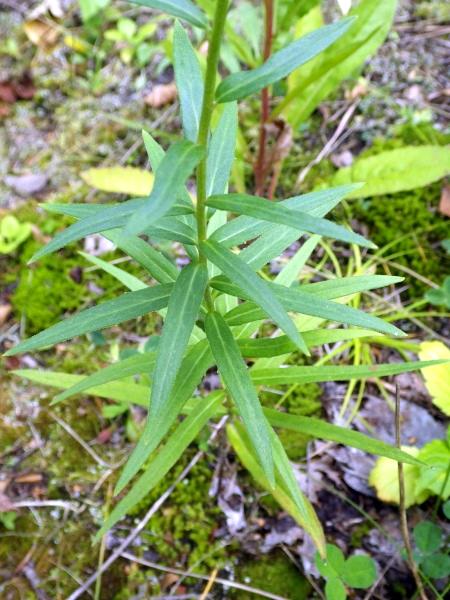 02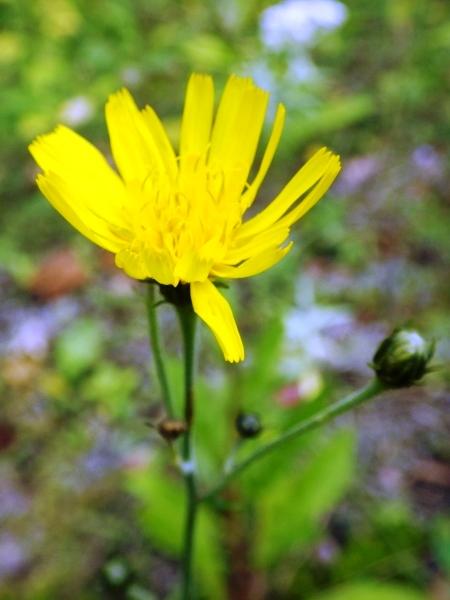 03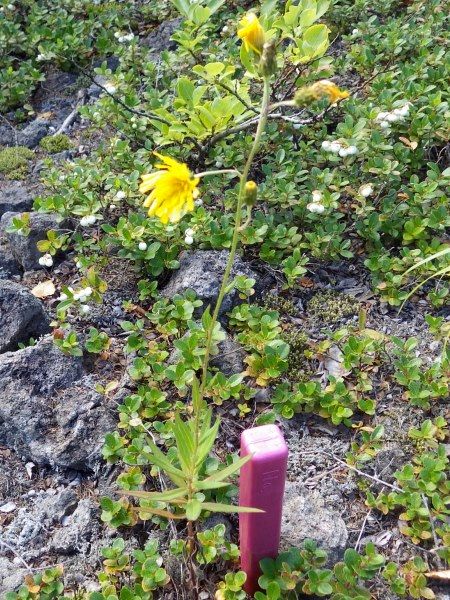 04
[1] ] in a waste land near Muroran Marine Station, Muroran City, on September 12 2016. [2/3] within the caldera rim of Mount Usu (有珠山, flora) on August 2 2014 (flora). [4] on the southwestern slope of Mount Koma (駒ヶ岳, flora), southern Hokkaido, August 27 2016. Records: at the summit of Mount Koma on June 20 2022.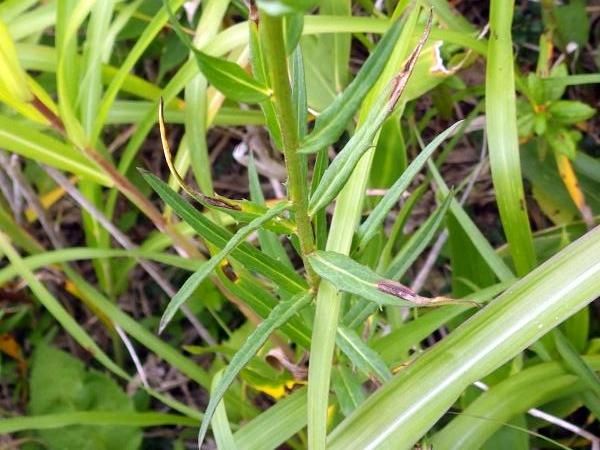 05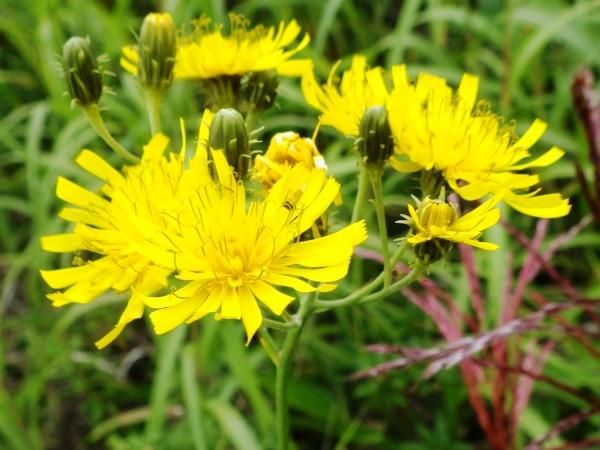 06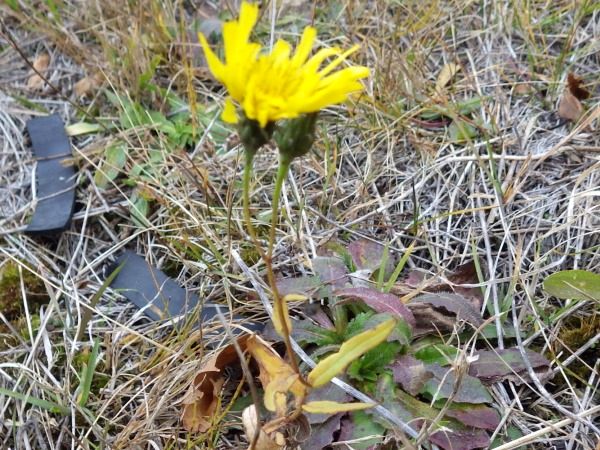 07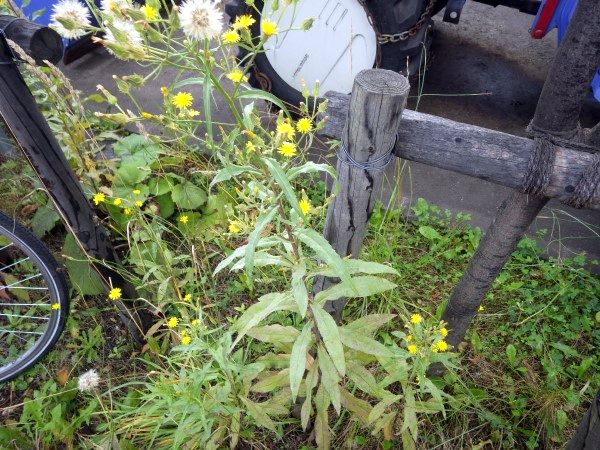 08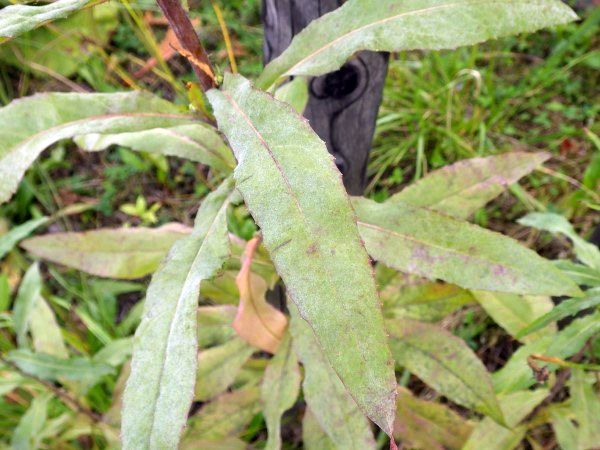 09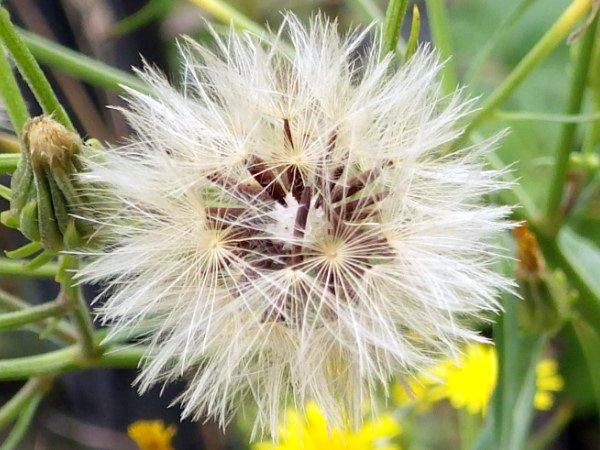 10
[5/6] along the seacoast of Hamatonbetsu, where Vaccinium vitis-idaea established, in Sarufutsu Village, northern Hokkaido, on August 27 2015. [7] near a coast for inspection of a planned wind power in Kamiyuchi, northern Hokkaido, on November 1 2017. [8-10] along a road in N18/W4, North Ward, Sapporo, on August 21 2018. Records: flowering on a hedge in front of Hokkaido University Hospital on September 28 2021.