(First upload on October 1 2012. Last on November 24 2017) [ 日本語 | English ]
Non-Japanese alders
Alnus crispa, A. glutinosa, A. mandshurica
Mount Usu / Sarobetsu post-mined peatland
From left: Crater basin in 1986 and 2006. Cottongrass / Daylily
---

Distribution of Alnus crispa
Kyokuhokumiyamahannoki (キョクホクミヤマハンノキ, 極北深山榛ノ木), (American) green alder
Life form: deciduous shrub with 3-8 m tall
Distribution: Siberia - boreal North America

Synonyms:
Alnus viridis (Chaix.) D. C. ssp. crispa (Aiton) Turrill, often used
Betula crispa Ait.

Habitat: sunny, moist soil → wetland (湿原), in particular, on bog
Varieties (Hultén 1968)
ssp. crispa

f. strangula Fern.

ssp. sinuata (Ait.) Pursh

var. laciniata Hult.

---

Cf. A. incana (L.) Moench ssp. tenuifolia (Nutt.) Breitung
mountain alder or thinleaf alder
Distribution western North America (New Mexico to Alaska) Synonyms:

A. tenuifolia Nutt.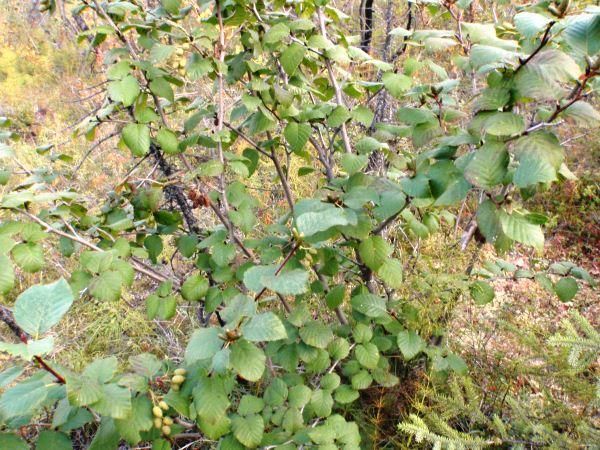 1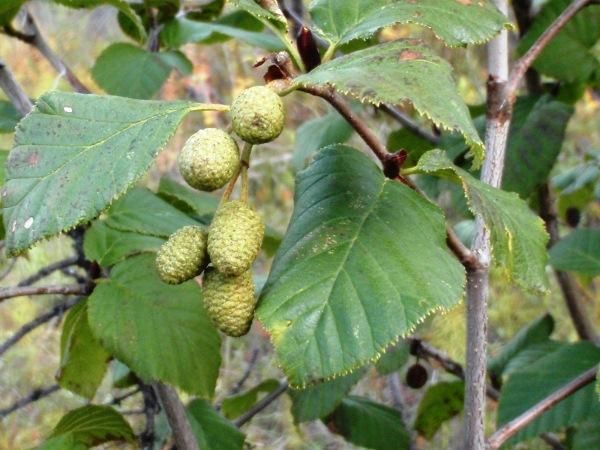 2
[1/2] at Poker Flat near Fairbanks, AK, on August 13 2012.
---
Seiyouyamahannoki (セイヨウヤマハンノキ), black alder


Guruchino-sahannoki (グルチノーサハンノキ) / Yo-rropayamahannoki (ヨーロッパハンノキ)


Lifeform: deciduous tree

Distribution: Europe and southwest Asia (not in Japan)
Habitat: moist soil
Nitrogen-fixing: by a bacterium, Frankia alni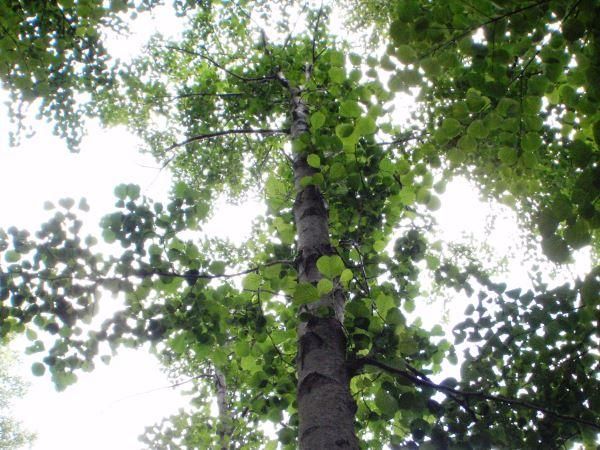 1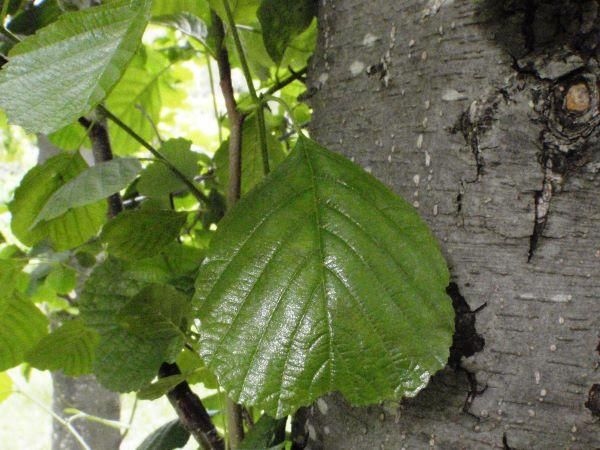 2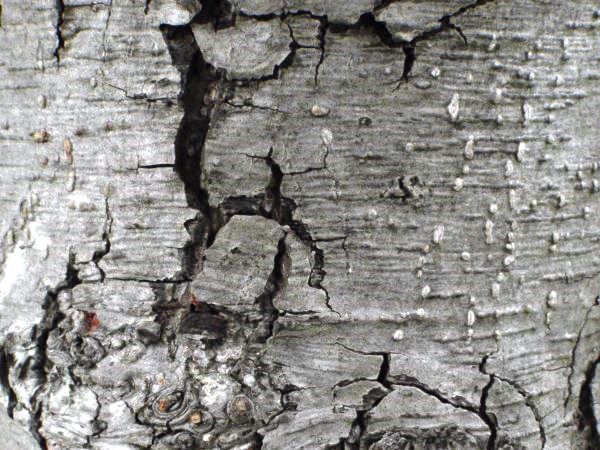 3
[1-3] a transplanted tree at the arboretum of Hokkaido Research Center, Forestry and Forest Products Research Institute, in Hitsujigaoka, Sapporo, on July 9 2013. [3] a bark (樹皮).
Alnus mandshurica (Callier ex C. K. Schneider) Handel-Mazzetti
---
Manshu-hannoki (マンシュウハンノキ, 満州榛ノ木), Manchurian alder
Lifeform: shrub or short tree ≈ 10 m tall
Distribution: northeast China - Far East - northern Korea
Habitat: streamsides, disturbed forests

Synonyms:

Alnus fruticosa Ruprecht var. mandshurica Callier ex C. K. Schneider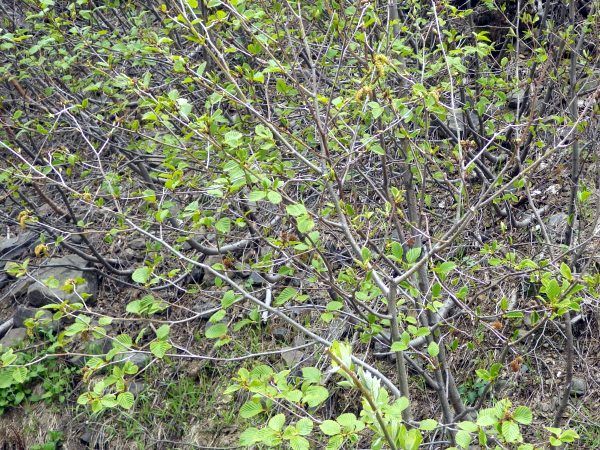 1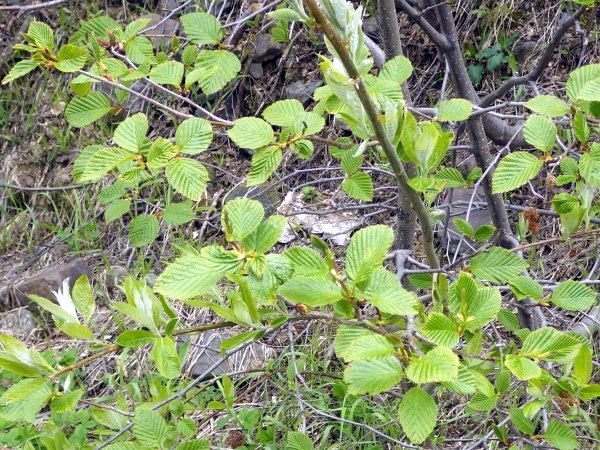 2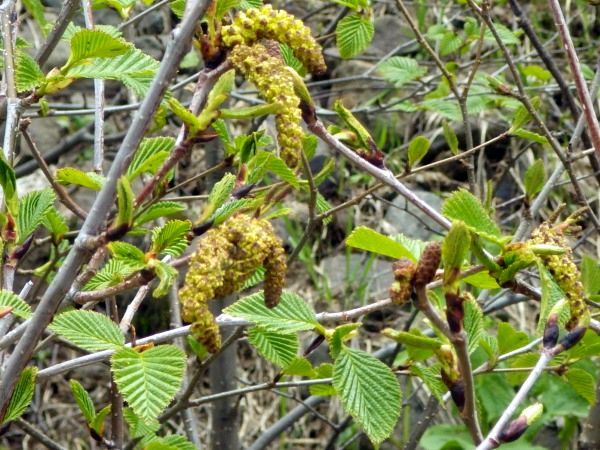 3
[1-3] on Changbai Mountain, Jilin Province, China, on June 12 2017.