(First upload on December 8 2003. Last on April 26 2020) [ 日本語 | English ]
Rumex acetosella L.
Mount Usu / Sarobetsu post-mined peatland
From left: Crater basin in 1986 and 2006. Cottongrass / Daylily
Hime-suiba (ヒメスイバ, 姫酢葉, s.l.), sheep sorrel, or red sorrel
Lifeform: weedy perennial forb
Distribution: Native to Europe (extotic to Japan)
Habitat: ruderal grasslands

flora on Mount Koma, Mount Usu

Shoot: dioecious / vegetative reproduction by stolons
Seed dispersal: gravity → seedbank

Chromosome number: 2n = 14, 28, 41, 42, or 43
Synonyms:

Rumex acetosella L.ssp.pyrenaicus (Pourret ex Lapeyr.) Akeroyd (s.s.)
Acetosella angiocarpa (Murb.) A. Love
Rumex angiocarpus auct. non Murb.

ssp. pyrenaicus (Pourret ex Lapeyr.) Akeroyd (ヒメスイバ, s.s.)
ssp. acetosella (ヒナスイバ)
Rumex acetosella in Hokkaido
---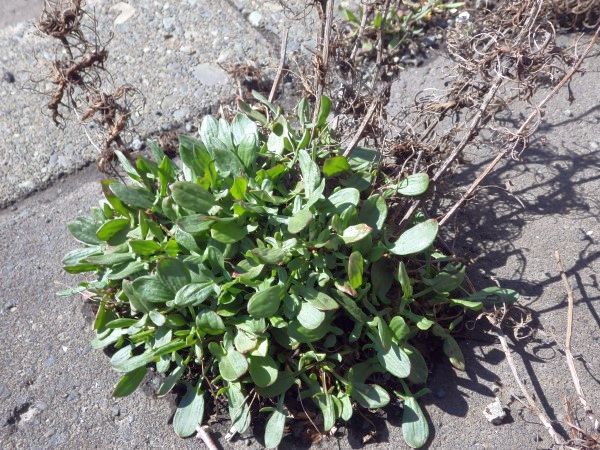 1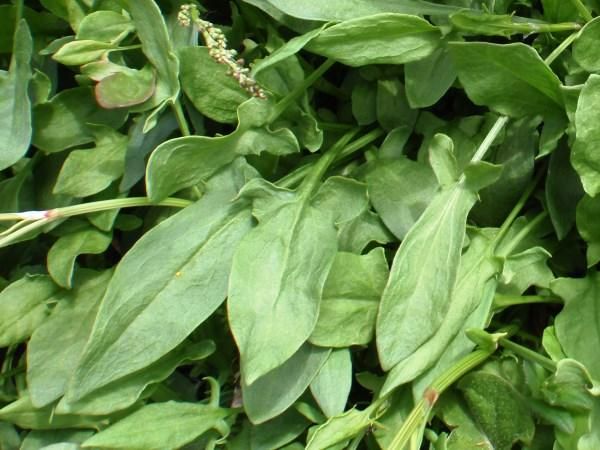 2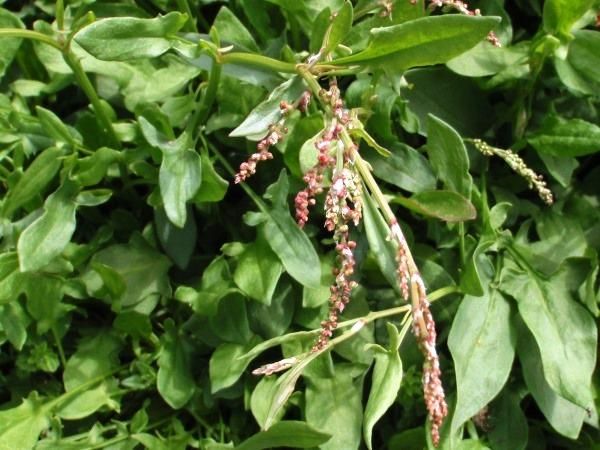 3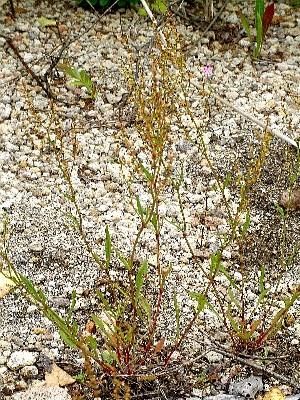 4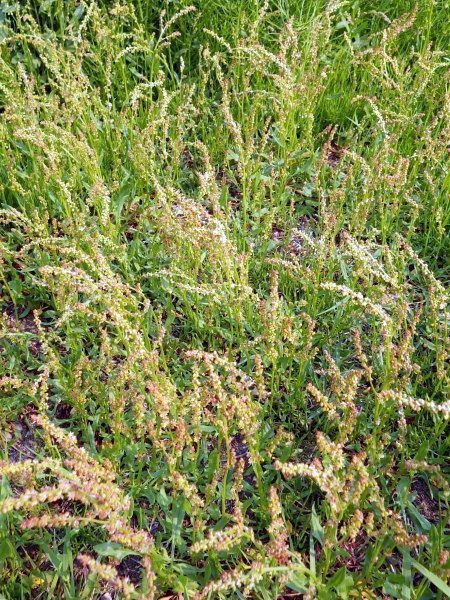 5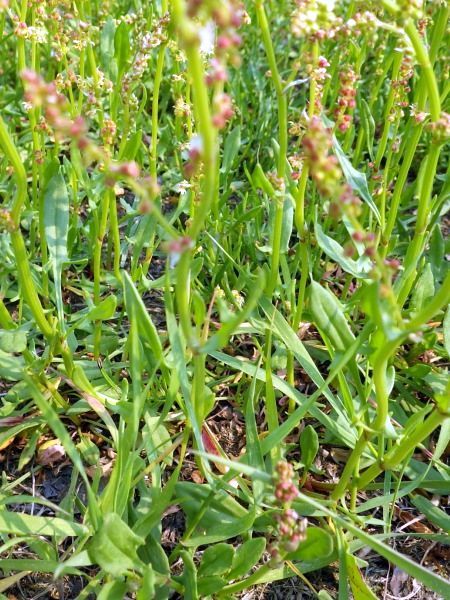 6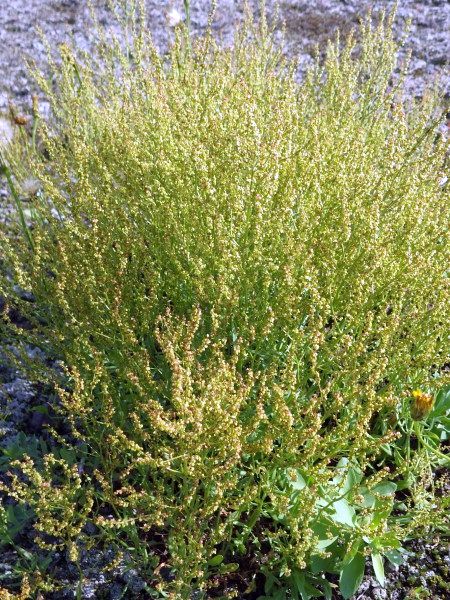 7
[1] along a paved road on N24/E1, East Ward, Sapporo, on April 21 2020. [2/3] at a roadside at the foot of Abuta Shrine on June 6 2013. [4] on the trail near the parking lot on Mount Koma. On July 9 2009. This species was detected from the former topsoil (Tsuyuzaki 1989). [5/6] at the backyard of the Institute of Low Temperature Science, Hokkaido Univeristy, on May 19 2016. [7] on the southern part of crater basin on Mount Usu on July 5 2022.