(First upload on November 22 2010. Last on September 11 2018) [ 日本語 | English ]
Typha latifolia L.
Mount Usu / Sarobetsu post-mined peatland
From left: Crater basin in 1986 and 2006. Cottongrass / Daylily
Gama (ガマ, 蒲), cattail (broadleaf or common)
Life form: clonal perennial grass
Distribution: cosmopolitan
Habitat: early-seral species soon after disturbances, e.g., in volcanic wetlands
Field training on integrated environmental research (統合環境調査法実習) (出現種リスト)
Seed dispersal: wind
[Engler's syllabus (エングラー体系)]
---
Typhaceae has one genus and threee species in Japan
T. angustifolia L. (ヒメガマ)
T. latifolia L. (ガマ)
T. orientaris Presl (コガマ)
---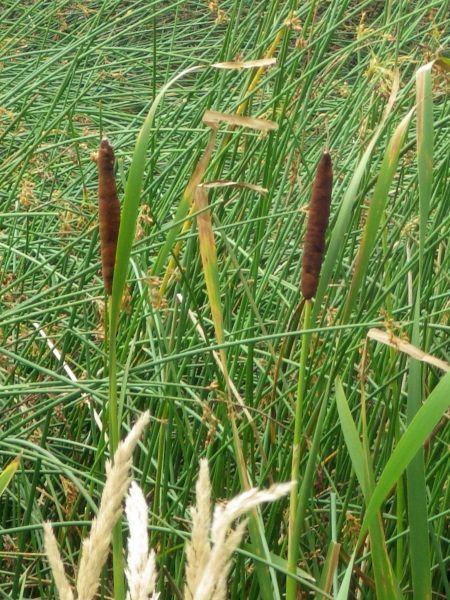 1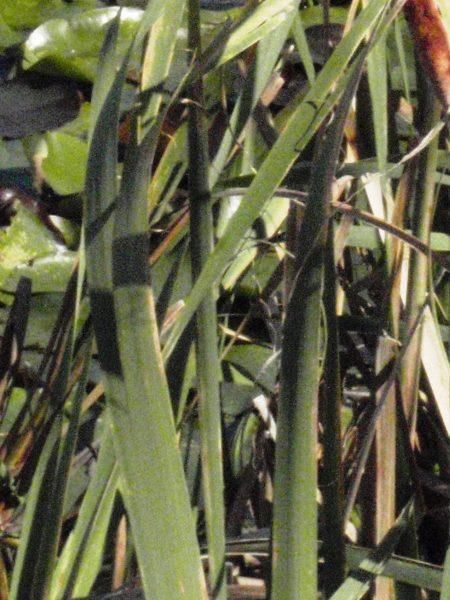 2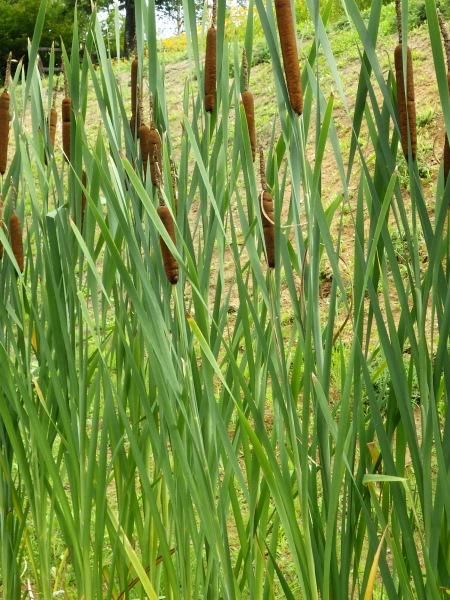 3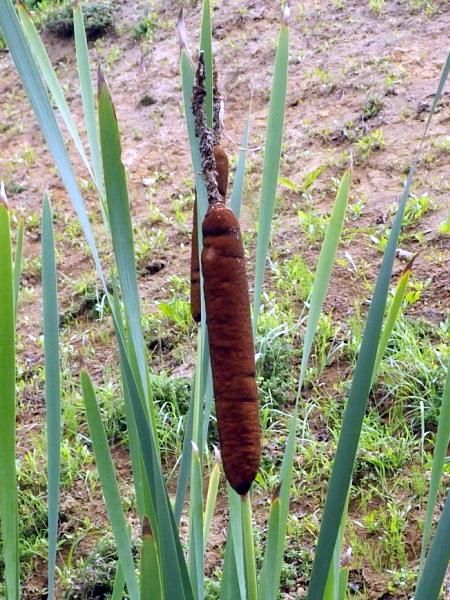 4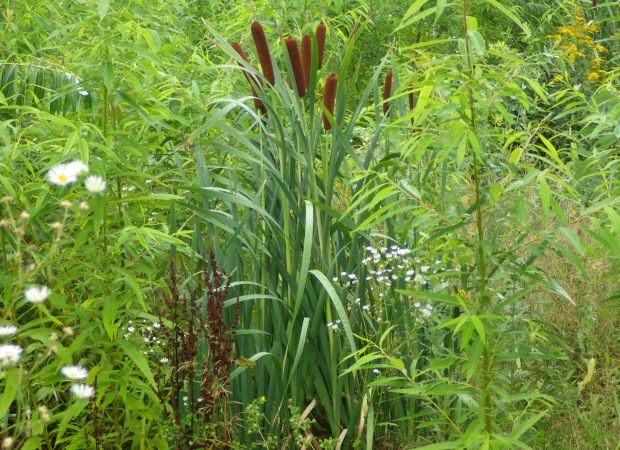 5
[1] at Sunasaki Coast (砂崎海岸), southern Hokkaido, on August 29 2016. [2] at Kabuto Swamp, Sarobetsu, northern Hokkaido, on November 13 2010. [3/4] in the park of Nakatonbetsu Limestone Caves for Communication with Nature (中頓別鍾乳洞自然ふれあい公園), northern Hokkaido, on August 28 2015. The leaves ara broader than the leaves of ther two Typha species. [5] in a wet wasteland on N25/W3, North Ward, Sapporo, on August 31 2018.