(First upload on October 24 2016. Last on June 15 2021) [ 日本語 | English ]
Phellodendron amurense Rupr.
Mount Usu / Sarobetsu post-mined peatland
From left: Crater basin in 1986 and 2006. Cottongrass / Daylily
Hirohano

kihada (

ヒロハノ

キハダ,

広葉之

黄檗/黄膚/黄柏), Amur corktree


Shikoro (シコロ)


Chinese: 黄檗夢 (芸香科黄檗属)
Lifeform: deciduous, tall tree
Habitat: forests
Distribution: northeastern Asia, including the whole of Japan
Inflorescence: hairless (- none)
Leaf: less teeth
Use: medicine, fruits used as a spice by Aynu

Synonyms:

Phellodendron insulare Nakai
Phellodendron amurense Rupr. var. suberosum (H. Hara) H. Hara
Phellodendron amurense Rupr. var. sachalinense F. Schmidt
Phellodendron sachalinense (F. Schmidt) Sarg.

var. japonicum (Maxim.) Ohwi (オオバキハダ), pubescent, mostly in Honshu
var. wilsonii (Hayata et Kaneh.) C. E. Chang (タイワンキハダ)
f. molle (Nakai) W. T. Lee (ケキハダ)
Phellodendron amurense in Japan
---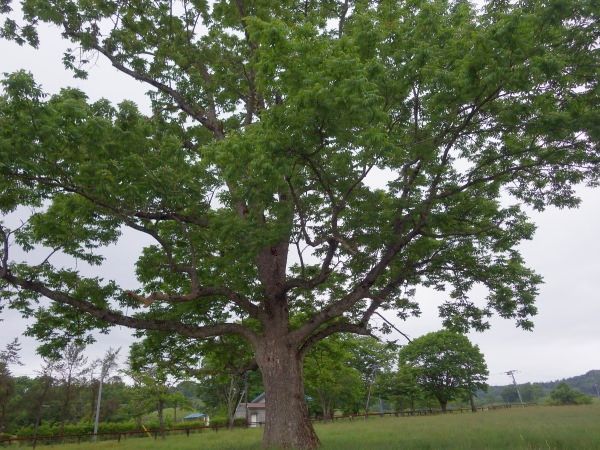 1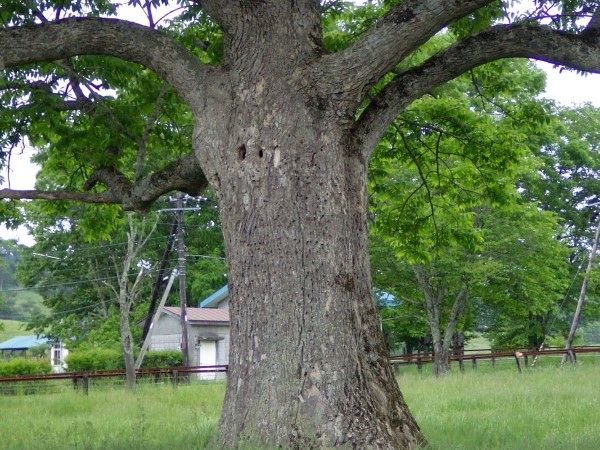 2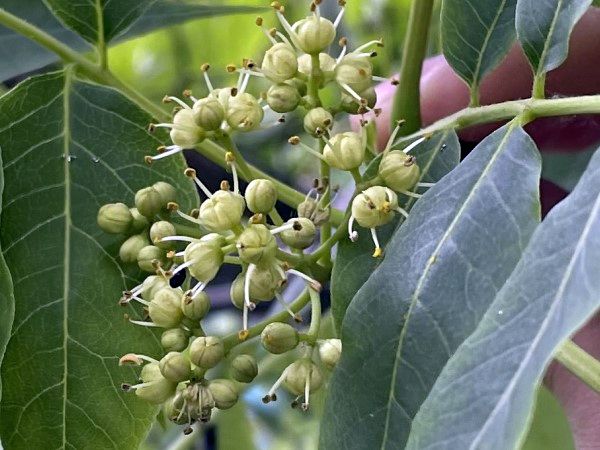 3
[1/2] in a farm of the Shizunai Experimental Farm of Hokkaido University, south-central Hokkaido, on June 13 2016 → giant trees (巨木). [3] at the edge of Keiteki-no-mori Wood (恵迪の森) on June 14 2021 (photo taken by Kameyama).