(First upload on July 16 2007. Last on September 16 2018) [ 日本語 | English ]
Symphytum officinale L.
Mount Usu / Sarobetsu post-mined peatland
From left: Crater basin in 1986 and 2006. Cottongrass / Daylily
Hireharisou (ヒレハリソウ, 鰭玻璃草), comfrey
Lifeform: deciduous perennial forb
Distribution: native to Europe and east Asia (exotic to Japan, escaped)
Edible plant (doubtful → poisonous)
Common in the city of Sapporo, e.g., along roads, parks, and sunny understories. You may see this species in a field trip of my lecture, HUSTEP (Hokkaido University Short-term Exchange Program) -Introduction to environmental earth science-.
---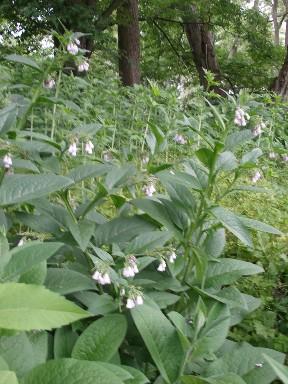 1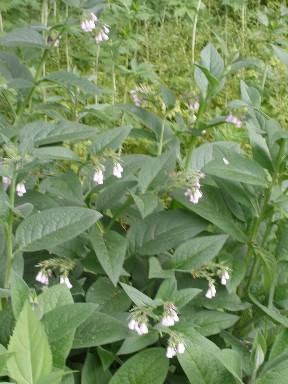 2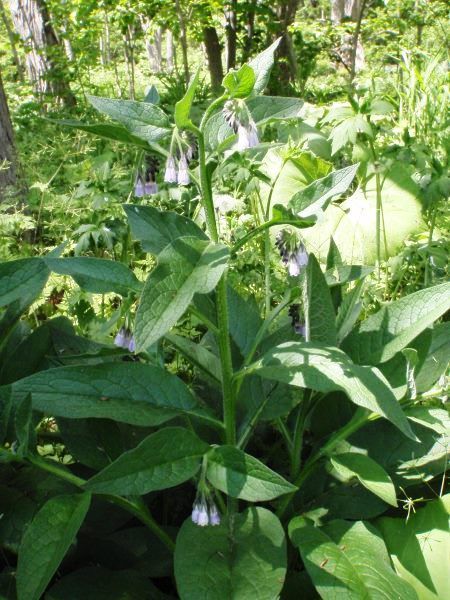 3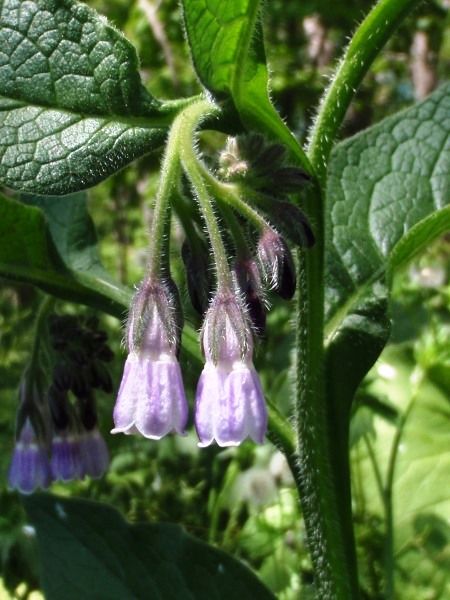 4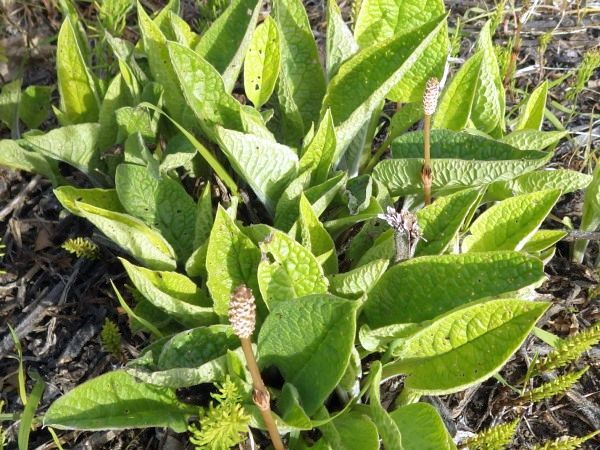 5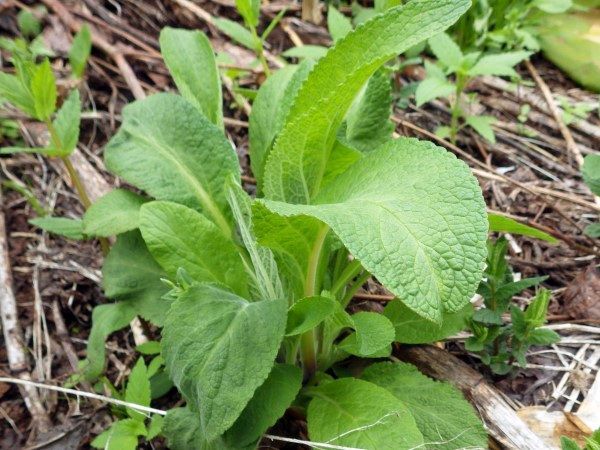 6
[1/2] in an understory on the campus of Hokkaido University, Sapporo, on June 14 2007. [3/4] location, same with the photo 1 and 2. The date is June 7 2013. [5] along a street near Toyohira Toko Store, Sapporo, on May 3 2016. [6] close to AMEDAS weather station in Horokanai Town, northern Hokkaido, on June 25 2018.