(First upload on August 27 2009. Last on September 3 2018) [ 日本語 | English ]
Geranium robertianum L.
Mount Usu / Sarobetsu post-mined peatland
From left: Crater basin in 1986 and 2006. Cottongrass / Daylily
Himefuuro (ヒメフウロ, 姫風露), herb-Robert, red robin, death-come-quickly or Robert geranium
Lifeform: annual or biennial forb, well-branching
Distribution: native throughout temperate regions (extotic to Hokkaido, probably escapted from gardening)
Habitat: ruderal in the case of Sapporo
Body: tentacular
Seed dispersal: self
Chromosome number: 2n = 64
Utitlization: medicine (a remedy for toothache and nosebleeds, and a repellent of mosquitoes)

Chemical comoponents: tannins, geraniin, and essential oils

Synonyms:

Geranium eriophorum H. Leveille
Robertiella robertiana (L.) Hanks
Geranium robertianum in Hokkaido
---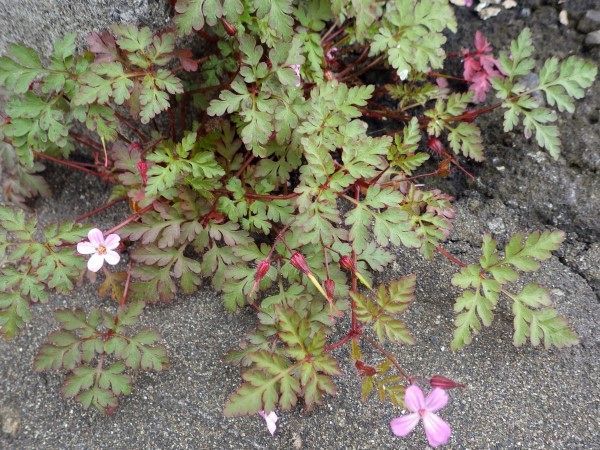 1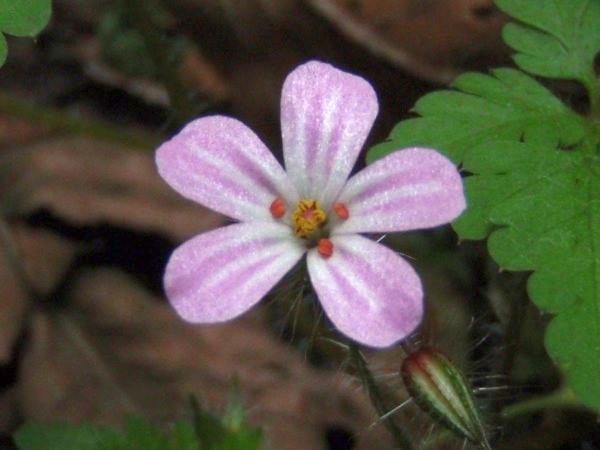 2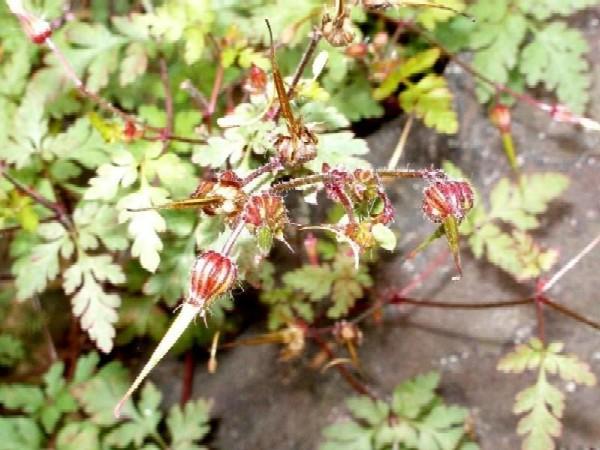 3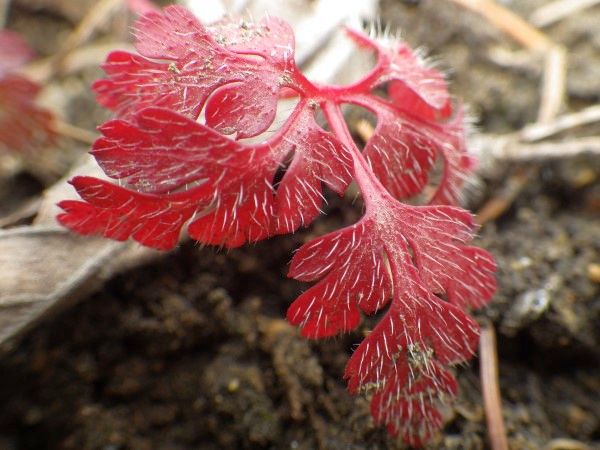 4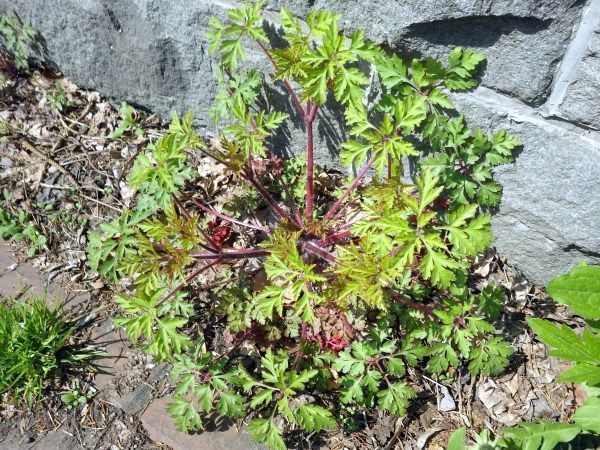 5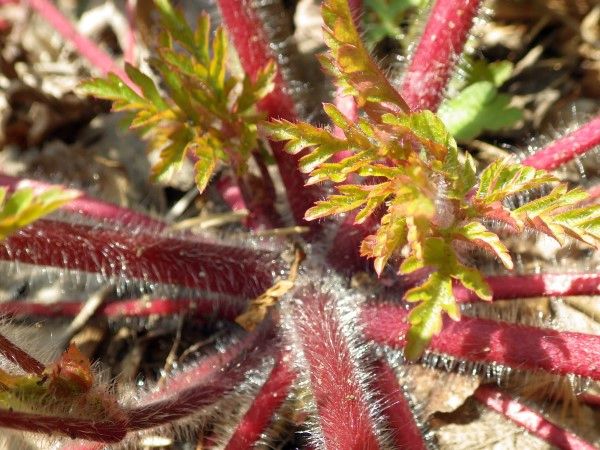 6
[1] along Hokudai Street, N13/W4, Sapporo, on July 2 2018. [2] in a lawn on GSEES cortile on June 20 2013. [3] along a roadwaste at North Ward (N20/W1) in the city of Sapporo on July 31 2009. [4-6] along a hedge near GSEES. [4] on April 13 2018. [5/6] on May 10 2018.