(First upload on April 2 2008. Last on June 29 2020) [ 日本語 | English ]
Chenopodium album L.
Mount Usu / Sarobetsu post-mined peatland
From left: Crater basin in 1986 and 2006. Cottongrass / Daylily
Taxonomically-confusing group

C. album L.

Shiroza (シロザ, 白藜), fathen
Lifeform: fast-growing annual weed in Japan
Distribution: probably native to Europe, now widespread cosmopolitan
Leaf: white on the backside ↔ C. serotinum
Edible plant: whole plant (rich in vitamins A, B2, and C)
var. centrorubrum Makino
Akaza (アカザ, 赤藜), red-purple farinose buds, shoots and/or leaves

Synonyms

C. centrorubrum (Makino) Nakai
C. album L. ssp. amaranthicolor (Caste et Reynier)

var. purpurascens (Jacq.) Kuntze (ムラサキアカザ)
ssp. album (standard)
ssp. striatum (Krašan) Murr
var. reticulatum (Aellen) Uotila
Hybrids
Producing hybrids with C. opulifolium, S. strictum and C. suecicum
---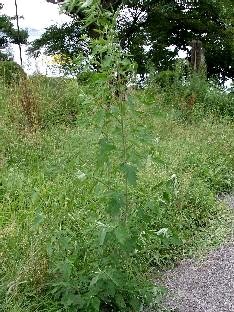 1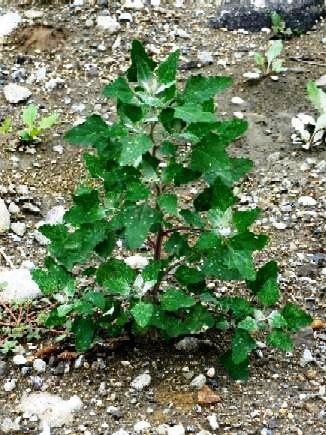 2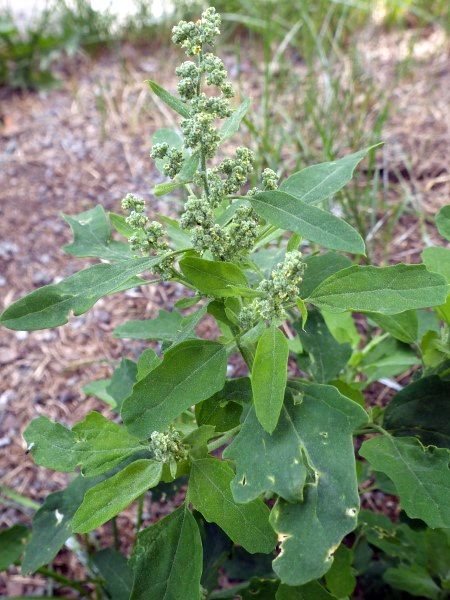 3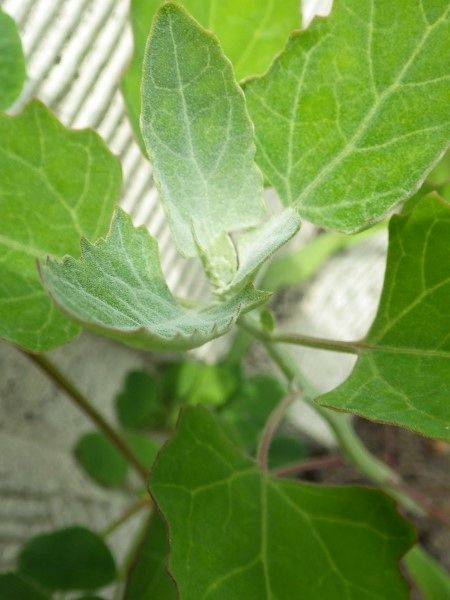 4
[1] The plant was extremely huge at Toya Lake Station, Iburi Province, on August 21 2007. [2] Dominant species in the early stage of secondary succession. [3] under a street tree close to Fuji Women's University, North Ward, Sapporo, on July 15 2020. [4] in front of Konan Shrine in Tonden, North Ward, Sapporo, on July 4 2020. Records: under a street tree in N24/W1, North Ward, Sapporo, on October 24 2020.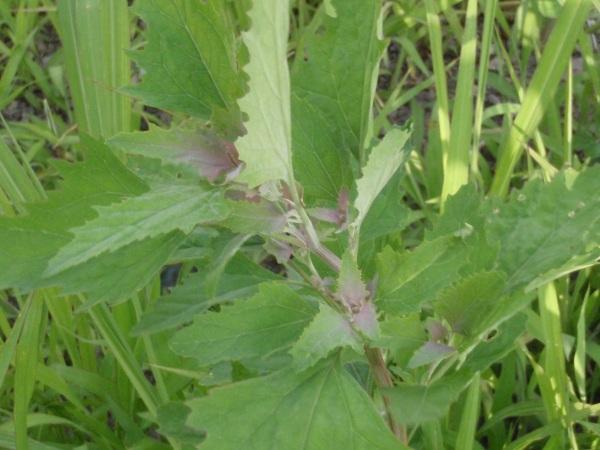 1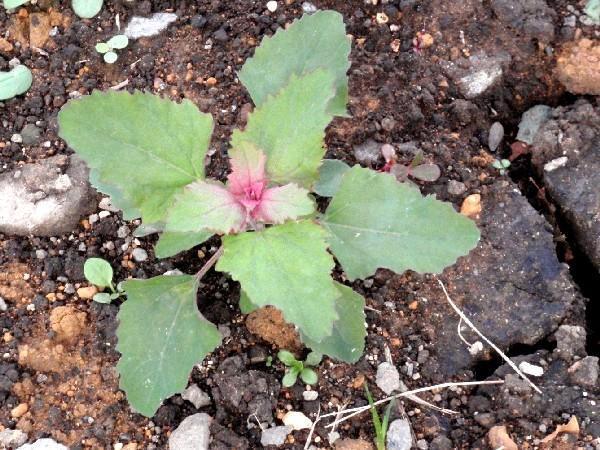 2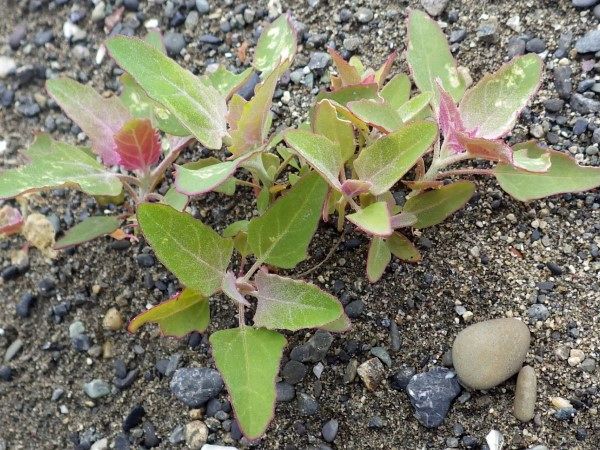 3
[1] at a construction field in N24/W2, North Ward, Sapporo, on October 20 2009. [2] on a pedestrian road, Yahata Town, Hakodate City, on July 27 2012. [3] along Atsuma Coast (浜厚真), central Hokkaido, on June 16 2020.