(First upload on November 27 2008. Last on October 26 2021) [ 日本語 | English ]
Empetrum nigrum L.
Mount Usu / Sarobetsu post-mined peatland
From left: Crater basin in 1986 and 2006. Cottongrass / Daylily
Gankouran (ガンコウラン, 岩高蘭), crowberry
Lifeform: creeping evergreen shrub
Distribution: circumpolar regions, including northern Japan

Habitat: ombrotrophic wetlands (湿原) and mountain tops in Japan, tundra (ツンドラ) in AK
Fruit: berry (edible) ⇒
Seed dispersal: endozoochore (animal)
ssp. hermaphroditum (Lange ex Hagerup) Bocher
var. nigrum: the type (セイヨウガンコウラン)
var. japonicum K. Koch (ガンコウラン)

f. albicarphum Honda ex H. Hara (シロミノガンコウラン)
Empetrum nigrum in the Northern Hemisphere
---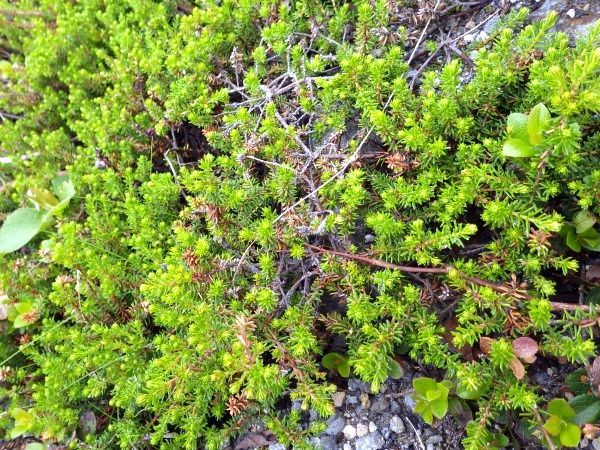 1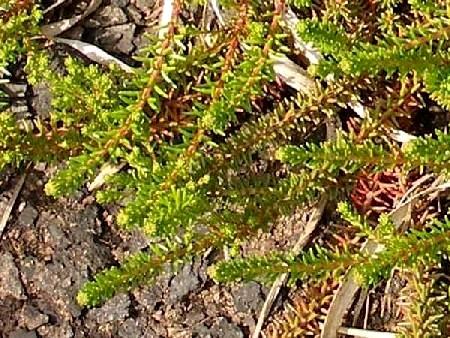 2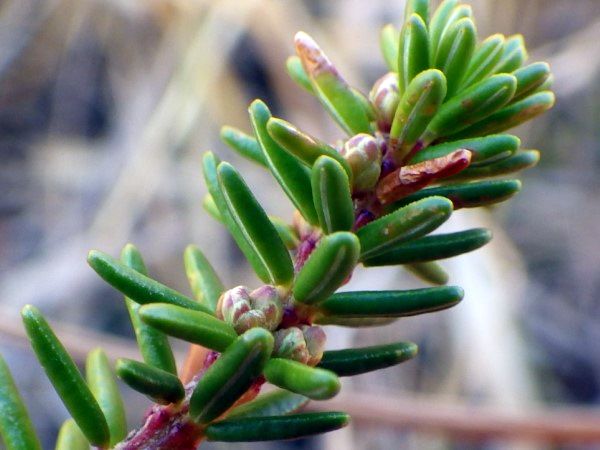 3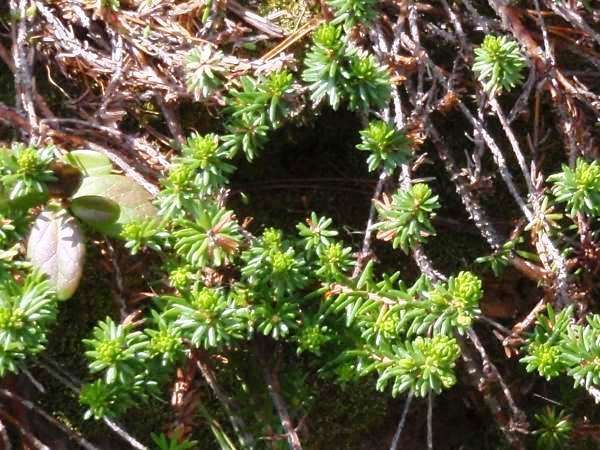 4
[1] near the bothie (hut escaped from mountainous disasters) of Mount Tokachi (十勝岳), central Hokkaido, on June 27 2017. [2/3] in a post-mined peatland, Sarobetsu Mire (サロベツ湿原), northern Japan. [2] on July 5 2006. [3] on October 24 2021. [4] at a trail from Nonaka Spa to Mount Meakan (雌阿寒岳), eastern Hokkaido, on June 25 2013.
---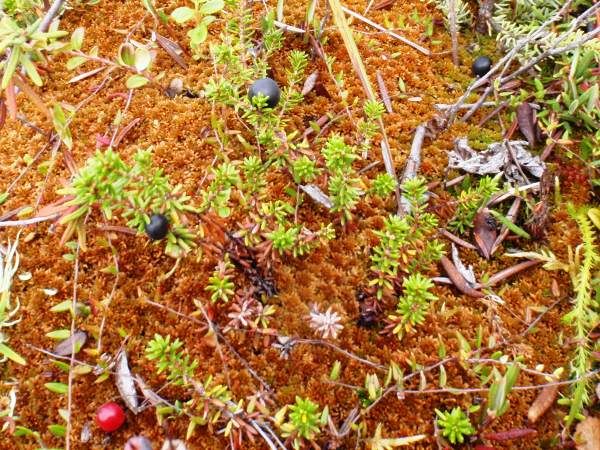 1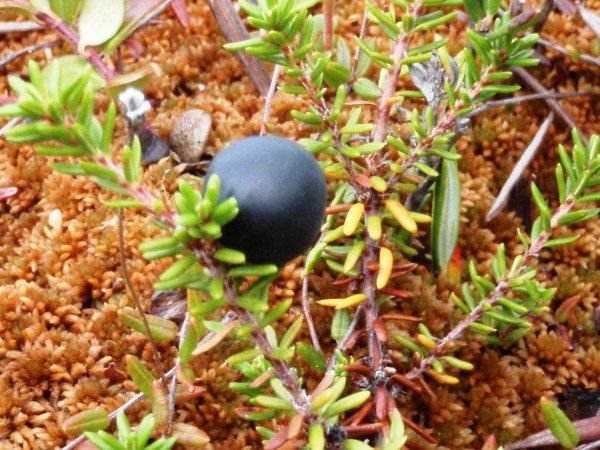 2
[1] a patch on Sphagnum mat. [2] close-up of a fruit and leaves. [1/2] at Poker Flats, interior Alaska, on August 11 2010.