(First upload on October 28 2010. Last on December 25 2018) [ 日本語 | English ]
Arabis lyrata L. var. kamtschatica Fisch.
Mount Usu / Sarobetsu post-mined peatland
From left: Crater basin in 1986 and 2006. Cottongrass / Daylily
Distribution circumpolar → local varieties
var. kamtschatica Fisch.
Miyamahatazao (ミヤマハタザオ, 深山旗竿), lyrate rockcress

for the type


Lifeform: short-lived perennial forb

Form: an erect stem rising from a rosette of basal leaves

Distribution: NE China - Amur - Korea - Japan - Sakhalin - Kuriles - Okhotsk - N America
Habitat: gravels and sands on mountains

Field training on integrated environmental research (統合環境調査法実習) (fauna and flora 種リスト)
flora on: Mount Koma, Mount Usu

Edible plant: young leaves
Synonyms:

Arabidopsis kamchatica (DC.) K. Shimizu et Kudoh ssp. kamchatica
---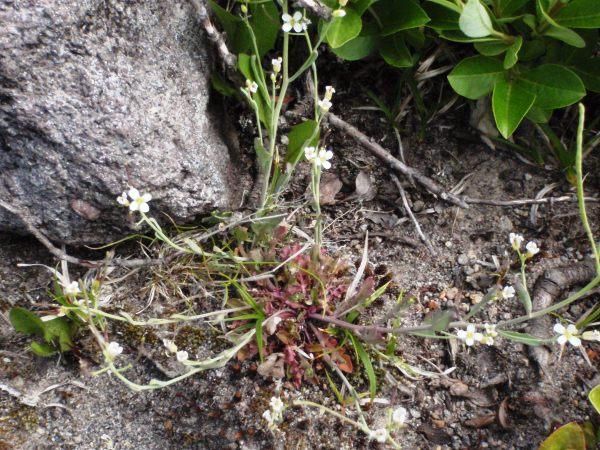 1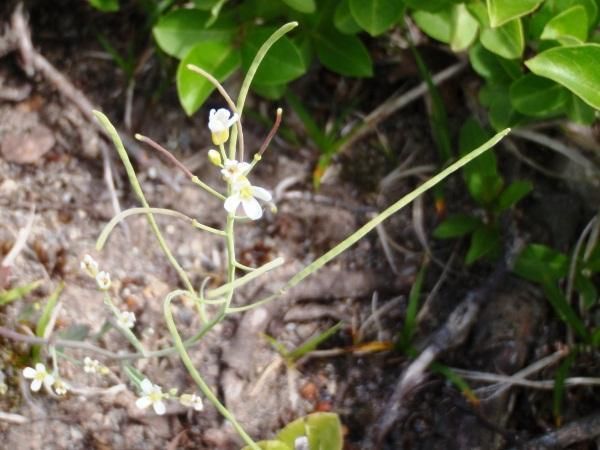 2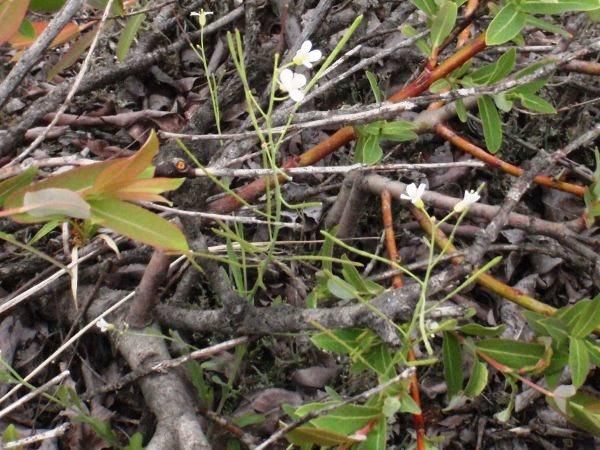 3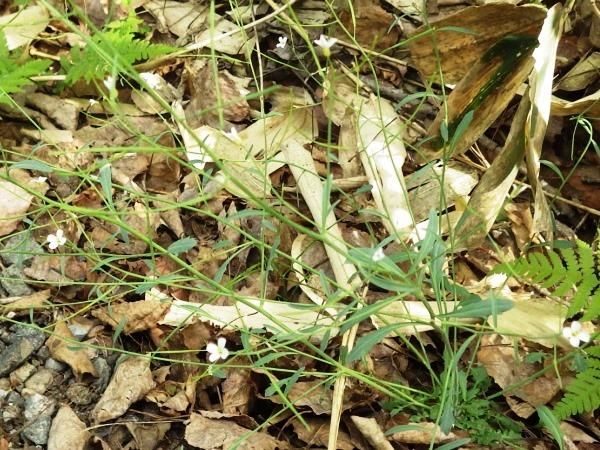 4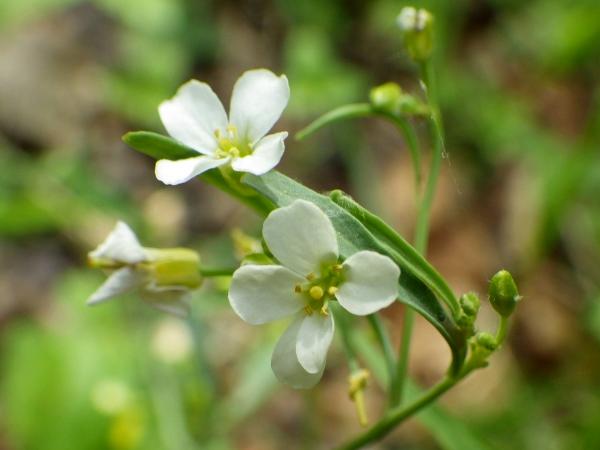 5
[1/2] on the summit area on Mount Koma, southern Hokkaido, on June 15 2010. [3] also on the summit area on June 6 2013. [4/5] near a Populus tremula forest in the Kyushu University Experimental Forest of Ashoro Town, June 5 2014.
Gardening plants
---
Niwahatazao (ニワハタザオ, 庭旗竿), Mountain rock cress
Lifeform: evergreen perennial forb

Distribution: south eastern Europe and the Mediterranean
Synonyms:

Arabis alpina L. ssp. caucasica (Willd.) Briq.

Cultivars: many, e.g.,
Compinkie, and Flore Pleno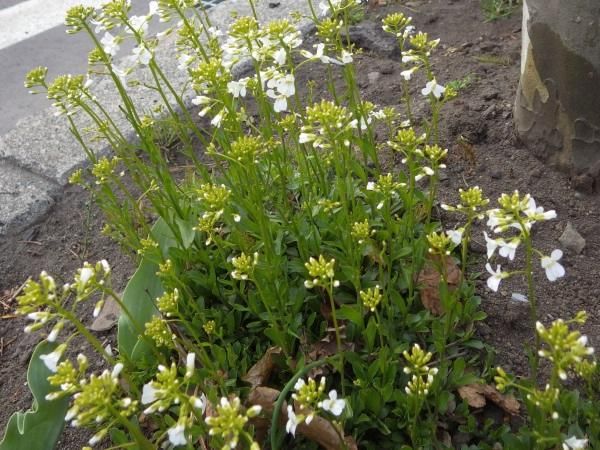 1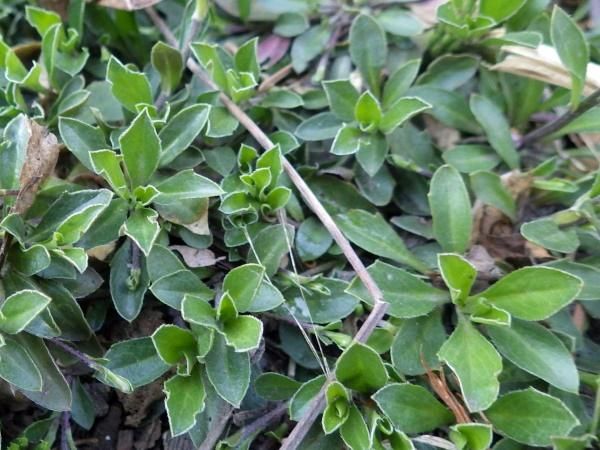 2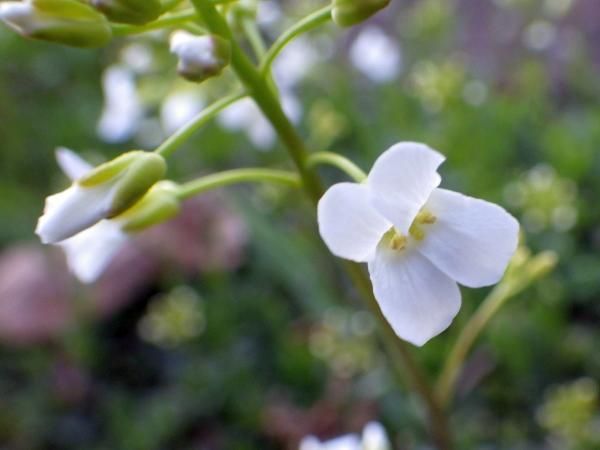 3
[1-3] under a street tree on N27/E2, East Ward, Sapporo, on May 6 2014.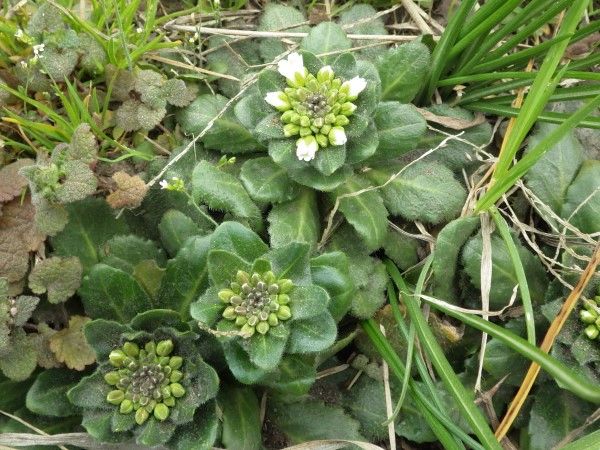 3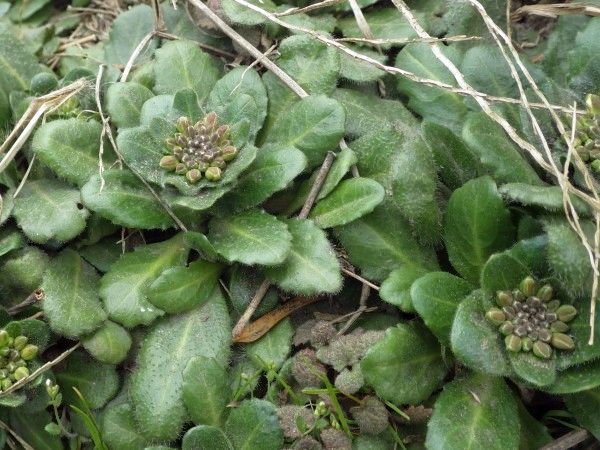 3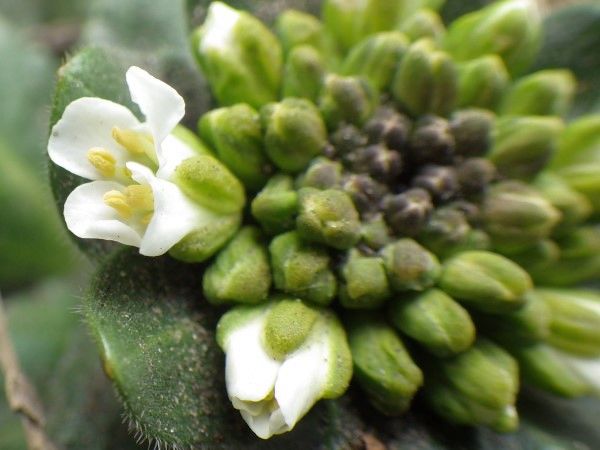 3
[4-6] under a street tree at N21/E2, East Ward, Sapporo, on May 12 2017.