(First upload on December 23 2009. Last on November 1 2013) [ 日本語 | English ]
Populus tremula L.
Mount Usu / Sarobetsu post-mined peatland
From left: Crater basin in 1986 and 2006. Cottongrass / Daylily
P. tremula L.

This taxon is undergoing name changes
Lifeform: deciduous tall tree
Distribution: Korea - Japan
Habitat: sunny montane, often developing simultaneous forests after disturbances (撹乱), such as wildfire (森林火災) and logging
var. tremula (ヨーロッパヤマナラシ, common aspen): the type
var. davidiana (Dode) C.K.Schneid. (エゾヤマナラシ

/チョウセンヤマナラシ

)

Morphology: hairless young shoots and leaves. petiole length ≥ blade length, no nectaries at the base of blade
Distribution: Sakhalin - north and eastern Hokkaido - southern Kuril

Synonyms:
P. davidiana Dode
P. davidiana Dode f. laticuneata Nakai
P. glandulosa (Uyeki) Uyeki
P. jesoensis Nakai

var. sieboldii (Miq.) Kudo (ヤマナラシ)
Morphology: not as var. davidiana


Synonyms:
P. sieboldii Miq.

Forest Reserve for P. tremula

4th forest crew and the sub-crew in Kyushu University Experimental Forest at Ashoro
Regeneration is often conducted by root-sprouting (根萌芽)
→ stimultaneous forest by a few clones
Populus tremula in Hokkaido
---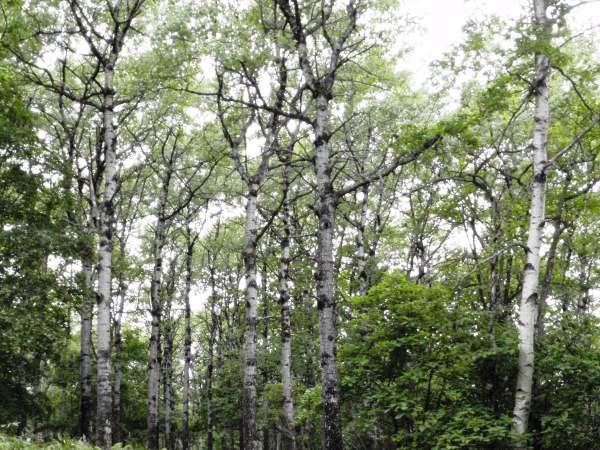 1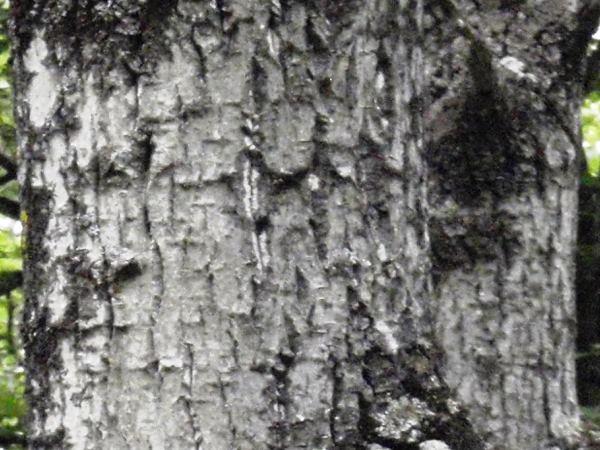 2
[1] an aspen forest after a disturbance. [2] a bark (樹皮). [1/2] at Ashoro Experimental Forest of Kyushu University, eastern Hokkaido, on June 25 2013.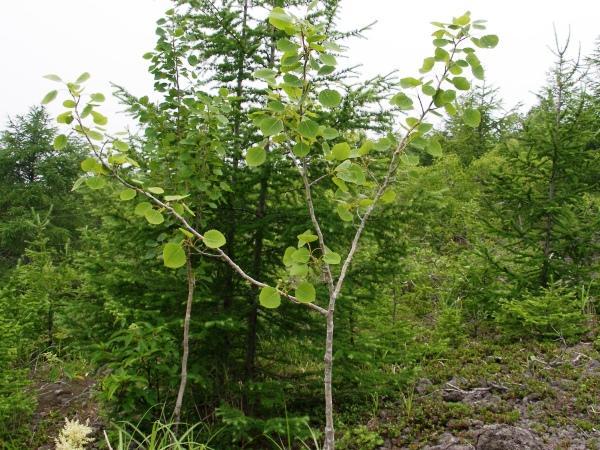 1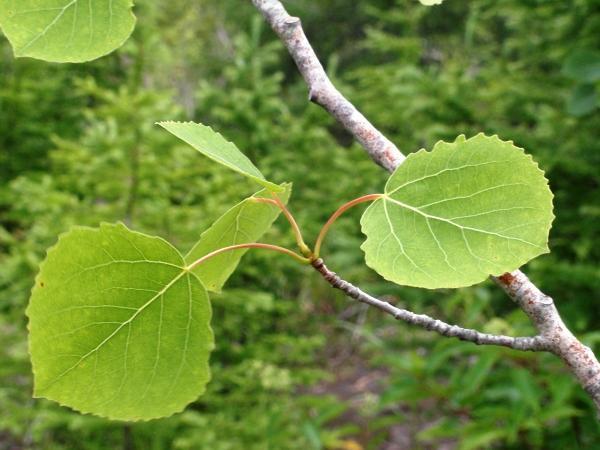 2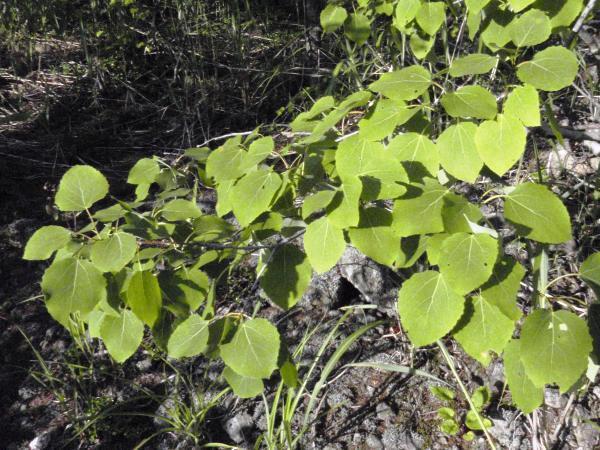 3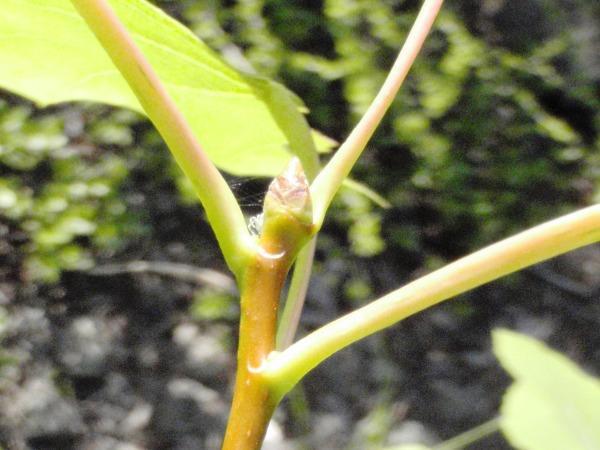 4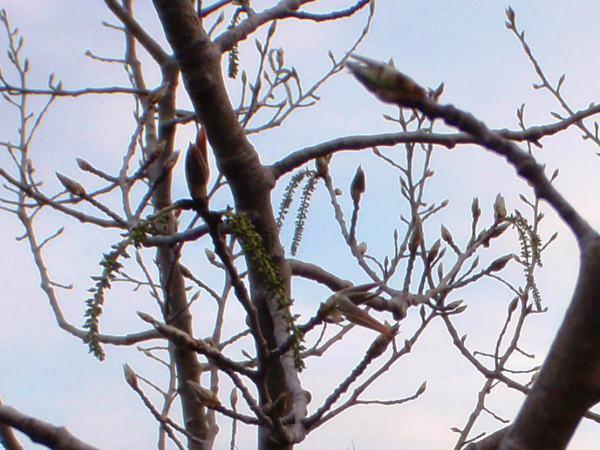 5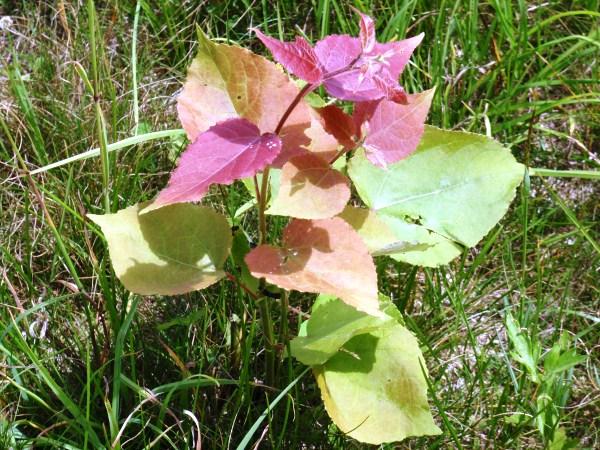 6
[1/2] on the southwestern slope of Mount Koma on October 22 2009. [3/4] large winter buds and male flowers on the middle slope of Mount Koma on July 21 2011. [5] large winter bdus on the middle slope on May 18 2012. It was at dusk. [6] a sprout at Tomamu skislope on July 19 2012.
⇒ flora on Mount Koma