(Upload on December 16 2012) [ 日本語 | English ]
Datura metel L.
Mount Usu / Sarobetsu post-mined peatland
From left: Crater basin in 1986 and 2006. Cottongrass / Daylily
Datura L. (チョウセンアサガオ)

Chousen-asagao (チョウセンアサガオ, 朝鮮朝顔), angel's trumpet, devil's trumpet or metel, or Hindu datura


Mandarage (マンダラゲ, 曼陀羅華)


Lifeform: annual/perennial forb
Distribution: southern China - India

introduced to Japan in Edo Era, used for medicine (naturalized in the southern part)

Habitat: wastelands, famrs, roadsides, etc.

Flower: white (original) - yellow, purple and blue (cultivated)
Hair: hairless on the stems and leaves
Capsule: spherical
Seed dispersal: self and animal
Use: ornamental and medicine (poisons: hyoscyamine, scopolamine, etc.)
cv. floreplena (ヤエチョウセンアサガオ)
Datura metel in Japan
---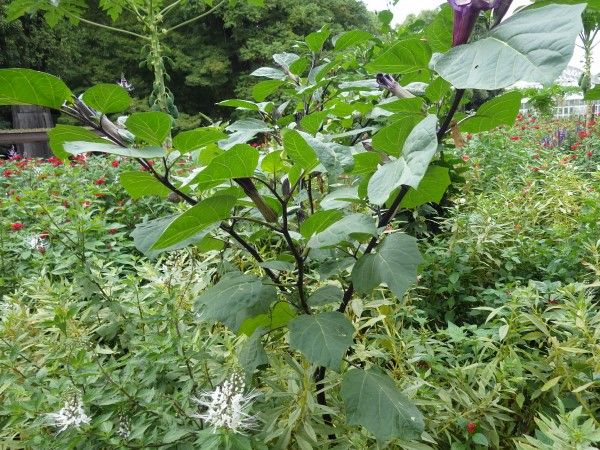 1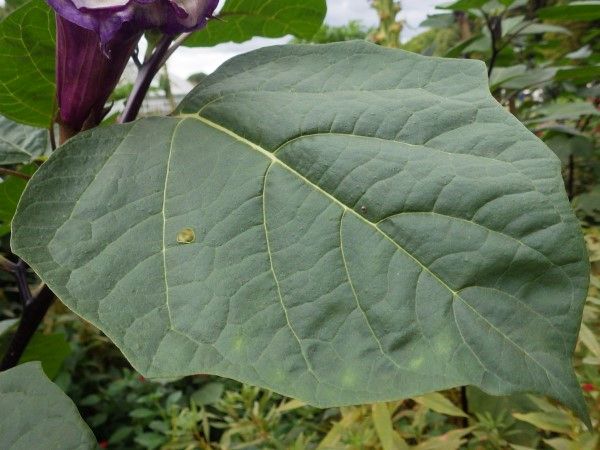 2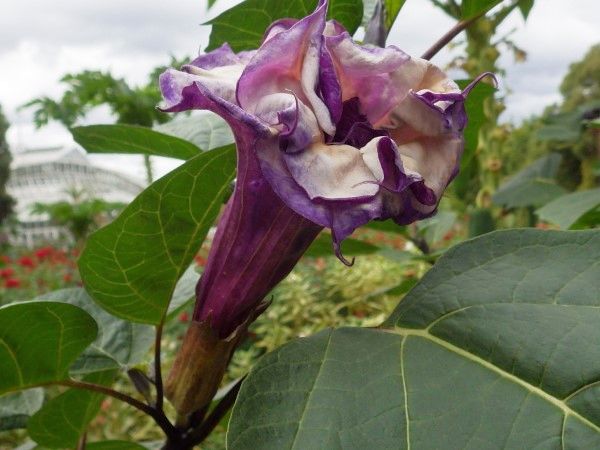 3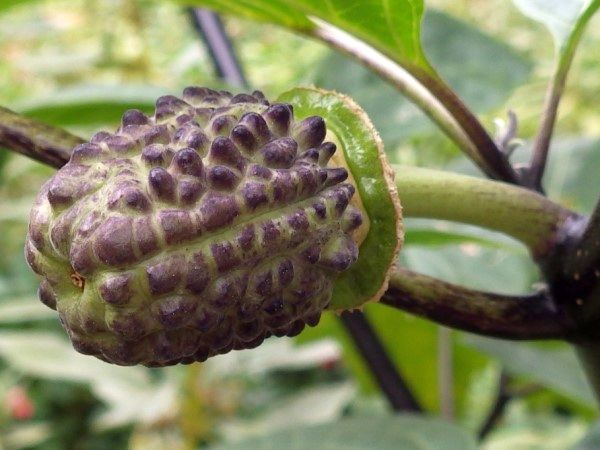 4
[1-4] in a large flower box near the main gate of Kyoto Botanical Gardens, western Japan, on September 18 2022.