(First upload on October 16 2008. Last on August 18 2021) [ 日本語 | English ]
Desmodium oxyphyllum DC.
Mount Usu / Sarobetsu post-mined peatland
From left: Crater basin in 1986 and 2006. Cottongrass / Daylily
D. oxyphyllum DC. (ヌスビトハギ, s.l.)

Synonyms:

Hylodesmum podocarpum (DC.) H. Ohashi et R. R. Mill, often used

var. japonicum Matsum.
Nusubitohagi (ヌスビトハギ, 盗人萩, s.s.), bigleaf tick clover
Lifeform: perennial forb
Distribution: East Asia (Himalayas- China - Korea - Japan)
Habitat: sunny forests and thickets
Leaf: develped at various locations of stems
Seed dispersal: ecto-zoochore (animal dispersal)

Chromosome number: 2n = 22
Synonyms:

D. podocarpum DC. ssp. oxyphyllum (DC.) H. Ohashi, standard

var. japonicum (Miq.) Maxim. (s.s.)

D. racemosum DC.

var. mandshuricum (Maxim.) H. Ohashi (ヤブハギ), leaves mostly developed at the bottom and middle parts of stems
f. albiflorum (Iwata) Sugim. (シロバナヌスビトハギ)
f. decorum (Iwata) Sugim. (オキチハギ)
Desmodium oxyphyllum in Hokkaido
---
var. japonicum (ヌスビトハギ)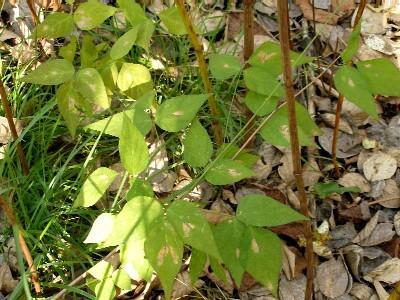 1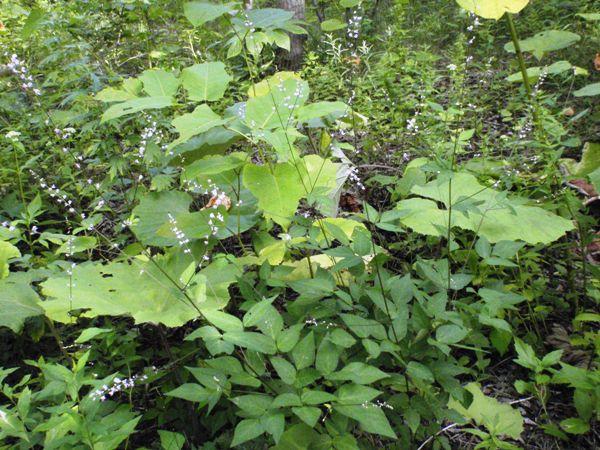 2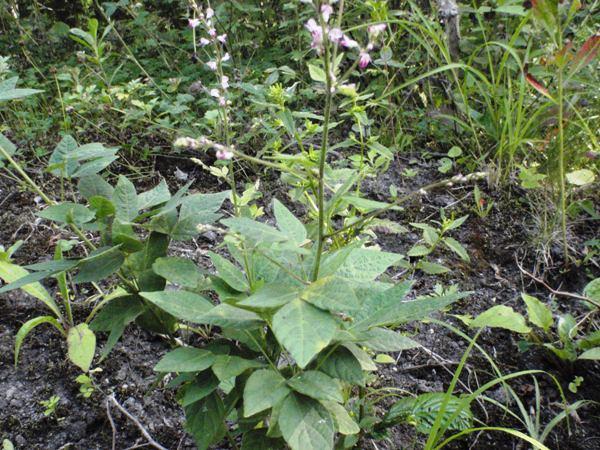 3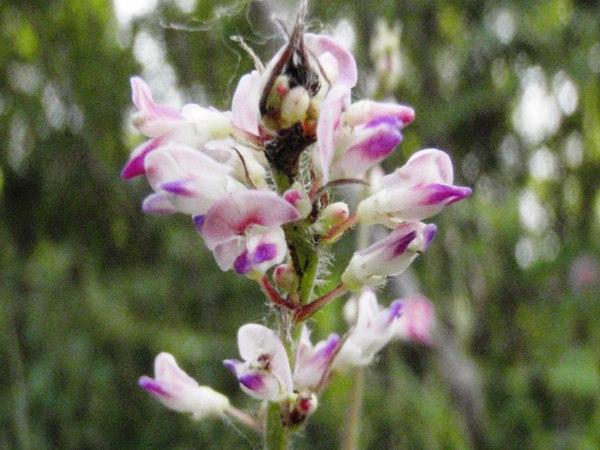 4
[1] in the crater basin on September 19 2008, defoliation began. [2-4] at the caldera rim on August 8 2011 (Flora on Mount Usu). Records: on August 13 2019.
---
var. mandshuricum (ヤブハギ)
Hokkaido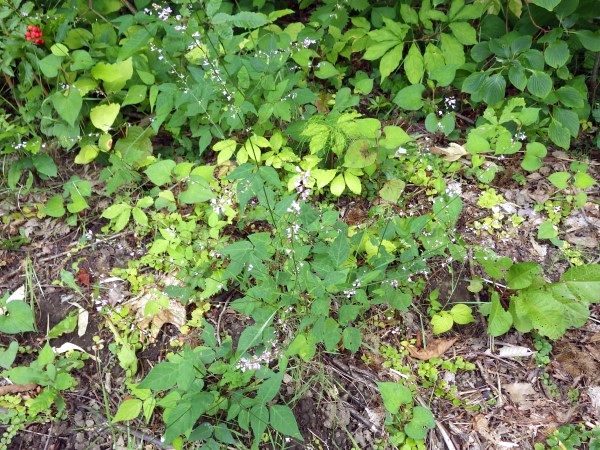 1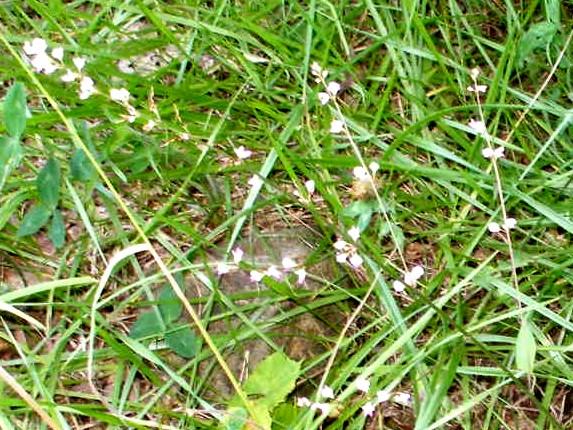 2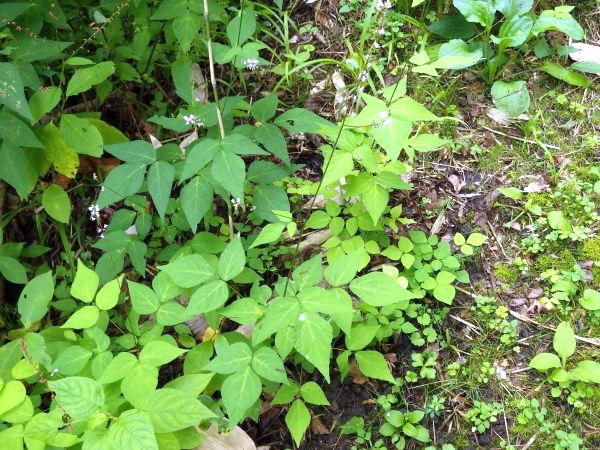 3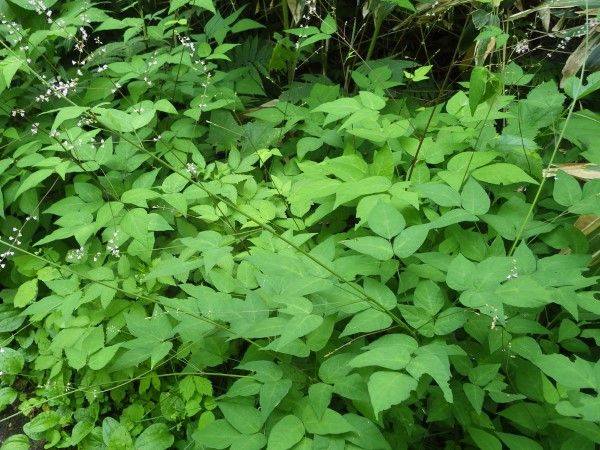 4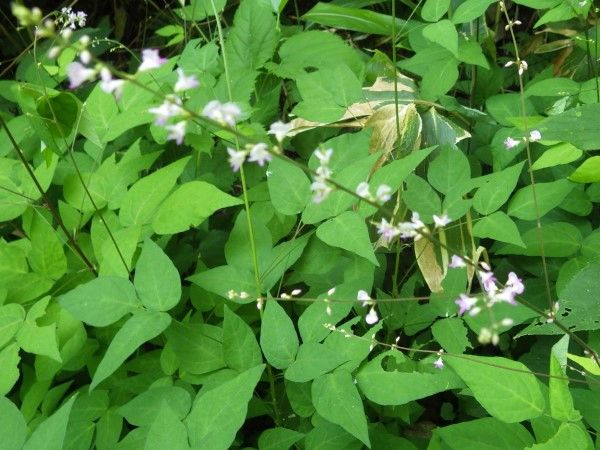 5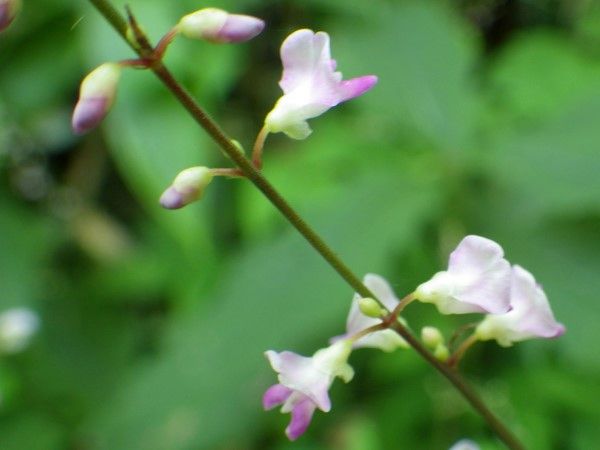 6
[1/2] near Tokai University Dai-yon High School on July 31 2009. [3] in Tsukiura Forest Park faced to Toya Lake on September 4 2018. [4-6] along O-sawa Course in Nopporo Forest Park on July 17 2021.