(First upload on September 24 2016. Last on February 3 2020) [ 日本語 | English ]
Stellaria graminea L.
Mount Usu / Sarobetsu post-mined peatland
From left: Crater basin in 1986 and 2006. Cottongrass / Daylily
Karafutohosobahakobe (カラフトホソバハコベ, 樺太細葉繁縷), common starwort, grass-leaved stitchwort, lesser stitchwort or grass-like starwort


カラフトホソバツメクサ, ホソバハコベ


Lifeform: rhizomatous perennial forb broducing branching short stems
Distribution: originally in Eurassia (Europe, → controversial) ⇒ widespread in temperate regions in the world as a weed

Field training on integrated environmental research (統合環境調査法実習) (fauna and flora 種リスト)

Habitat: moist sites, including meadows, lawns and roadsides
---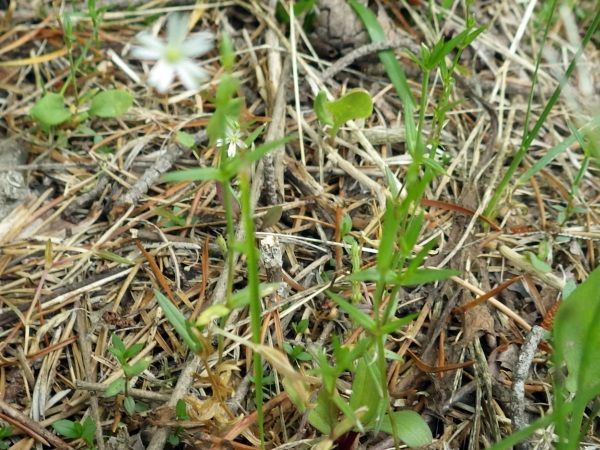 1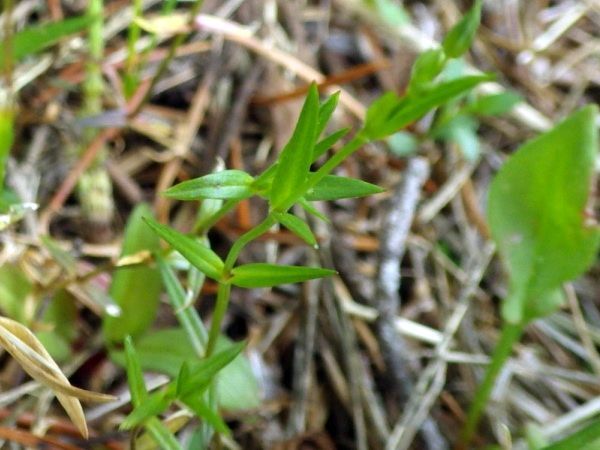 2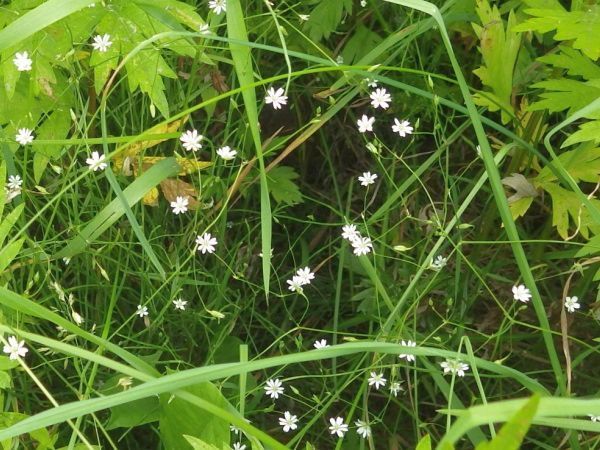 3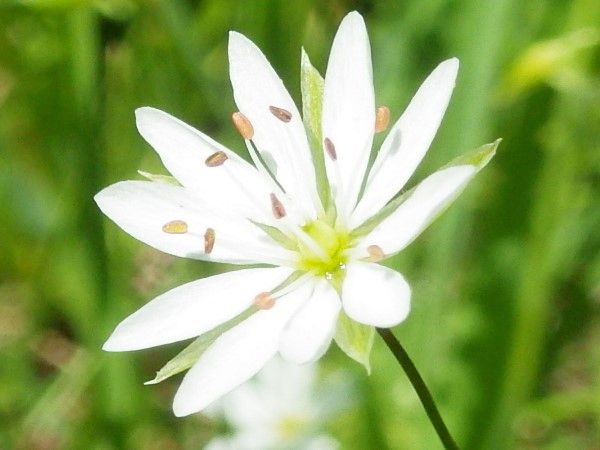 4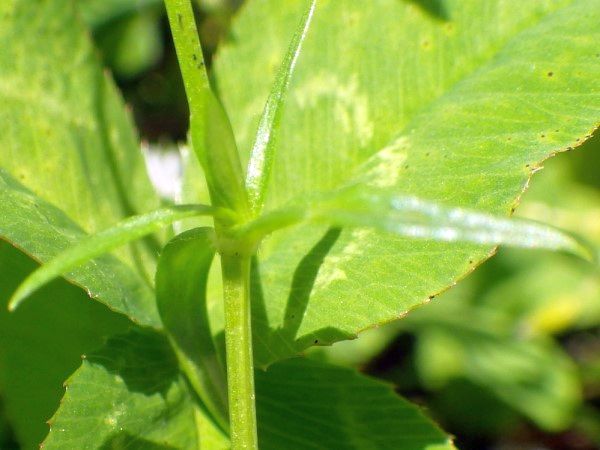 5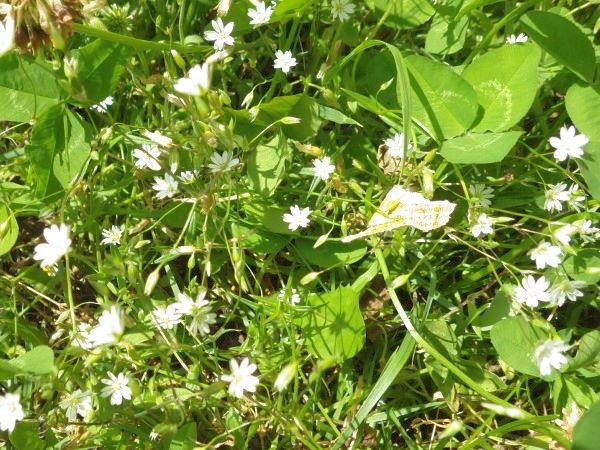 6
[1/2] along an unpaved road near the office of the Shizunai Experimental Farm of Hokkaido University, south-central Hokkaido, on June 13 2016. [3] near a transplanted forest of Fraxinus mandshurica in the Experimental Forest of the University of Tokyo, Furano, central Hokkaido, on June 28 2017. [4-6] along a forest road in the Shibecha Experimental Forest of Kyoto University, eastern Hokkaido. [4] on June 25 2019. [5/6] on June 24 2019. Records: On the skislope of Mount Moiwa (藻岩山スキー場) on June 22 2021.