(First upload on November 7 2012. Last on September 24 2020) [ 日本語 | English ]
Sorbus sambucifolia (Cham. et Schltdl.) M. Roem.
Mount Usu / Sarobetsu post-mined peatland
From left: Crater basin in 1986 and 2006. Cottongrass / Daylily
[S. sambucifolia, S. scopulina, S. pohuashanensis]
S. sambucifolia (Cham. et Schltdl.) M. Roem.
Takanenanakamado (タカネナナカマド, 高嶺七竃), Siberian mountainash
Lifeform: deciduous shrub < a few meters high
Distribution: Far East - Korea - northern Japan
Habitat: forest edges and shrublands, basically in alpine and subalpine zones
Flower: slightly-nutational, white - pink
Leaflet: 7-11
Seed dispersal: animal

var. pseudoglacilis C. K. Schneid. (ミヤマナナカマド)
Distribution: north to central Honshu in subalpine and alpine zones
Flower: erect, white
Leaflet: 7-9
---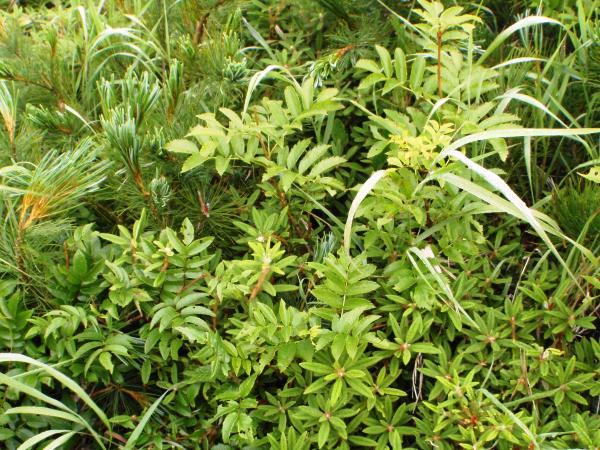 1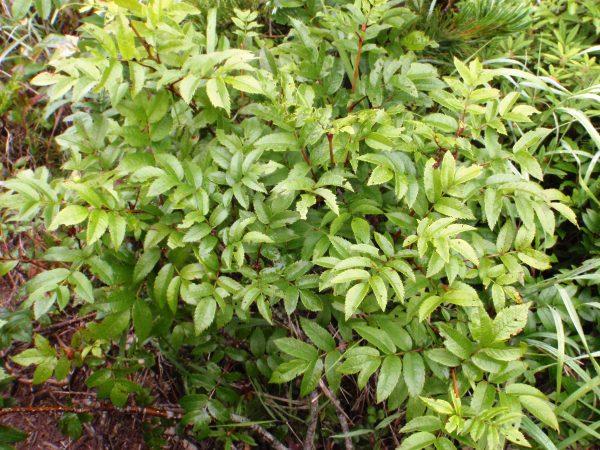 2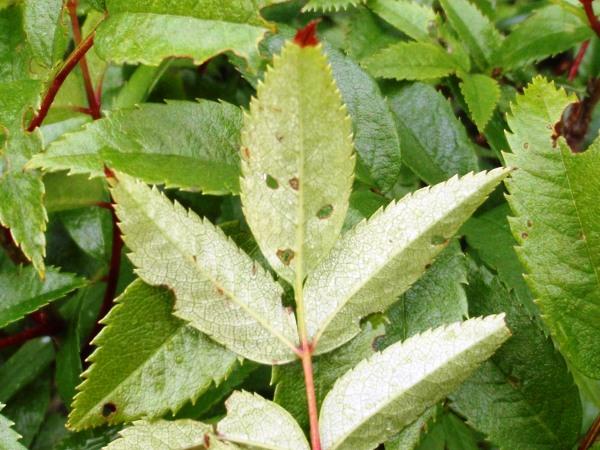 3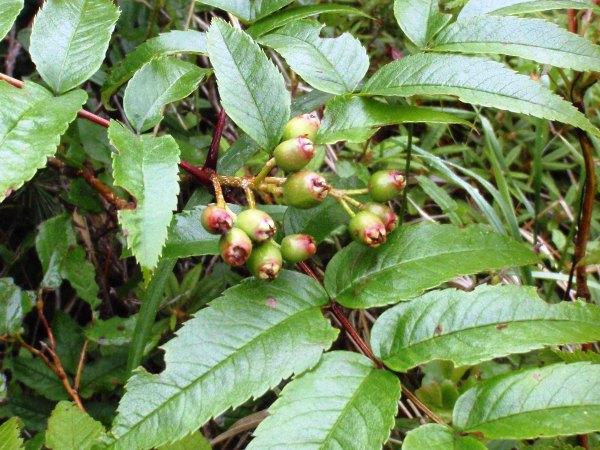 4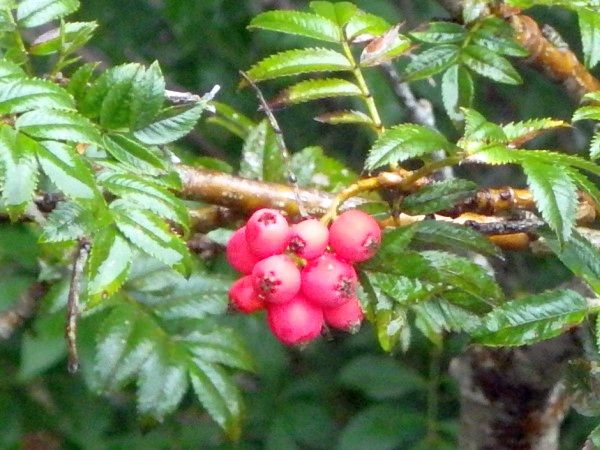 5
[1-4] at a trail on Mount Tomamu on July 20 2012. [5] at a flower garden in the backyard of Shiretoko Museum, Shari Town, eastern Hokkaido, on August 30 2020.
var. pseudoglacilis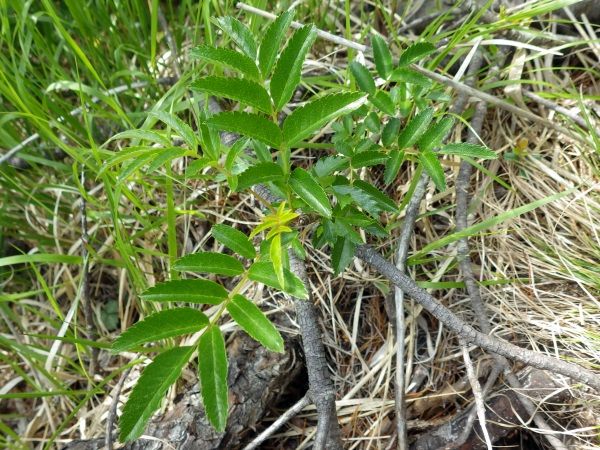 1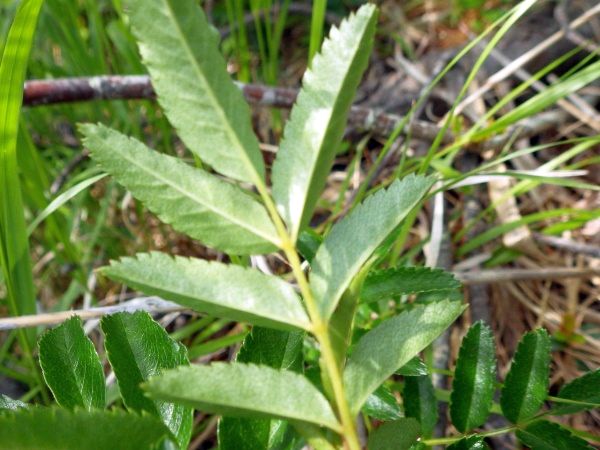 2
[1/2] at the seventh station on Mount Apoi (アポイ岳), south-central Hokkaido, on June 15 2016.
---
1
2
Greene mountainash (グリーンナナカマド*, * tentative)
Lifeform: deciduous shrub ≈ 6 m high
Distribution: western North America
Habitat: on moist soils
Synonyms:

Sorbus dumosa Greene
Sorbus alaskana G. N. Jones

3
4
[1-4] at the campus of the University of Alaska at Fairbanks on August 17 2013.
---
1
2

S. pohuashanensis (Hance) Hedl.

Tounanakamado (トウナナカマド, s.l.), Amur mountain-ash Lifeform: short tree ≈ 8 m tall
Distribution: Inner Mongol - Jilin
Habitat: mountain slopes, mixed forests in valleys, etc.
Synonyms:

Sorbus pohuashanensis (Hance) Hedl. var. manshuriensis (Kitag.) Y. C. Zhu
Sorbus amurensis Koehne, used in Korea

var. amurensis (Koehne) Y. L. Chou et S. L. Tung (トウナナカマド)

[1/2] in the Dell Forest, Changbai Mountain, Jilin Province, China, on June 12 2017.