(First upload on August 31 2010. Last on October 15 2023) [ 日本語 | English ]
Parnassia palustris L.
Mount Usu / Sarobetsu post-mined peatland
From left: Crater basin in 1986 and 2006. Cottongrass / Daylily
P. palustris L.

var. izuinsularis H. Ohba (イズノシマウメバチソウ)
var. palustris (ウメバチソウ, 梅鉢草), marsh grass of Parnassus
Life form: perennial forb
Distribution: boreal circumpolar regions, including Japan and AK
Habitat: wetlands in low-to high-lands ⇒ wetland (湿原), represented by Sarobetsu mire

Field training on integrated environmental research (統合環境調査法実習) (出現種リスト)

Synonyms:

Parnassia palustris L. var. multiseta Ledeb.
f. rhodanthera H. Ohba et Y. Umezu (ベニシベウメバチソウ)

var. tenuis Wahlenb. (コウメバチソウ), north to Hoshu in Japan, also in AK
var. yakusimensis (Masam.) H. Ohba (ヤクシマウメバチソウ), dwarf-form in the wetlands of Yakushima

Varieties in Arctic, not described above

var. montanensis (Fernald et Rydb. ex Rydb.) C. L. Hitchc., not in Alaska
var. parviflora (DC.) B. Boivin

---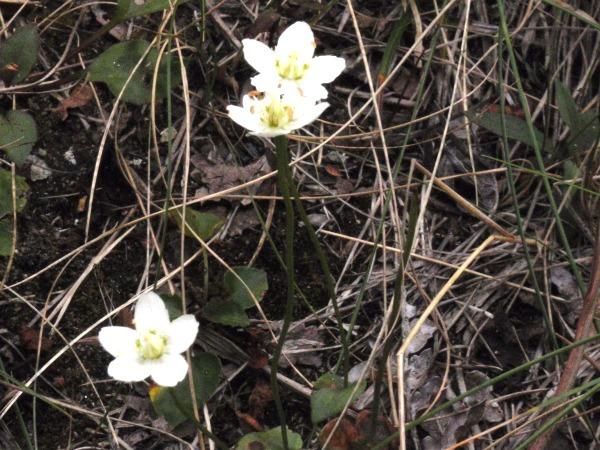 1
2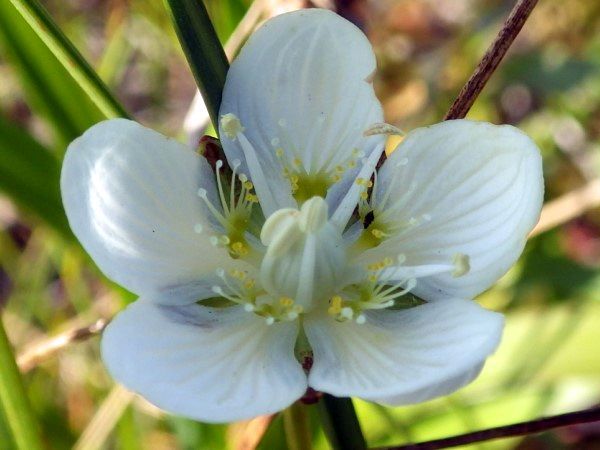 3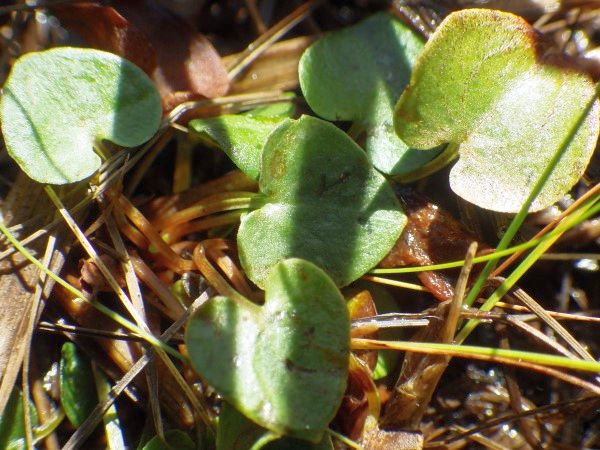 4
[1/2] in Teshio Experimental Forest, Hokkaido, northern Japan, on September 14 2010. [3/4] along a walkboard in the post-mined peatland of Sarobetsu Mire, northern Hokkaido. [3] on August 28 2017. [4] on August 29 2018.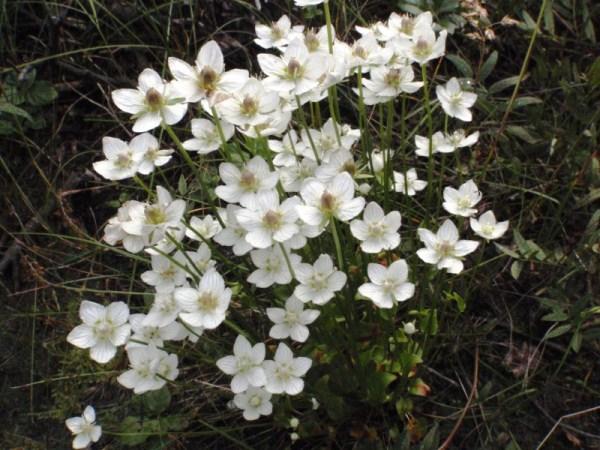 4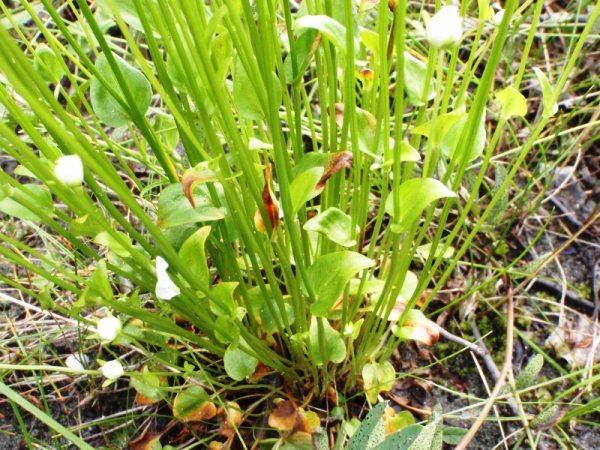 5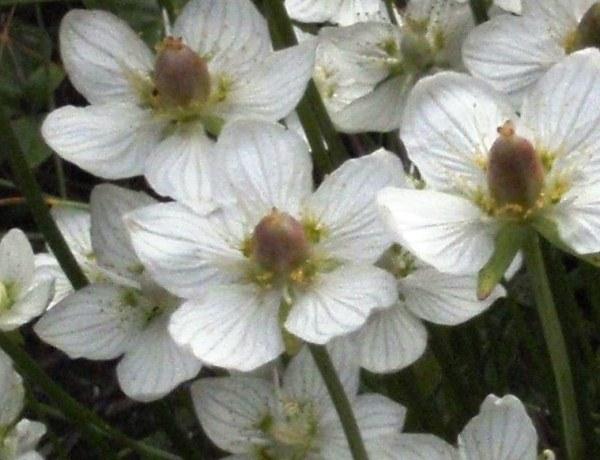 6
[4-6] along Richardson Highway near Gulkana, Alaska, on August 12 2010.
var. tenuis Wahlenb. (コウメバチソウ)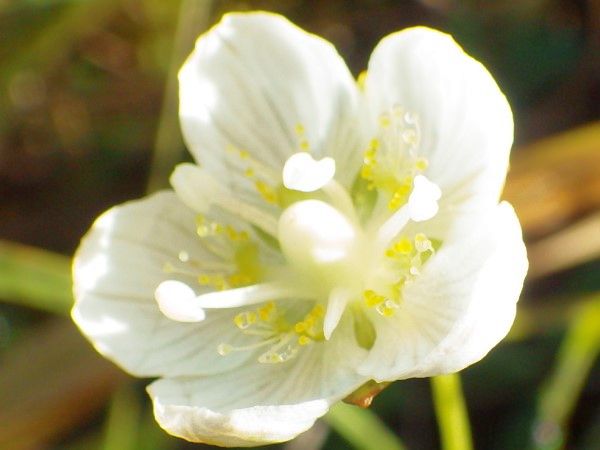 1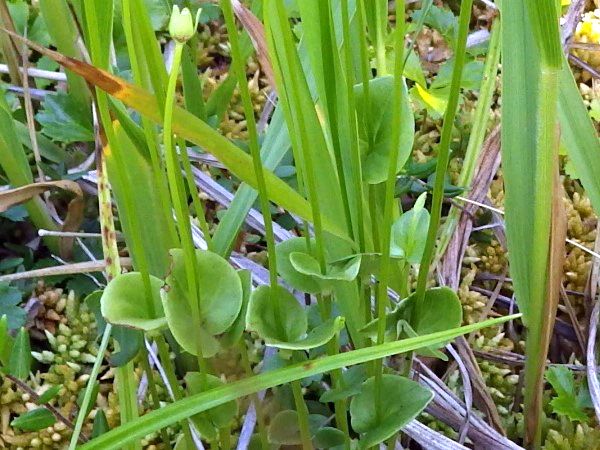 2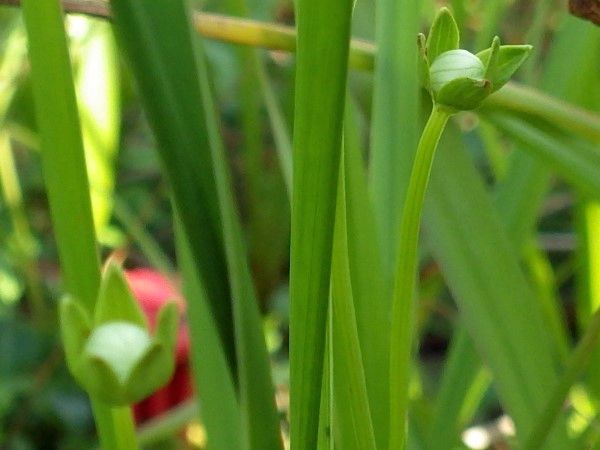 3
[1-3] in Utasai wetland, southern Japan. [1] on October 12 2023. [2/3] on August 2 2023.