(First upload on November 8 2008. Last on July 10 2015) [ 日本語 | English ]
Carex kobomugi Ohwi / Carex macrocephala Willd. ex Spreng.
Mount Usu / Sarobetsu post-mined peatland
From left: Crater basin in 1986 and 2006. Cottongrass / Daylily
Carex L. (スゲ)

Section Macrocephalae

Two species
Lifeform: deciduous, perennial sedge
Shoot: dioecism
Habitat: sand dunes along seashore, often sympatrically establihsed
C. kobomugi (Kouboumugi, コウボウムギ, 弘法麦), Asiatic sand sedge
Distribution: East Asia (Manchuria - Korea - south to the eastern Hokkaido of Japan)
Synonyms:

Carex kobomugi Ohwi f. longibracteata (Oliv.) Ohwi


Carex macrocephala, non Willd.

C. macrocephala Willd. ex Spreng. (エゾノコウボウムギ, 蝦夷ノ弘法麦)
Distribution: Japan (north to Tohoku District) - West Coast
Morphology compared with C. kobomugi →

Leaf sheath: dark green
Stem: sharp-trianglar section and textured surface
Utricle (果胞): divaricate after riping with pointed rod

Synonyms:

Carex macrocephala Willd. ex Spreng. f. bracteata (Holm.) Kuk.
---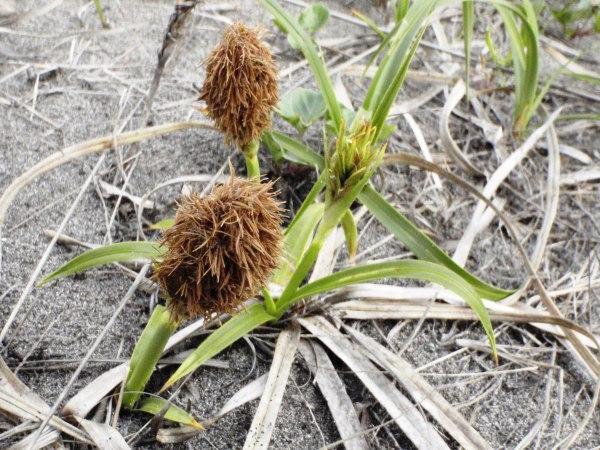 1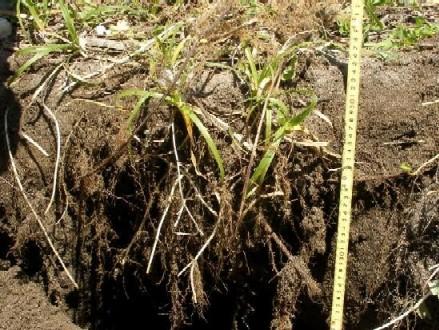 2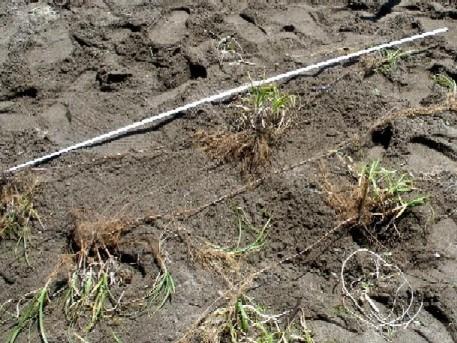 3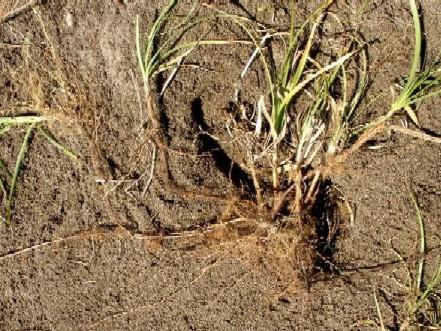 4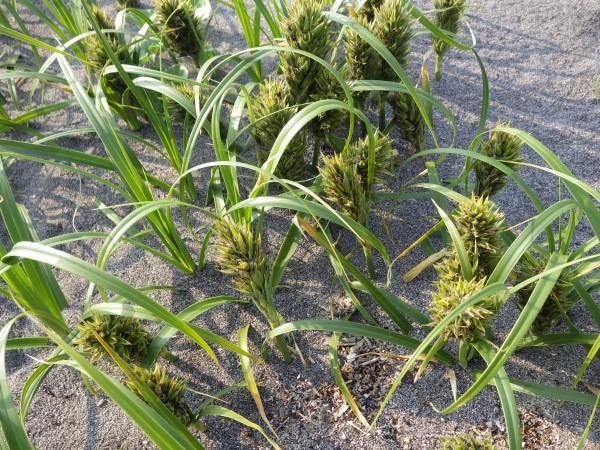 5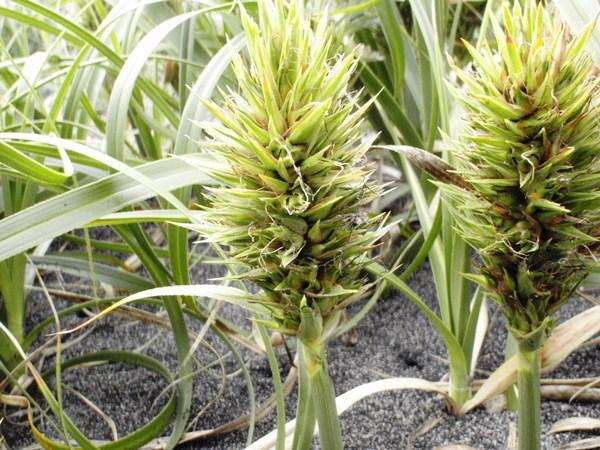 6
[1] male and female flowers at Zenibako Coast on May 29 2011. [2] soil profile to confirm the belowground structure. [3] long rhizomes more than 1 m in length. [4] close-up of cord-like rhizomes. The plants were taken at Higashi-Kunebetsu Coast in the city of Hokuto, southern Hokkaido, Japan, on August 4 2008. [5-6] at Sunasaki Coast, southern Hokkaido. [5] on June 15 2015. [6] on July 22 2011. Records: along Atsuma Coast (浜厚真), central Hokkaido, on June 16 2020.
---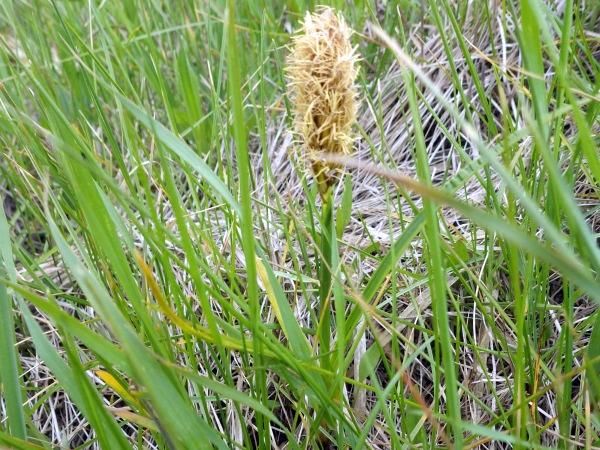 1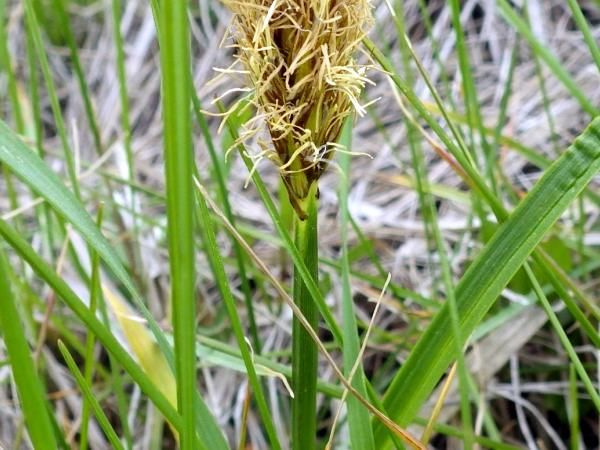 2
[1/2] at Wakasakanai Coast, northern Hokkaido, on May 23 2015.