(Upload on October 12 2013) [ 日本語 | English ]
Salix arbutifolia Pall.
Mount Usu / Sarobetsu post-mined peatland
From left: Crater basin in 1986 and 2006. Cottongrass / Daylily
Kesyouyanagi (ケショウヤナギ, 化粧柳), makeup willow* (* tentative translation)
Lifeform: large, deciduous tree ≈ 25 m high
Distribution: eastern Asia (Russia - Korea - Japan)

Japan: Hokkaido (Hidaka and Tokachi) and central Honshu (Nagano)
→ RDB of Japan = vulnerable

Habitat: gravelly riversides
Seed dispersal (種子散布): wind

Synonyms: formely Chosenia → merge with Salix based on phylogenetical analysis

Salix arbutifolia Pall. f. adenantha (Kimura) Kimura

Chosenia Nakai

Chosenia arbutifolia (Pall.) A. K. Skvortsov (commonly used)
Chosenia bracteosa (Turcz. ex Trautv. et C. A. Mey.) Nakai
Chosenia macrolepis (Turcz.) Kom.
Salix arbutifolia in Hokkaido
---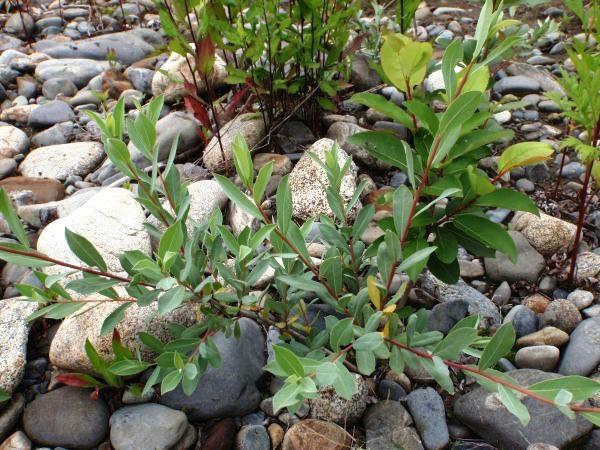 1
2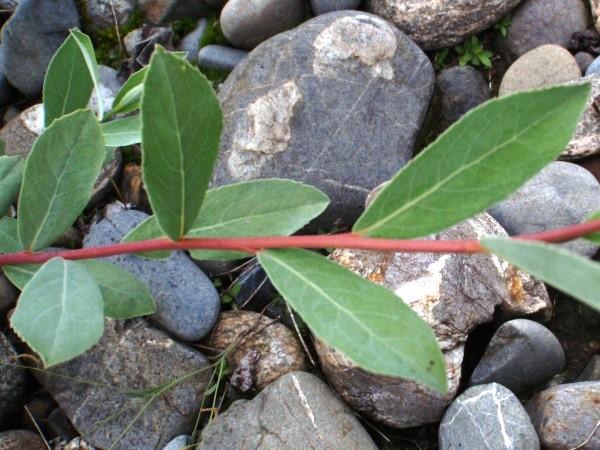 3
[1-3] at a riverbed along Satsunai River, eastern Hokkaido, on June 26 2013.