(First upload on July 11 2009. Last on July 21 2019) [ 日本語 | English ]
Leucojum vernum L.
Mount Usu / Sarobetsu post-mined peatland
From left: Crater basin in 1986 and 2006. Cottongrass / Daylily
Leucojum L. (オオマツユキソウ, snowflake)
---
Subfam Amaryllidoideae

Native to Eurasia

A few exotic species in this genus are seen in Japan

L. aestivum L., summer snowflake
L. vernum L. (オオマツユキソウ), spring snowflake
Leucojum vernum in Hokkaido University Capmpus
---
Oomatsuyukisou (オオマツユキソウ, 大待雪草), spring snowflake


Suzuransuisen (スズランスイセン, 鈴蘭水仙)

Do not be confused with Matsuyukisou (マツユキソウ, Galanthus nivalis L.)

Lifeform: perennial forb
Distribution: native to central Europe (exotic to Japan)

Habitat: spring ephemeral in the original sites, woods, thickets, hedgebanks and meadows, usually in hilly areas and in calcareous soils

HUSTEP: Plants and Plant communities in Japan (flora list)

var. vernum
var. carpathicum Herb.: yellow spots on tepals
and more cultivars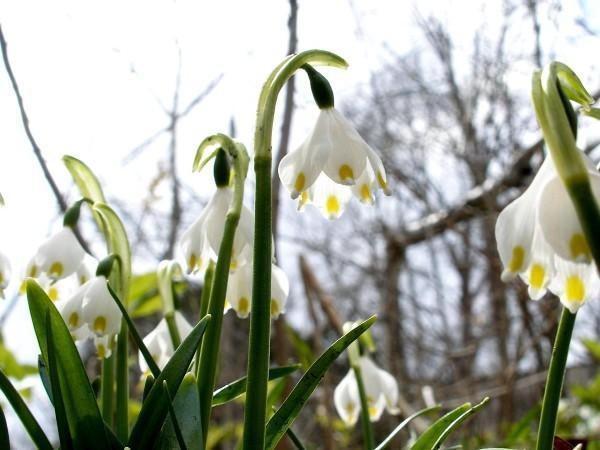 1
2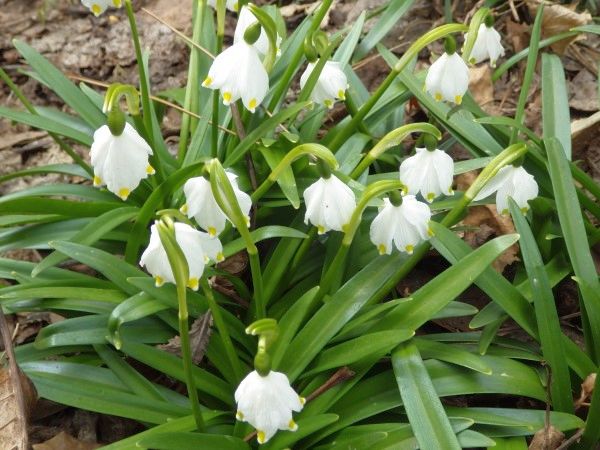 3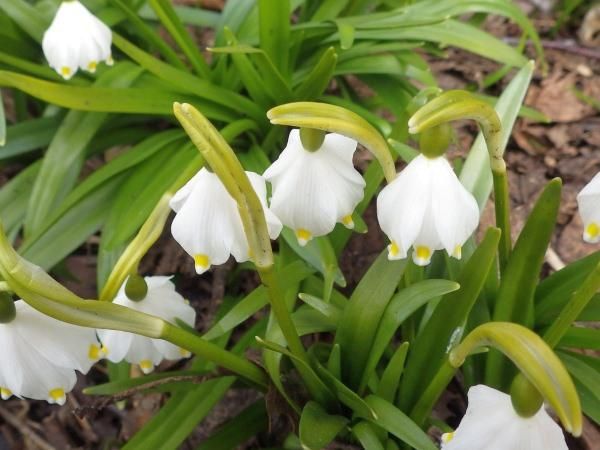 4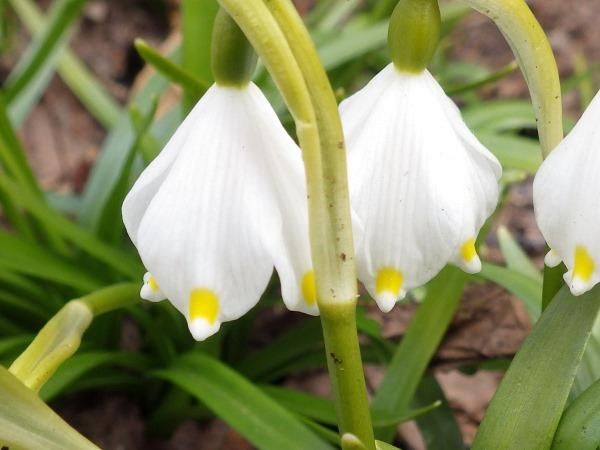 5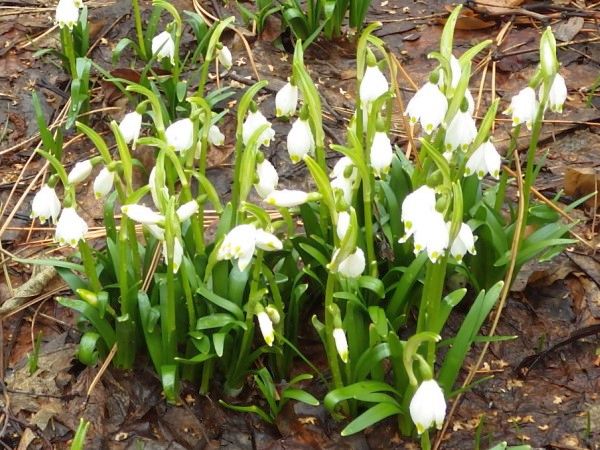 6
These are var. carpathicum on April 6 2009 in a forest close to GSEES. [1] from the side. The flower is characterized by a green or yellow spots on the ends of tepals. [2/3] in the forest on April 11 2019. [4/5] in the forest on March 15 2014. [6] on March 26 2021. The flowering is earlier in this year.