(First Upload on June 20 2009. Last on November 24 2020) [ 日本語 | English ]
Achillea millefolium L.
Mount Usu / Sarobetsu post-mined peatland
From left: Crater basin in 1986 and 2006. Cottongrass / Daylily
Seiyou-nokogirisou (セイヨウノコギリソウ, 西洋鋸草), (common) yarrow
Life form: perennial forb < 1 m in height
Distribution: native to Europe, now common in the temperate regions of the Northern Hemisphere (extotic to Japan)
Habitat: sunny sites (often see along roadsides in the case of Japan)

specimen list 標本リスト

Seed dispersal: wind
Utilization: gardening (many cultivars), edibility by herb tea, medicine

Varieties

ssp. millefolium, the type

var. millefolium, the type: Europe and Asia


var. alpicola (Rydb.) Garrett: Rocky Mountains
var. borealis (Bong.) Farw.: Arctic regions
var. californica (Pollard) Jeps.: California
var. occidentalis DC.: North America
var. pacifica: west coast of North America
var. puberula(Rydb.) G.N. Jones: California
var. rubra Sadl.: Southern Appalachians

ssp. chitralensis Hub.-Mor.: western Himalaya
ssp. sudetica (Opiz) E. Weiss: Alps, Carpathians
Achillea millefolium in the Northern Hemisphere
---
USA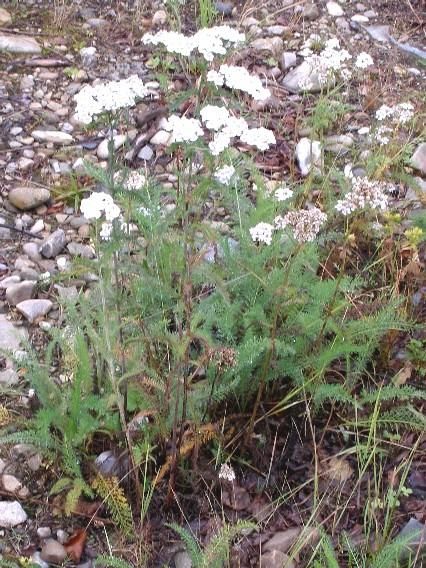 1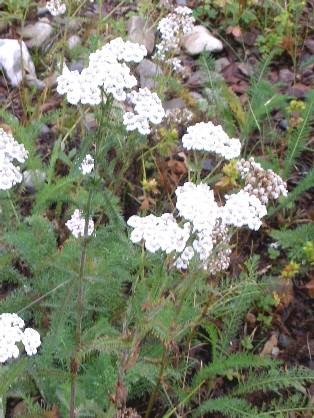 2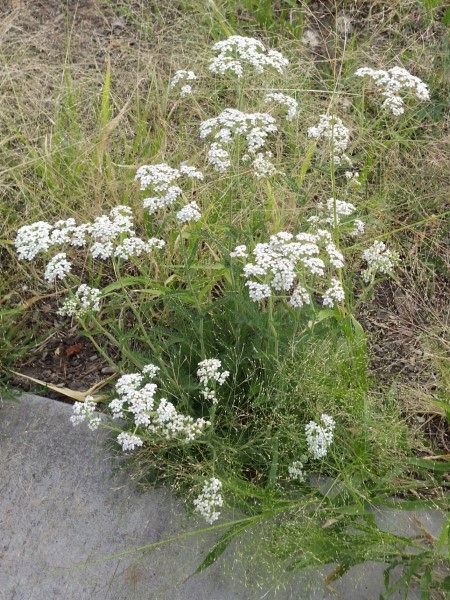 3
[1/2] at a waste land in Fairbanks, interior Alaska, on August 1 2007. [3] on a way to go PSU South Max Station, Portland, Oregon, on August 9 2017.
Hokkaido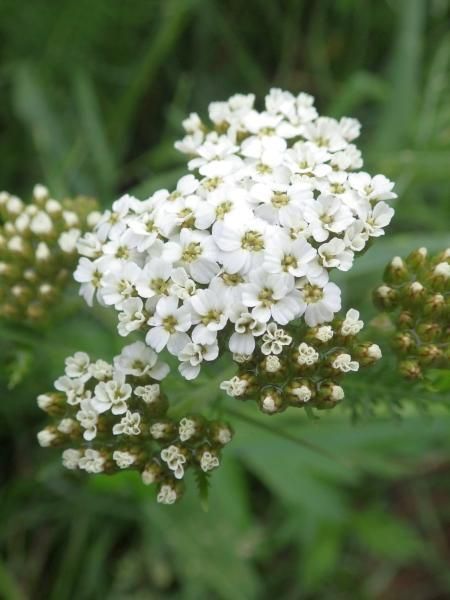 4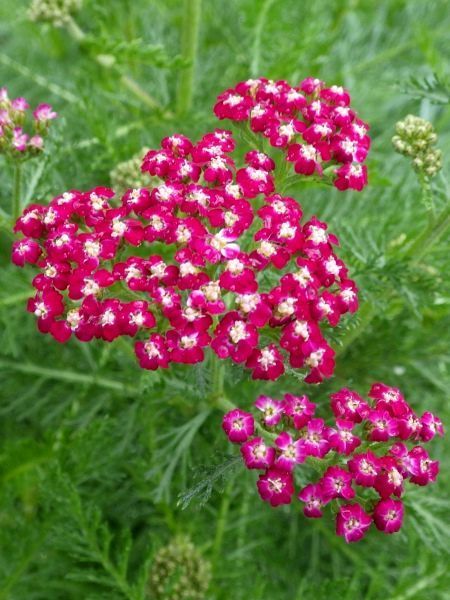 5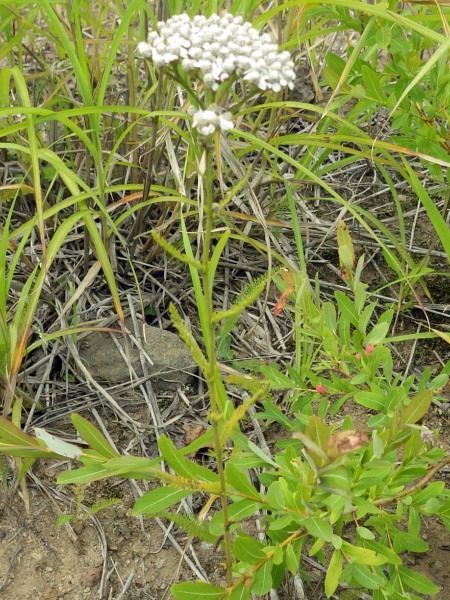 6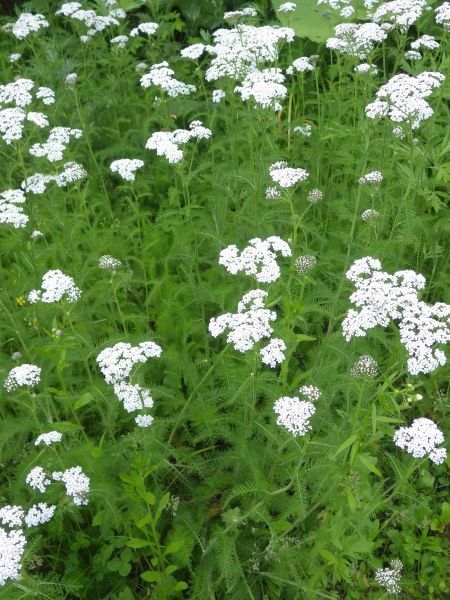 7
[4] at a parking lot along the Prefectural Road 274/392, western Hokkaido, on June 30 2014. [5] under a street tree near Fuji Woman's University, Sapporo, on June 22 2017. [6] in a Miscanthus sinensis grassland on the Nishiyama Craters of Mount Usu (flora) on July 27 2017. [7] along a forest road in the Shibecha Experimental Forest of Kyoto University, eastern Hokkaido, on June 27 2019. Records: on a waste land in front of Hotel Utaseyu, Odaitou, eastern Hokkaido, on August 29 2020.
Achillea × stricta (W. D. J. Koch) Schleich. ex Gremli in Hokkaido
---
Nokogirisoumodoki (ノコギリソウモドキ, 鋸草擬)

the scientific namis is unresolved

Lifeform: perennial forb

Distribution: southern, central and eastern Europe, western Balkan Peninsula, Romania, the Apennine Mountains and the Carpathian Mountains

Habitat: grasslands
Leaf: flat ↔ curled = A. millefolium
Flower: white - pink
Synonyms:

Achillea distans ssp. stricta Janch.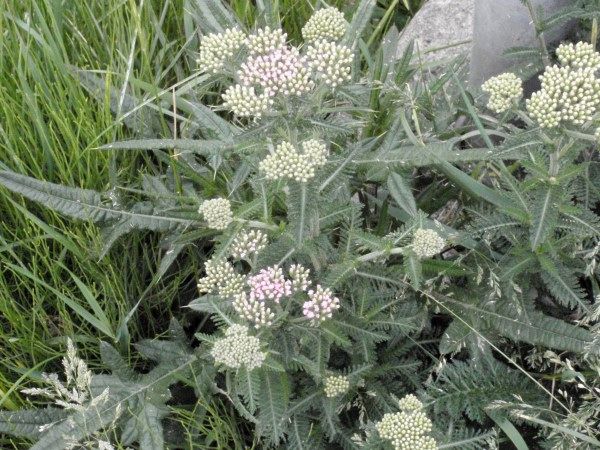 1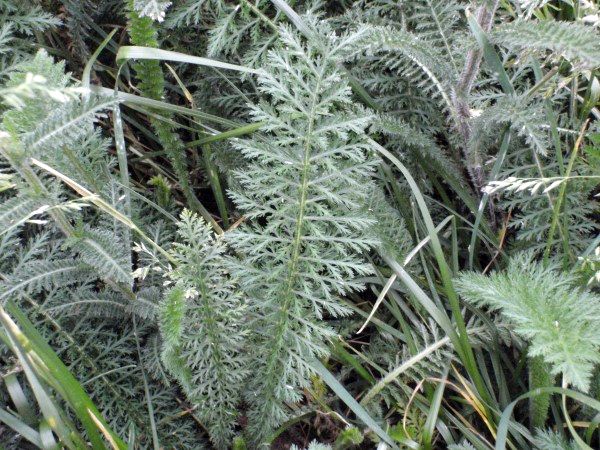 2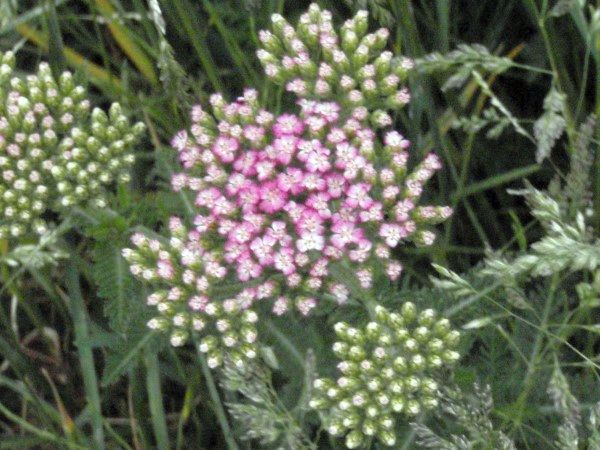 3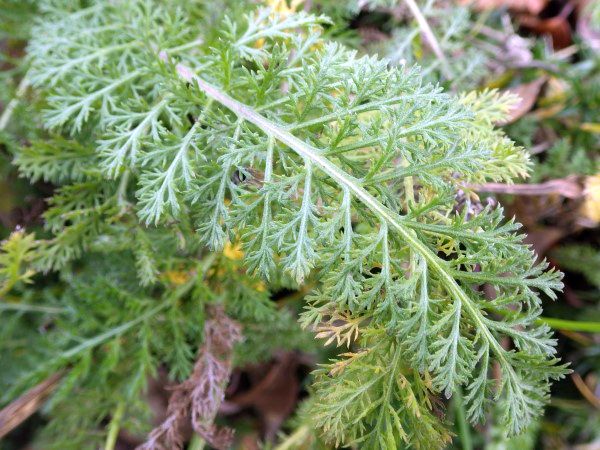 3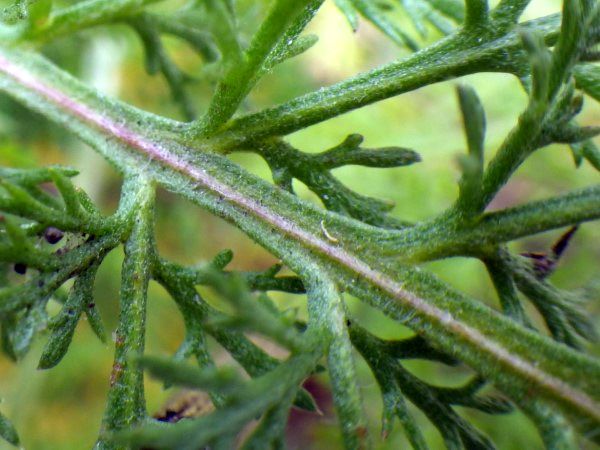 3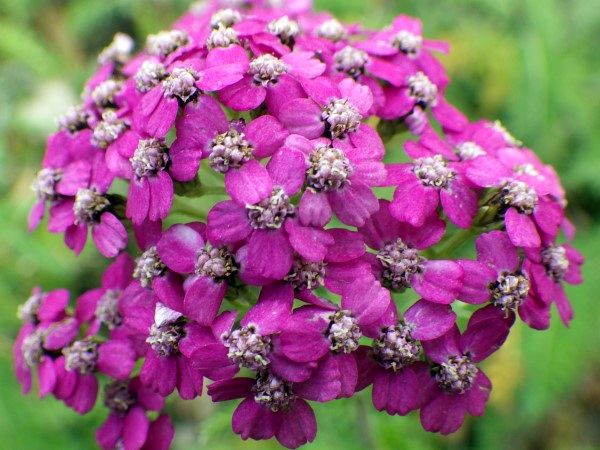 3
[1-3] along a pedestrian road, N13/W1, Sapporo, on June 23 2011. [4-6] within a small flower garden along a paved road in N23/W1, North Ward, Sapporo, on November 25 2020.