(First upload on December 19 2011. Last on March 12 2019) [ 日本語 | English ]
Solidago canadensis L.
Mount Usu / Sarobetsu post-mined peatland
From left: Crater basin in 1986 and 2006. Cottongrass / Daylily
S. canadensis L.
Kanada-akinokirinsou (加奈陀秋ノ麒麟草, カナダアキノキリンソウ), Canada goldenrod
Lifeform: large perennial forb > 80 cm high, producing allelopathic agent
Distribution: native to North Amercia
Habitat: widespread, in particular, on areas disturbed by human activities

invasive species (侵略的外来種) in Japan (Hokkaido Blue List, HBL = A2)

Flower

: length, bigulate flower ≈ lobe of tubular flower

Leaf: developing clear teeth
Seed dispersal: wind
ssp. altissima (L.) O. Bolos et Vigo
Seitaka-awadachiso (セイタカアワダチソウ, 背高泡立草

/ヘイザンソウ

)
Distribution: exotic to Japan (HBL = A2)


Flower

: lengths, bigulate flower > lobe of tubular flower
Chromosome number: 2n = 36 or 54
Synonyms:

Solidago altissima L., sometimes used
Solidago canadensis var. scabra Torr. et A.Gray., often used in the North America

var. gilbocanescens Rydb. (ケカナダアキノキリンソウ), syn. Solidago altissima L. ssp. gilvocanescens (Rydb.) Semple
Solidago canadensis in Japan
---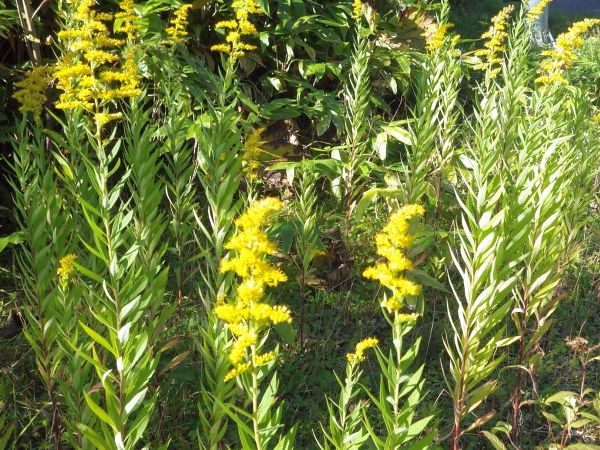 1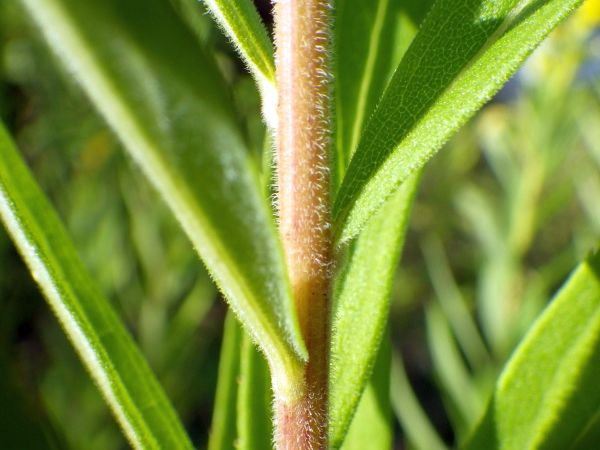 2
3
[1-3] faced to Japan Sea in Tomamae where the construction of wind powers is planned, northern Hokkaido, on September 21 2017. Records: Along Tonneusu Pond (トンネウス沼) in the North Ward of Sapporo on November 7 2020.
Mount Usu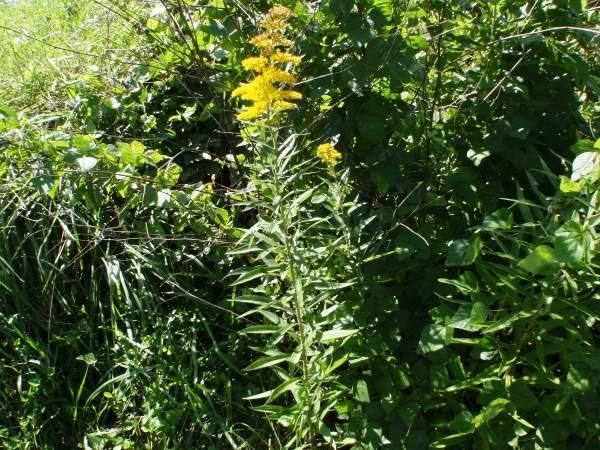 1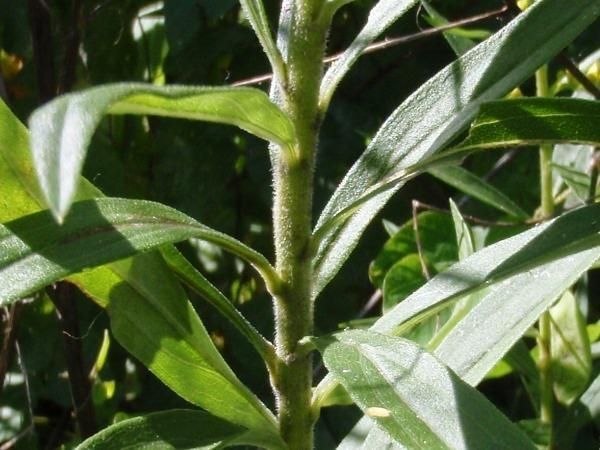 2
[1/2] at a footpath at the foot of Mount Usu on September 18 2013.
---
ssp. altissima
Kanto District
1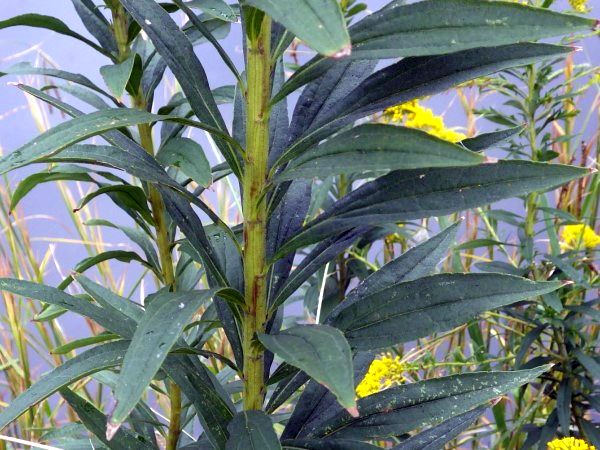 2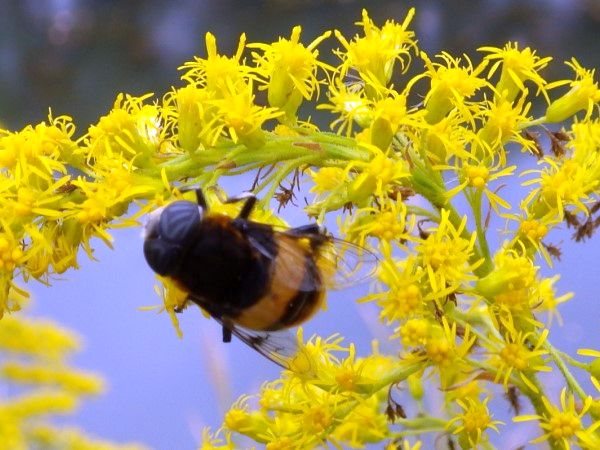 3
[1-3] along the inner moat of Edo Castle, Tokyo, on October 19 2018. A female Phytomia zonata on the head.
Kansai District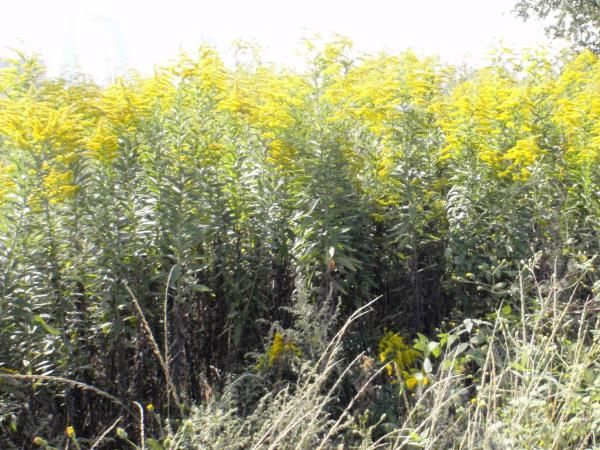 3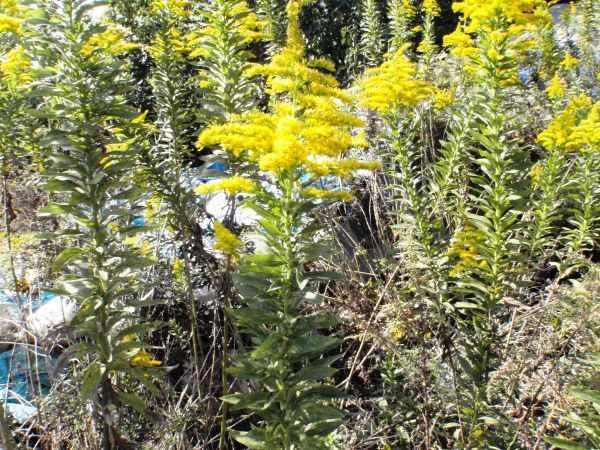 4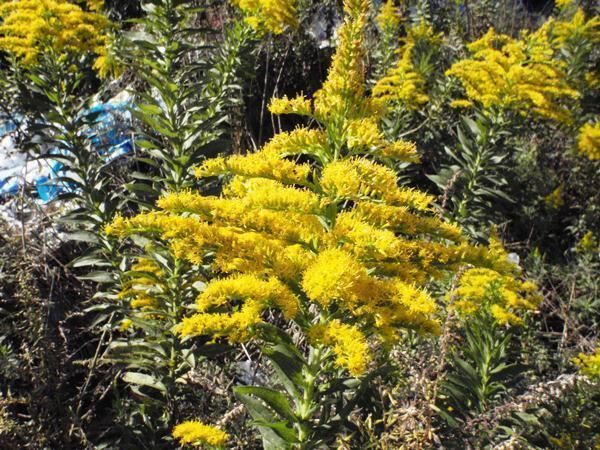 5
[3-5] at Yodogawa Riverside Park, Osaka, western Japan, on October 29 2011.