(First upload on December 4 2003. Last on October 2011) [ 日本語 | English ]
Campanula lasiocarpa Cham.
Mount Usu / Sarobetsu post-mined peatland
From left: Crater basin in 1986 and 2006. Cottongrass / Daylily
Iwagikyou (イワギキョウ, 岩桔梗), mountain harebell
Lifeform: perennial forb

Distribution: Northeast Asia - North America
Habitat: fellfield and grassland on alpine zone (高山帯)

Leaf: deep green, wavy teeth
Flower: long hair corolla inside
f. albiflora Tatewaki (シロバナイワギキョウ)
Campanula lasiocarpa on Mount Koma
---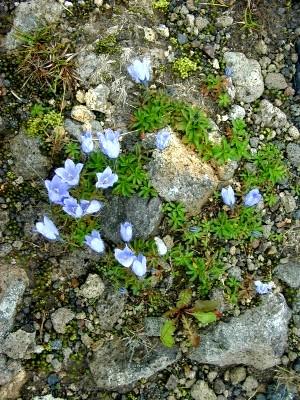 1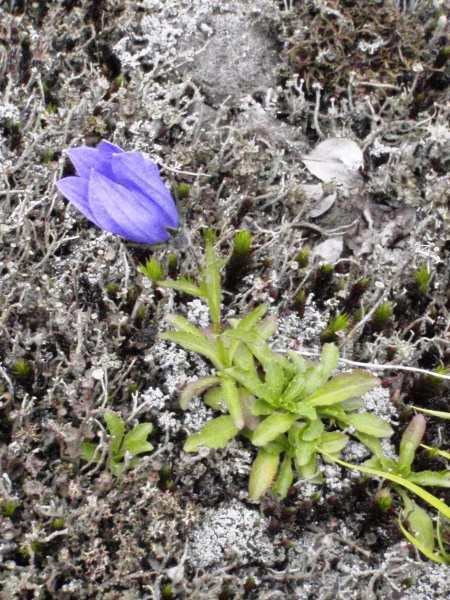 2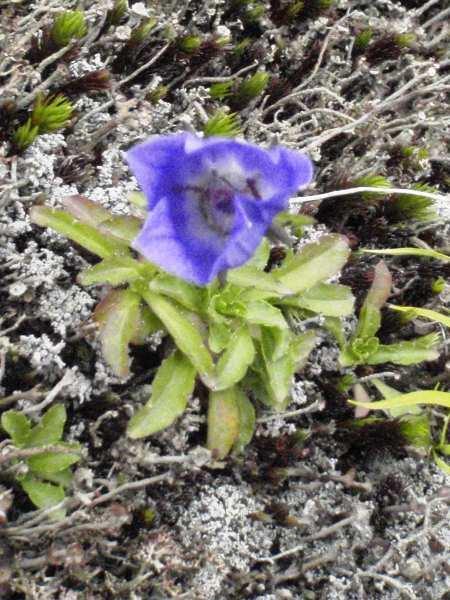 3
[1] Close to summit on August 1 2001 (JH Titus). [2] a flowering shoot. [3] close-up of a flower, seeng from the top. [2/3] on the summir area of Mount Koma on July 21 2011 (Tsuyuzaki & Hase 2005)
Campanula lasiocarpa in Alaska
---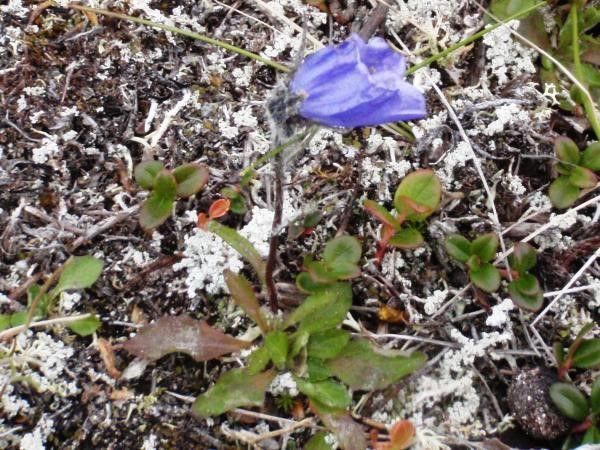 1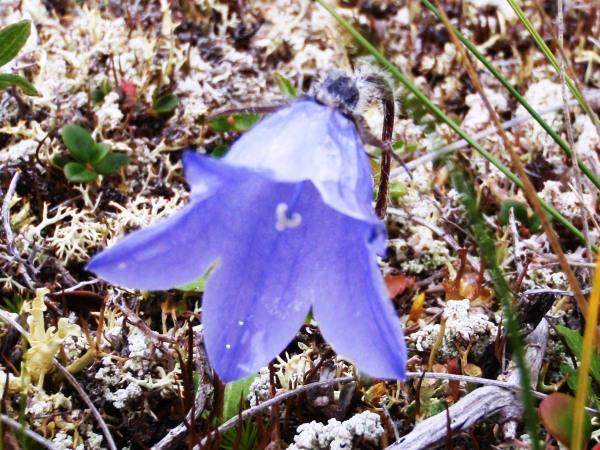 2
[1/2] at a coast of Fourteen Mile Lake along Denali Highway on August 12 2010. Close to Campanula, Dryas grew up well.