(First upload on December 22 2007. Last on August 25 2019) [ 日本語 | English ]
Commelina communis L.
Mount Usu / Sarobetsu post-mined peatland
From left: Crater basin in 1986 and 2006. Cottongrass / Daylily
⇒ Engler's syllabus (エングラー体系)
---
ca 40 genera, and > 650 spp. worldwide, mostly in tropical and temperate regions
Commelina L. (ツユクサ)
Pollia Thunb. (ヤブミョウガ)
Tradescantia L. (ムラサキツユクサ)
---
ca 170 species worldwide


Species in Japan

C. benghalensis L. (マルバツユクサ): west to Honshu


C. diffusa Burman fil. (シマツユクサ): Below Kyushu (annual)
C. auriculata Bl. (ホウライツユクサ): Western Honshu
C. communis (ツユクサ): East Asia
Commelina communis in Hokkaido
---
Tsuyukusa (ツユクサ, 露草), Asiatic dayflower
Lifeform: weedy, annual forb
Distribution: east Asia (including Japan) - northeastern America
Habitat: roadsides, croplands, etc.

Field training on integrated environmental research (統合環境調査法実習) (fauna and flora 種リスト)

var. hortensis Makino (オオボウシバナ)

f. candida Hiyama (シロバナオオボウシバナ)

var. ludens (Miq.) C. B. Clarke (ホソバツユクサ)
f. albiflora Makino (シロバナツユクサ)
f. ciliata Pennell (ケツユクサ)
f. miranda Hiyama (ウサギツユクサ)
f. hebespatha (Nakai ex H.Hara) Sugim.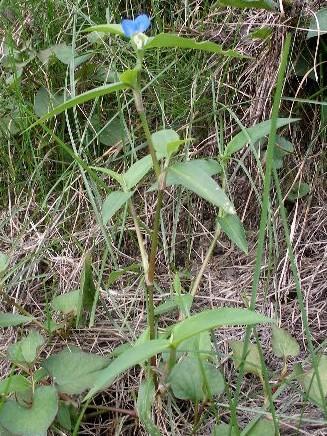 1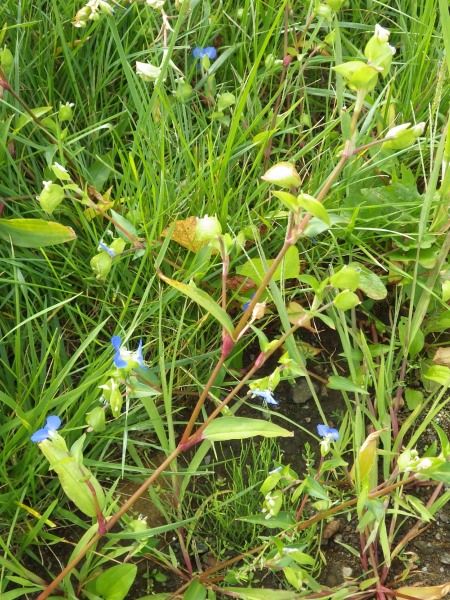 2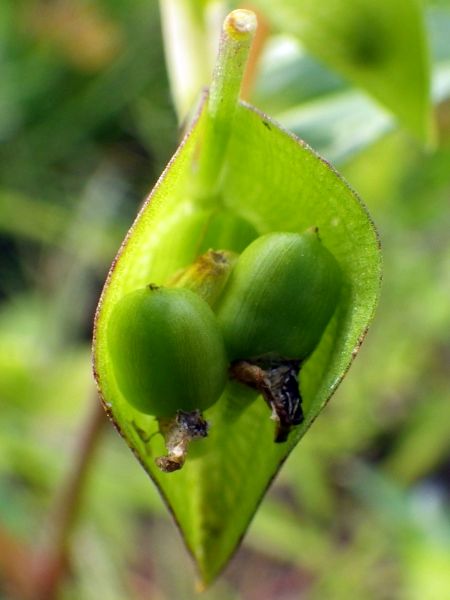 3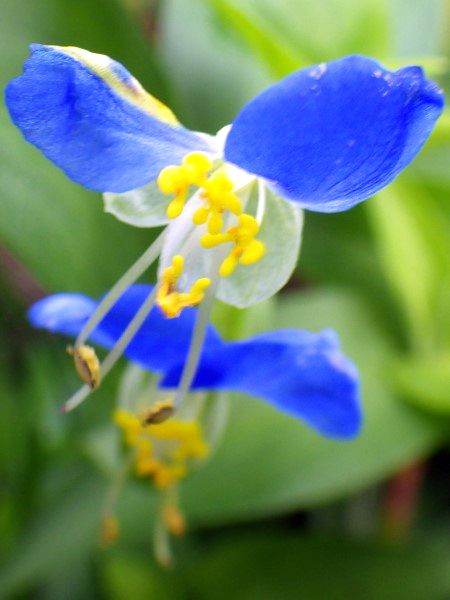 4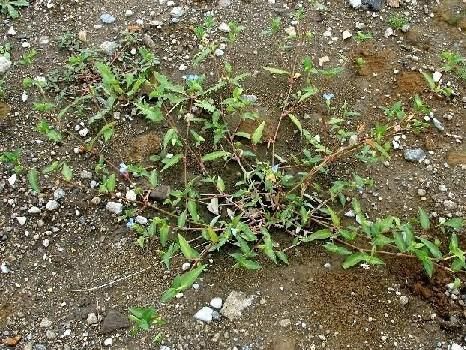 5
6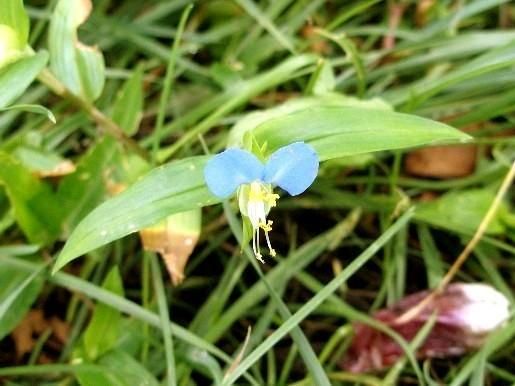 7
[1] at Toya Lake Station, Hokkaido University, on August 21, 2007. The seed has a specific pattern on germination. [2/3] in a waste land near Muroran Marine Station, Muroran City, on September 12 2016. [4] near Ishikari Coast in the Road Station "Ai-rodo (I-Road) Atsuta" on August 19 2019. [5-7] A parking lot along a radoside at East Ward in the city of Sapporo on August 30, 2008. Records: on a trail adjacent to Toyonaka Park along Shojin River, Sapporo, on September 18 2021.