(First upload on February 9 2011. Last on November 22 2018) [ 日本語 | English ]
Sanicula chinensis Bunge
Mount Usu / Sarobetsu post-mined peatland
From left: Crater basin in 1986 and 2006. Cottongrass / Daylily
Umanomitsuba (ウマノミツバ, 馬ノ三葉), East Asian sanicle
Lifeform: perennial forb
Distribution: Far East - China - Korea - Japan
Habitat: forest floor


Field training on integrated environmental research (統合環境調査法実習) (fauna and flora 種リスト)

Chromosome number: 2n = 8, or 16
Synonyms:

Sanicula elata Buch.-Ham. ex D. Don var. japonica Koidz.
Sanicula chinensis in Hokkaido
---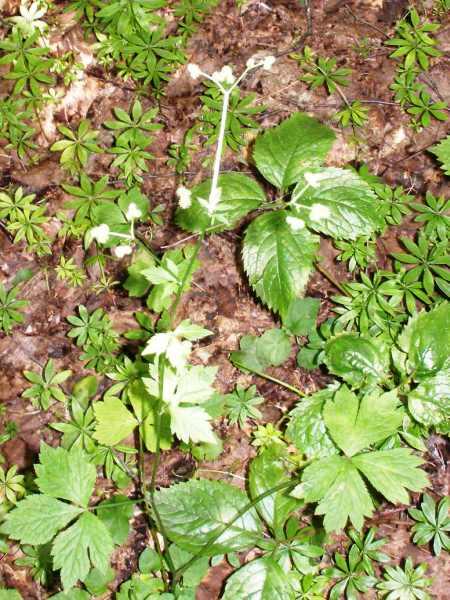 1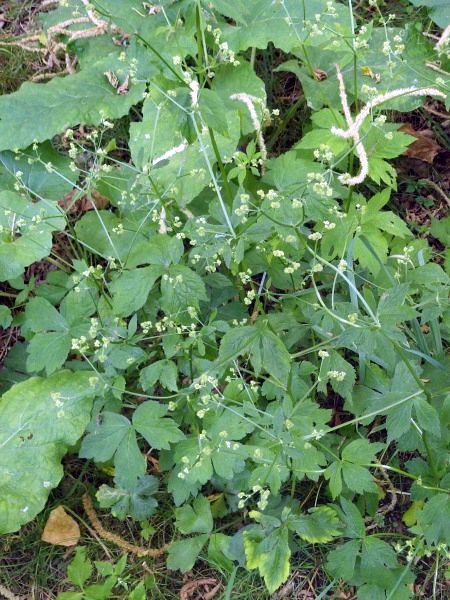 2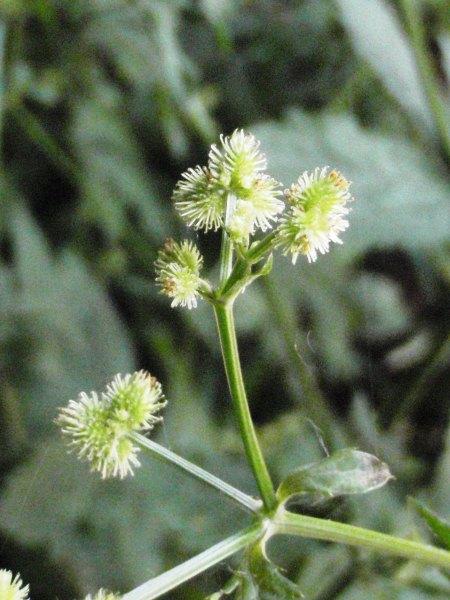 3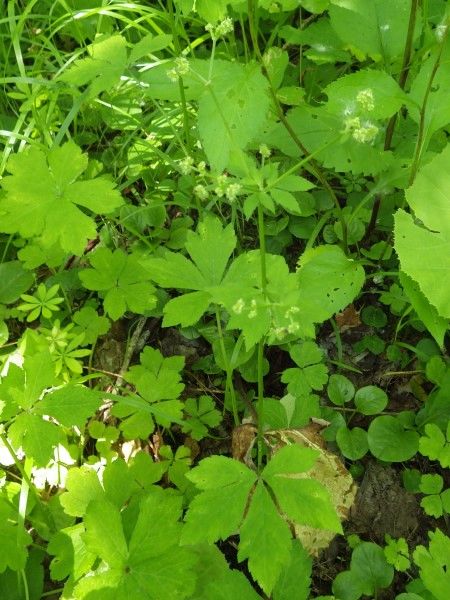 4

5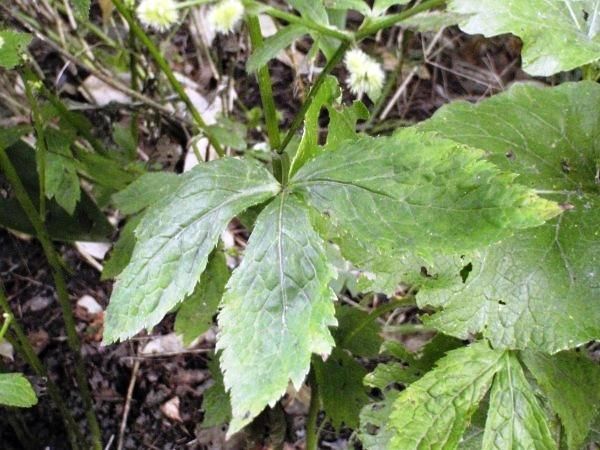 6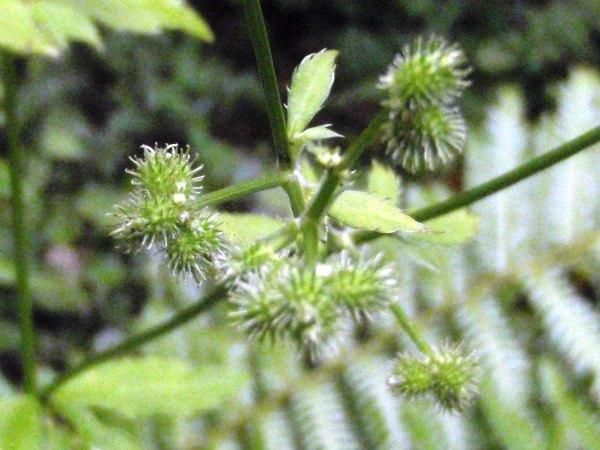 7
[1] at Kofu-en Park, South Ward, Sapporo, on July 31 2009. [2] near the training hall of Japanese archery, Hokkaido University, on July 15 2017. [3] at Yachidamo Park, N28/E4, East Ward, Sapporo, on July 21 2012. [4] in the crater basin of Mount Usu (flora) on July 25 2018. [5] near a transplanted forest of Fraxinus mandshurica in the Experimental Forest of the University of Tokyo, Furano, central Hokkaido, on June 28 2017. [6] at Keiteki-no-mori Forest (恵迪の森) on August 31 2012. [7] at Tomakomai Experimental Forest on August 23 2012. Records: along Katsura Course in Nopporo Forest Park on July 17 2021.