(First upload on November 13 2009. Last on September 27 2016) [ 日本語 | English ]
Potentilla fruticosa L.
Mount Usu / Sarobetsu post-mined peatland
From left: Crater basin in 1986 and 2006. Cottongrass / Daylily
Kinrobai (キンロバイ, 金露梅), shrubby cinquefoil
Lifeform: shrub less than 2 m in height
Distribution: Aisa - North America

Alpine and subalpine zones in the northern parts of Japan → treated as an alpine plant

Habitat: wet and dry ground, forests, heaths, etc. (rocky sites in the case of Japan) → wetland (湿原)
Utilization: gardening (bonsai)
Synonyms:

Dasiphora rigida (Wall. ex Lehm.) Sojak Potentilla fruticosa L. var. rigida (Wall. ex Lehm.) Th.Wolf
Pentaphylloides floribunda (Pursh) A.Love
Pentaphylloides fruticosa (L.) O.Sw.
Potentilla fruticosa L. var. arbuscula (D.Don) Maxim.

var. tenuifolila (Willd. ex D. F. K. Schltdl.) Lehm. (キヌゲキンロバイ)
var. mandshurica Maxim. (ギンロバイ)

Dasiphora Raf.

Dasiphora fruticosa (L.) Rydb. ⇒ when separated from Potentilla because only this species is woody in Potentilla

Potentilla fruticosa in the Northern Hemisphere
---
Hokkaido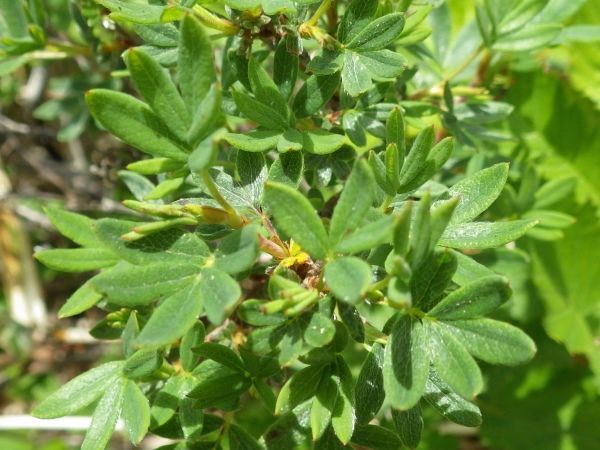 1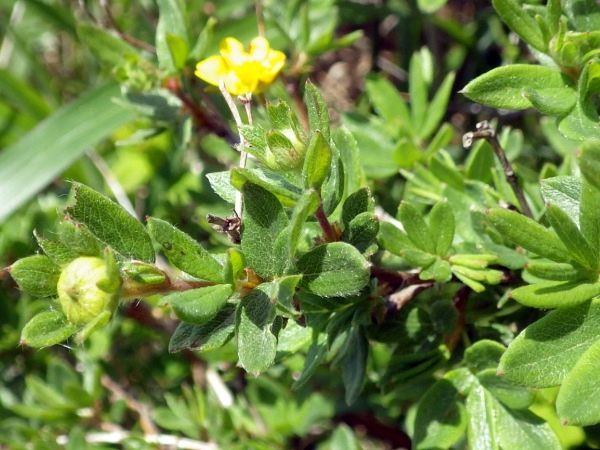 2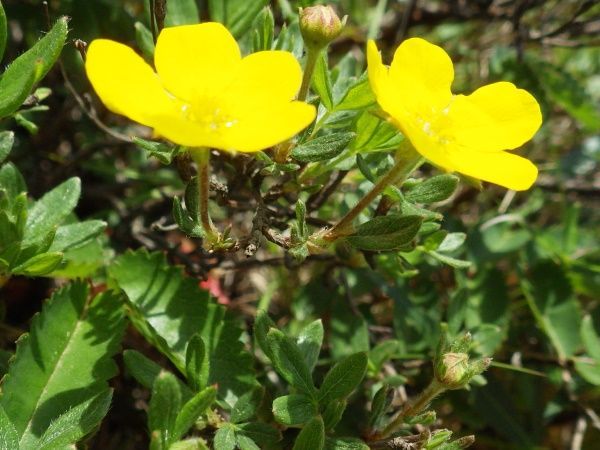 3
[1-3] between the fifth and seventh stations on Mount Apoi (アポイ岳), south-central Hokkaido, on June 15 2016.
---
Ginrobai (ギンロバイ, 銀露梅)
Distribution: alpine zones in Shikoku and central Honshu
Flower: white petal

Use: gardening
Synonyms:

Dasiphora fruticosa (L.) Rydb. var. mandshurica (Maxim.) Nakai
---
North America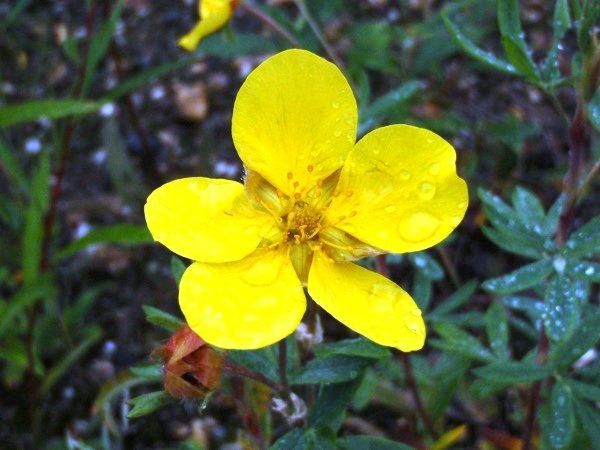 7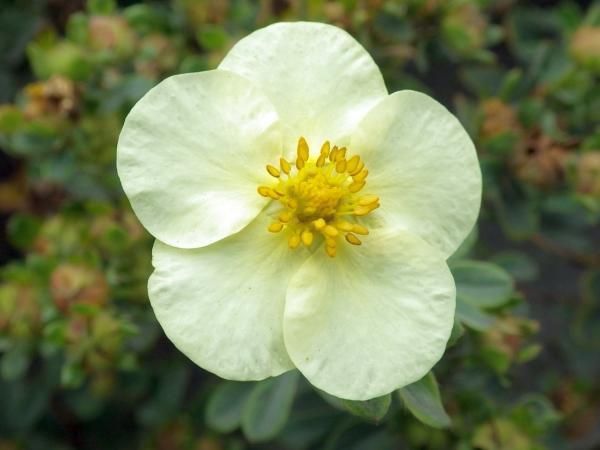 8
[1] shoots at around Toolik Lake LTER Station on August 8 2009. [2-4] at a research site in Kougarok, Seward Peninsula, Alaska, on August 9 2012. I have ever seen this species in the Ruoergai wetland of southern-central China (no photos...). [5] a pale-yellow flower along a paved road near a harbor in Saint John, New Brunswick, eastern Canada, on September 19 2014.