(First upload on December 10 2009. Last on March 31 2021) [ 日本語 | English ]
Chamaecyparis obtusa (Siebold et Zucc.) Endl.
Mount Usu / Sarobetsu post-mined peatland
From left: Crater basin in 1986 and 2006. Cottongrass / Daylily
Hinoki (ヒノキ, 檜), hinoki falsecypress
Etymology of Japanese name: fire tree = creating a fire with striking the wood
Lifeform: evergreen tree < 35 m high
Distribution: endemic of Japan (south to central Honshu)
Habitat: mountains
Stoma: articulated, Y-shaped
Flavor: fragrant
Wood: pink

compared to C. pisifera (サワラ)

Utilization: timber forest → transplanted in various regions

The Anthology of Myriad Leaves (万葉集)
The Kiso five trees (木曽五木)

var. formosana (Hayata) Hayata (タイワンヒノキ)
f. hasegawana Hayashi (クリハダヒノキ)
f. takeuchii (Hayashi) Yonek. (ツノミノヒノキ)
cv. breviramea (チャボヒバ/カマクラヒバ)
cv. ericoides (ホウオウヒバ)
cv. filicoides (

アオノ

クジャクヒバ)
cv. filicoides-aurea (オウゴンクジャクヒバ)
cv. lycopodioides (シャモヒバ)
cv. pendula (スイリュウヒバ)
cv. penduliformis (シダレヒノキ)
---
[1-3] at Rakuju-en Garden, Mishima, on November 18 2009. [4/5] at the Fujisawa Campus of Nihon University, Kanagawa Prefecture, on January 21 2014. [1] sapling. [5] a bark (樹皮).
---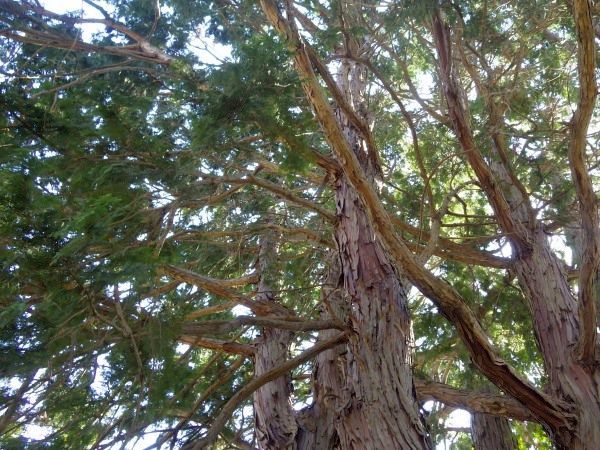 1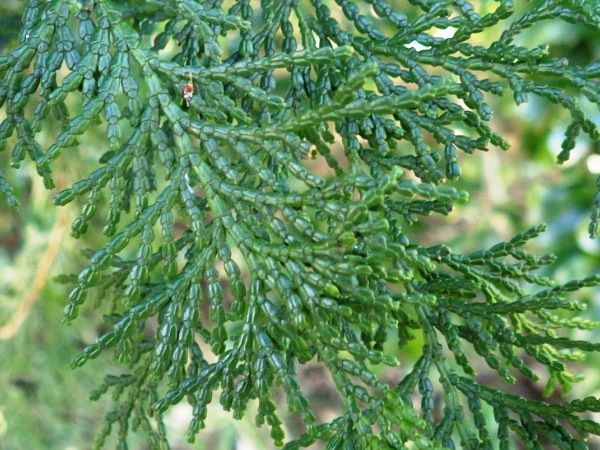 2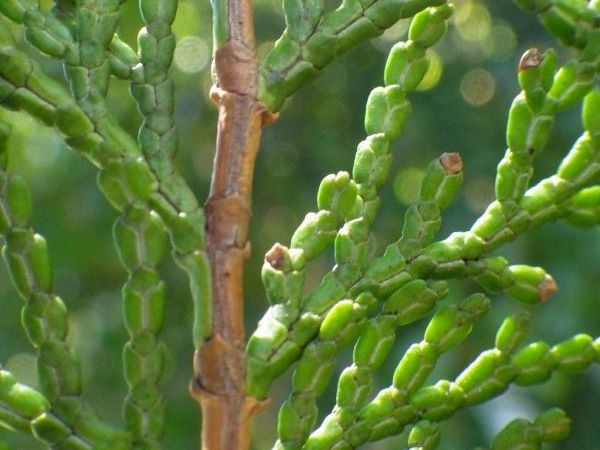 3
[1-3] in the Koishikawa Botanical Garden (小石川植物園), the University of Tokyo, on March 16 2017.
---