(First upload on April 17 2005. Last on August 11 2023) [ 日本語 | English ]
Erythronium japonicum Dence.
Mount Usu / Sarobetsu post-mined peatland
From left: Crater basin in 1986 and 2006. Cottongrass / Daylily
Katakuri (カタクリ, 片栗),

Japanese

dog-tooth violet
Lifeform: perennial forb
Distribution: Korea - Japan except in eastern Hokkaido
Habitat: deciduous forest → spring ephemeral (春植物), often developing large colonies

Flowering period ≈ 2 weeks

Seed dispersal: animal (ant by elaiosome)
Chromosome number: 2n = 24
Use: starch for cooking (in the past)
f. leucanthum (I. Yamam. et Tsukam.) Okuyama (シロバナカタクリ)

near Toyoha Mine on May 15 2002. The patterns of leaf spots are totally diverse.
Erythronium japonicum in Japan
---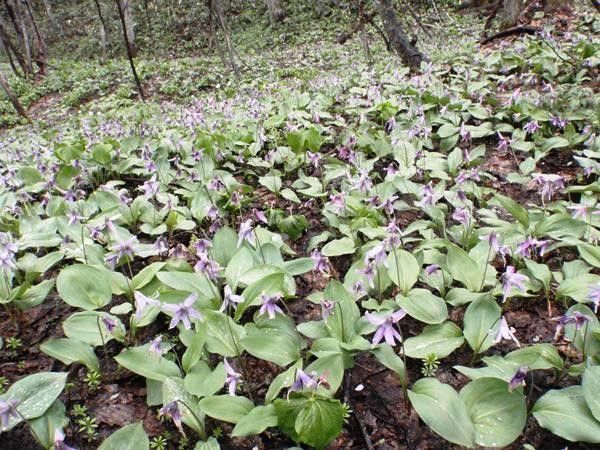 1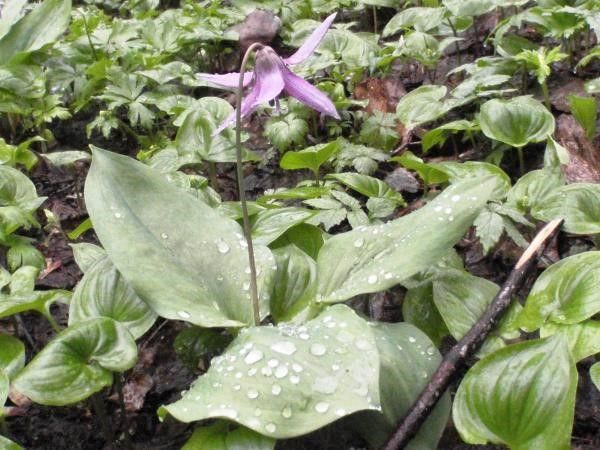 2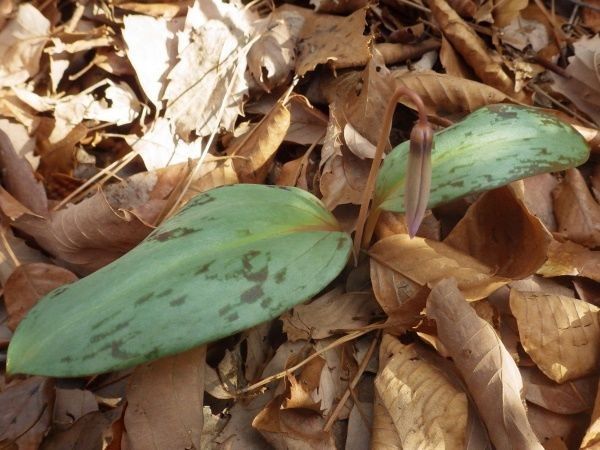 3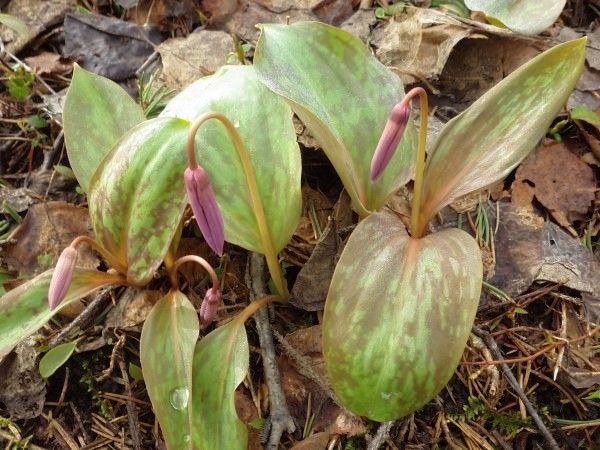 4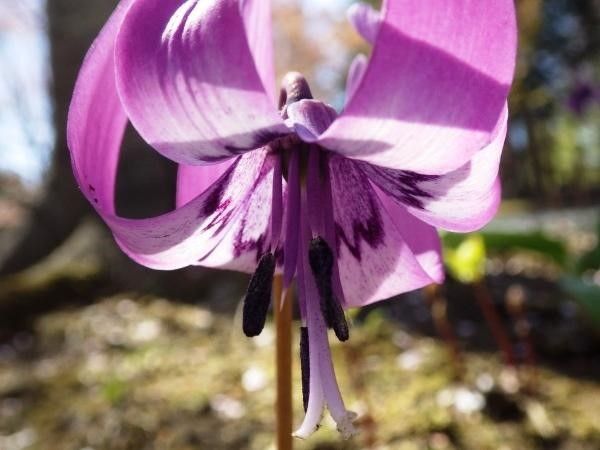 5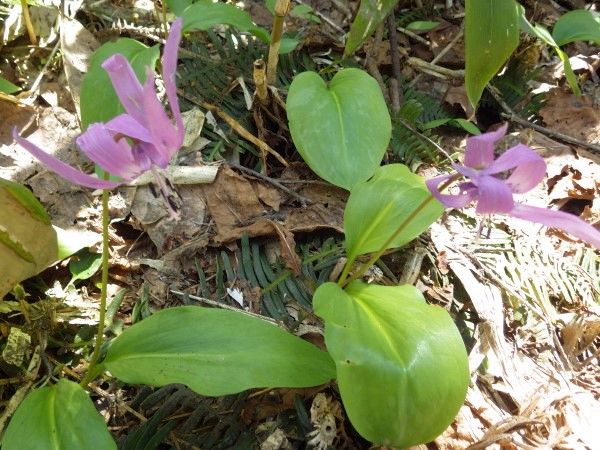 6
[1/2] at Otokoyama Nature Park (Mt. Tosshouzan 突哨山, 243 m a.l.s.), Asahikawa, on May 5 2012. [3] in Botanic Gardens, Tohoku University, Natural Monument Aobayama, northern Honshu, on March 23 2016. [4] along a trail in Utasai Forest Park, southern Hokkaido, on April 20 2023. [5] at Sapporo Art Park Museum on May 10 2014. [6] near the JALTER site in the Uryu Experimental Forest of Hokkaido University, northern Hokkaido, on May 29 2018.