(Upload on July 10 2021) [ 日本語 | English ]
Paris verticillata M. V. Bieberst.
Mount Usu / Sarobetsu post-mined peatland
From left: Crater basin in 1986 and 2006. Cottongrass / Daylily
Kurumabatsukubanesou (クルマバツクバネソウ, 車葉衝羽根草), verticillate paris
Lifeform: perennial forb
Distribution: China - Japan

Habitat: forest floor

Field training on integrated environmental research (統合環境調査法実習) (Fauna and flora 種リスト)

Syonyms:

Paris hexaphylla Cham., sometimes used

f. purpurea (Miyabe et Tatew.) Honda (ムラサキクルマバツクバネソウ)
Paris verticillata in Hokkaido
---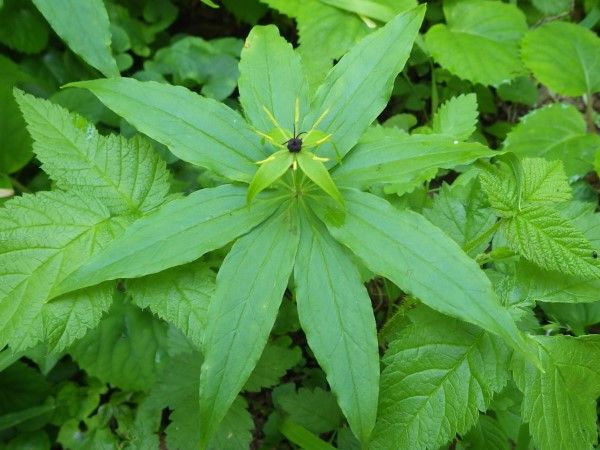 1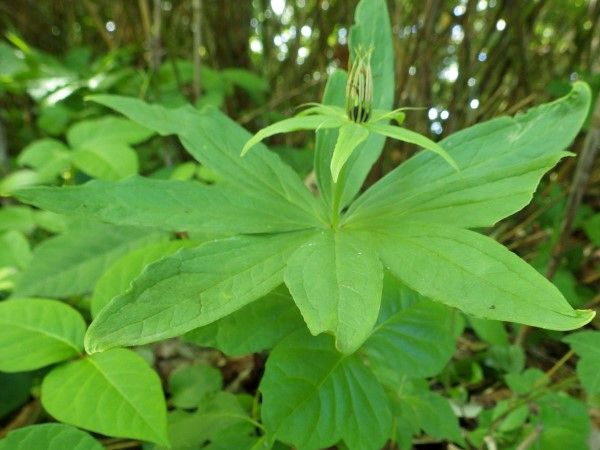 2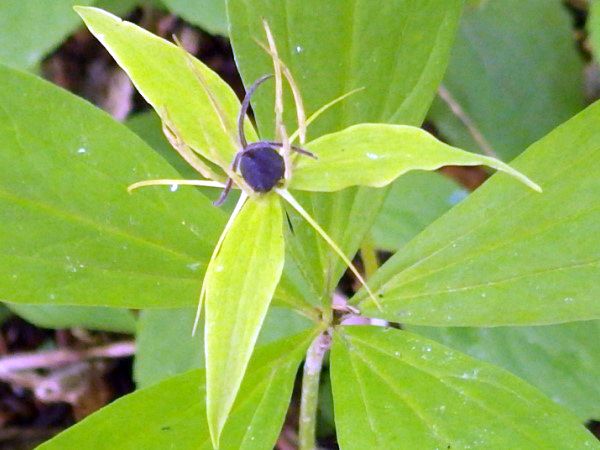 3
[1-3] near Moiwa skislope along a trail to Mount Moiwa (藻岩山) on June 22 2021.