(First upload on October 26 2011. Last on January 2 2018) [ 日本語 | English ]
Amorpha fruticosa L.
Mount Usu / Sarobetsu post-mined peatland
From left: Crater basin in 1986 and 2006. Cottongrass / Daylily
Itachihagi (イタチハギ, 鼬萩)

/Kurobana-enju (クロバナエンジュ, 黒花槐), Roshiahagi (露西亜萩)

, desert false indigo
Life form: deciduou shrub < 6 m in height
Distribution: eastern Canada - USA - northern Mexico (exotic to Japan)

Assigned as 100 of the worst invasive alien species in Japan
→ flora on Mount Usu


Habitat: ruderal weed (雑草)

invasive alien species (侵略的外来種/特定外来種)
Hokkaido Blue List: A3

Synonyms:

Amorpha elata Hayne
Amorpha fragrans Sweet
Amorpha tennessensis Shuttlew. ex Kunze
Amorpha virgata Small
Amorpha fruticosa in Hokkaido
---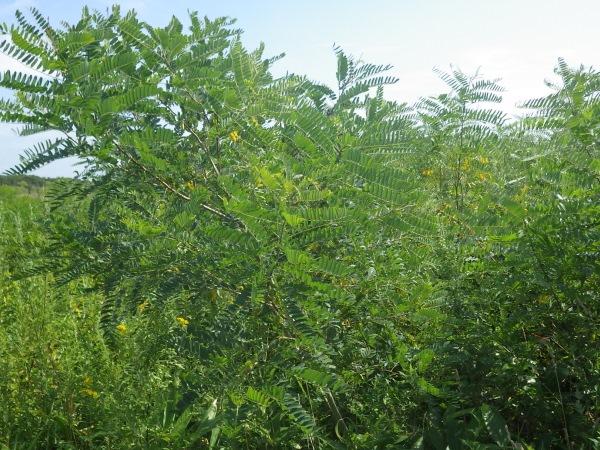 1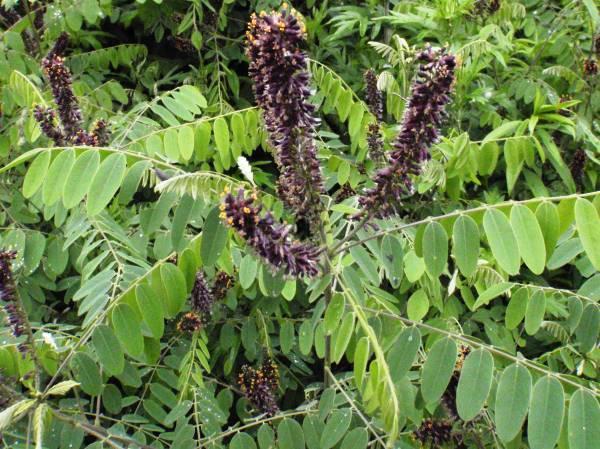 2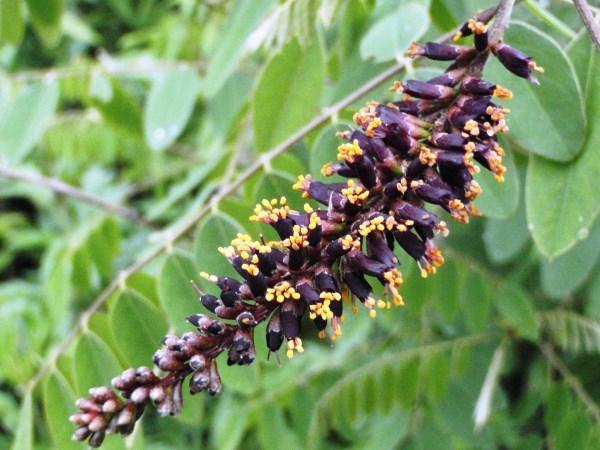 3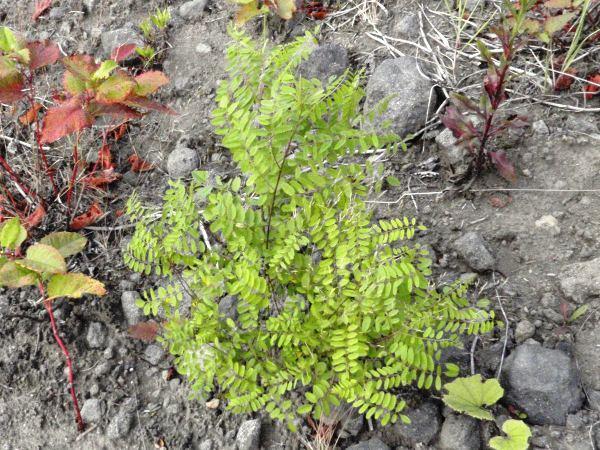 4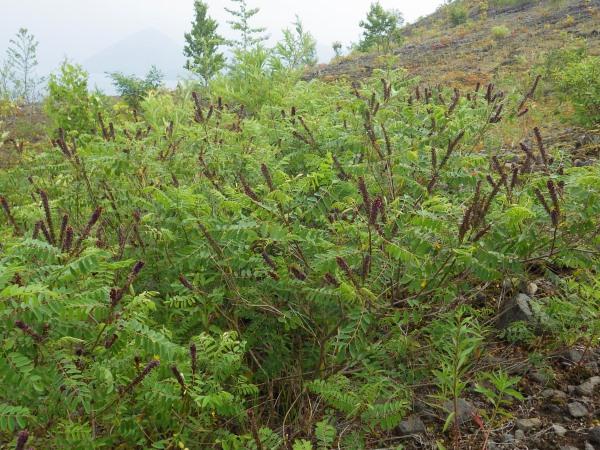 5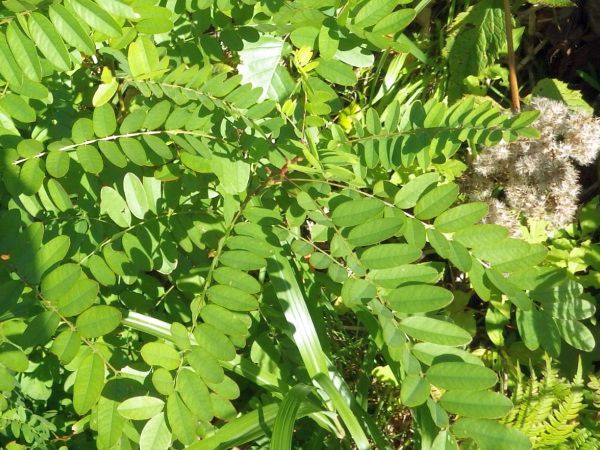 6
[1] at an openland along Ishikari Coast, where a wind power will be established, on September 3 2015. [2/3] near JR Akaigawa Station, southern Hokkaido, on July 5 2013. [4/5] a sapling.near K1 Crater (nicknamed as Yu-kun Crater) in Kompira Crater Group on Mount Usu. [4] on August 8 2011. Their many seedlings were observed in the last year. This area may become the alien world. Probaby this is ture, because I saw their remarkable growths in 2013. [5] on July 14 2015. In fact, this species was dominant in a certain area. [6] at a location planned for Tomamae Wind Power on September 21 2017. Records: along Tonneusu Pond (トンネウス沼) in the North Ward of Sapporo on November 7 2020.