(First upload on November 1 2009. Last on October 11 2019) [ 日本語 | English ]
Celastrus orbiculatus Thunb.
Mount Usu / Sarobetsu post-mined peatland
From left: Crater basin in 1986 and 2006. Cottongrass / Daylily
Tsuru-ume-modoki (ツルウメモドキ, 蔓梅擬), Oriental staff vine
Lifeform: a deciduous perennial vine
Distribution: China - Korea - Japan - Kuril. Now invasive weed to North America
Habitat: sunny sites, e.g., forest edges

Field trip: Nature on lakes, volcanoes, sea and forests (海と湖と火山と森林の自然)

Seed dispersal: animal
Vein surface: hairless
var. strigillosus (Nakai) Makino (オニツルウメモドキ): vein surface of leaf backside = hair with tiny projection
f. aureoarillatus (Honda) Ohwi (キミツルウメモドキ): yellow arils
---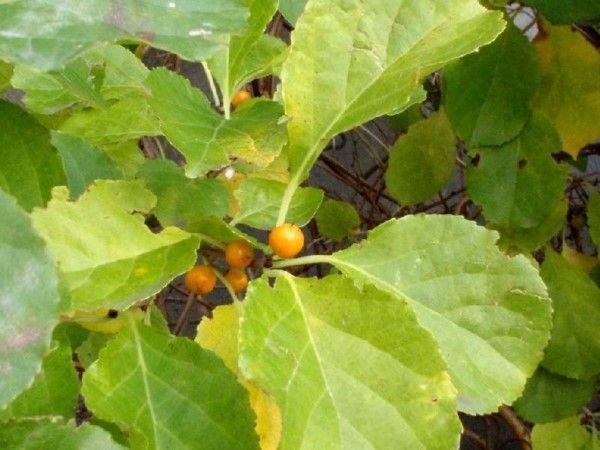 1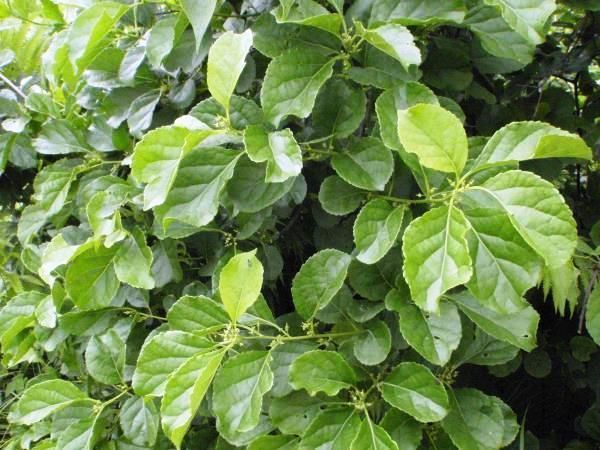 2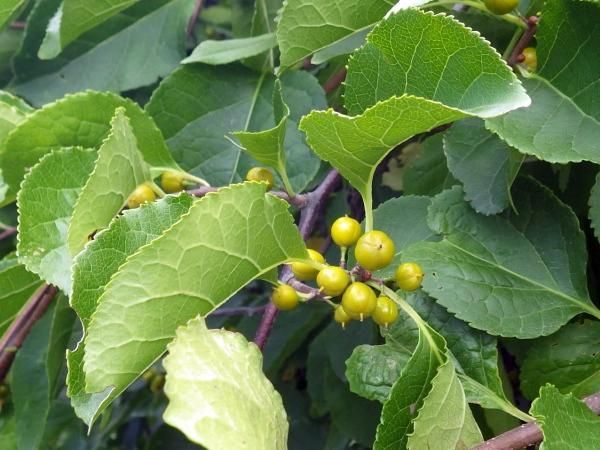 3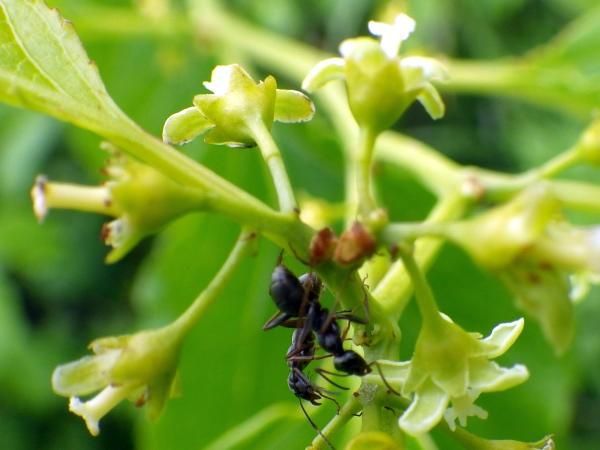 4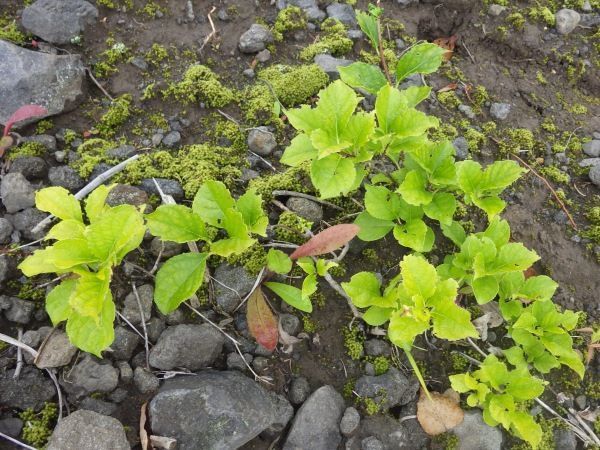 5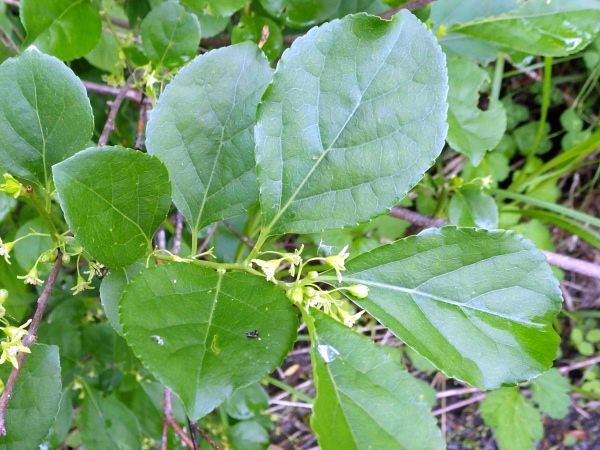 6
[1] at N18/W5, North Ward, Sapporo on October 12 2009. The plant utilized the wall of building to climb up. [2] along a small branch of Satsunai River, central Hokkaido, on June 26 2013. [3] at a wasteland near Ishikari Coast, where a wind power may be established, on September 3 2015. Here, numerous saplings of Populus nigra establihsed. [4] at a backyard of Takahara Restaurant on the foot of Mount Koma on June 18 2014. [5] at the bottom of the K-1 Crater in the Kompira Craters on Mount Usu (flora) on August 29 2017. [6] along Shunbetsu River, south-central Hokkaido, on June 14 2016.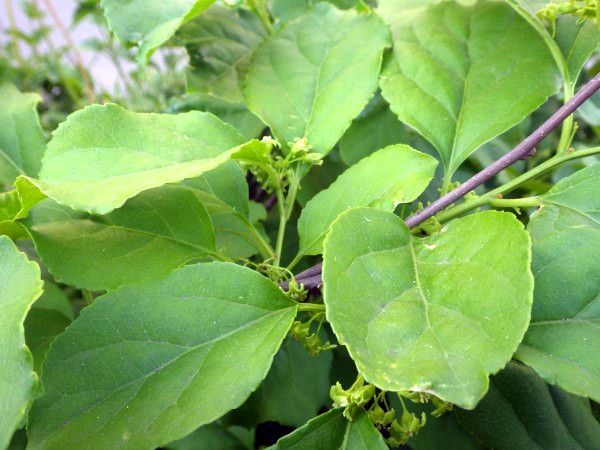 1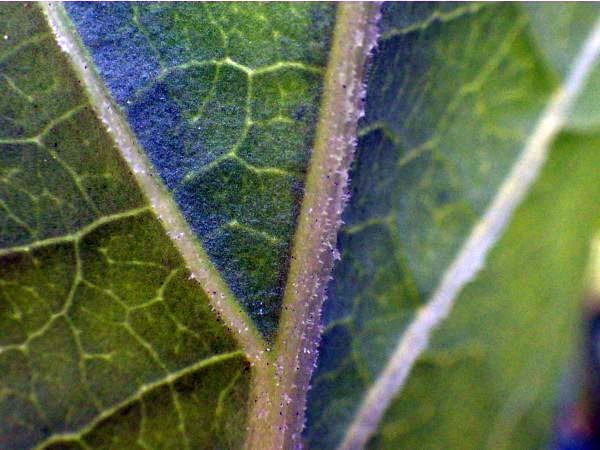 2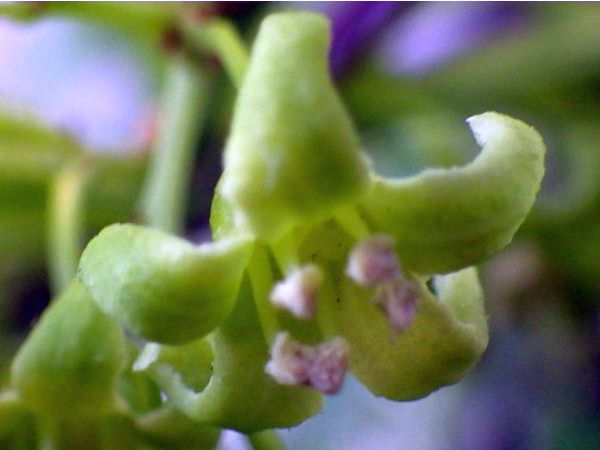 3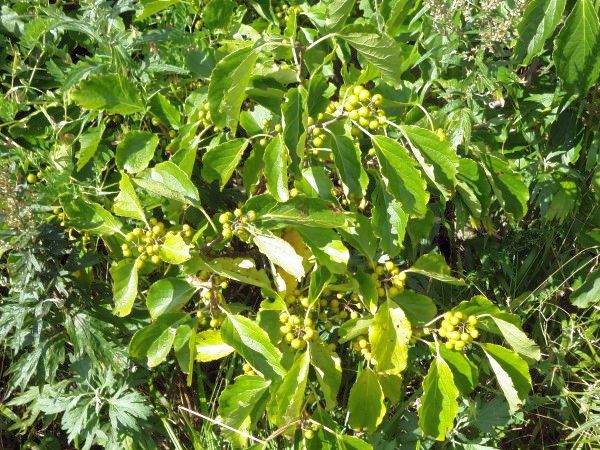 4
[1-3] in front of a house in N20/W2, North Ward, Sapporo, on June 4 2018. [4] along a seacoast on the bottom of cliff near the Muroran Marine Experimental Station of Hokkaido University on September 9 2019.