(First upload on September 22 2008. Last on August 6 2022) [ 日本語 | English ]
Aralia cordata Thunb.
Mount Usu / Sarobetsu post-mined peatland
From left: Crater basin in 1986 and 2006. Cottongrass / Daylily
Udo (ウド, 独活), Japanese spikenard
Lifeform: large, perennial forb
Distribution: East Asia, including Japan
Habitat: thickets and sparse forests, often establishing after disturbances

flora on Mount Usu and Mount Koma

Use: wild vegetable in Japan
Chromosome number: 2n = 48
Synonyms:

Aralia edulis Siebold et Zucc.
Aralia nutans Franch. et Savat.
Aralia cordata in Hokkaido
---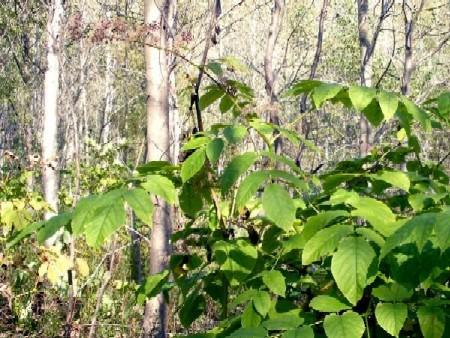 1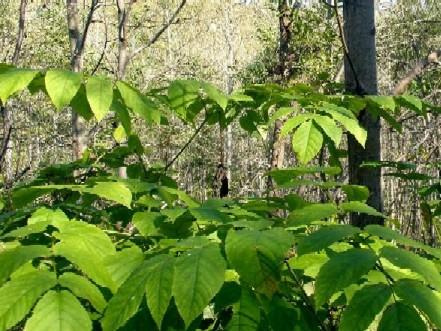 2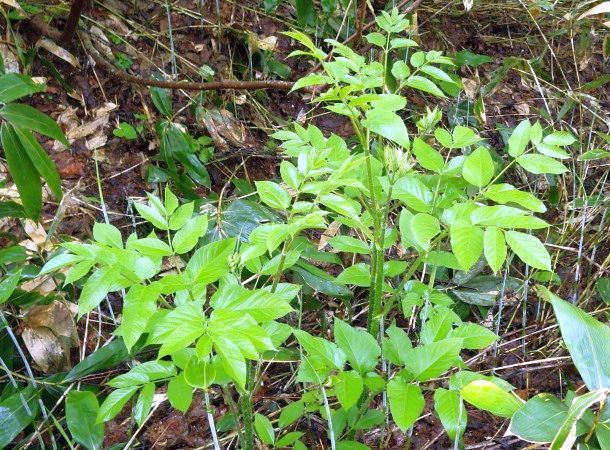 3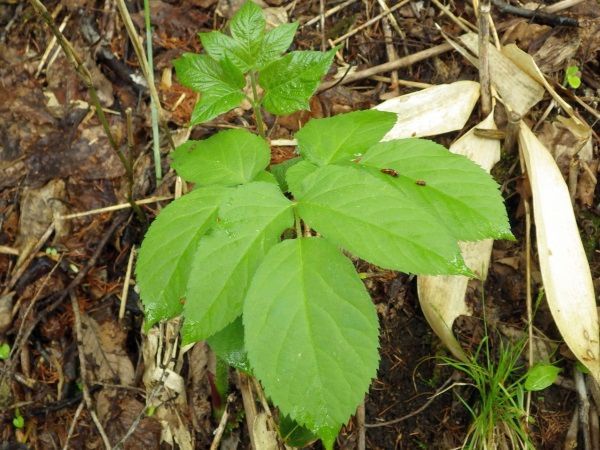 4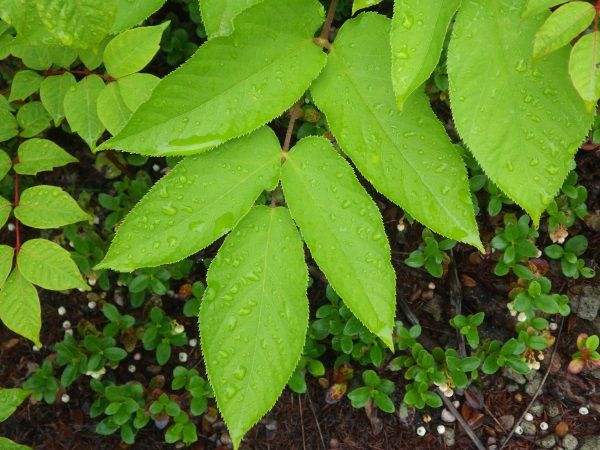 5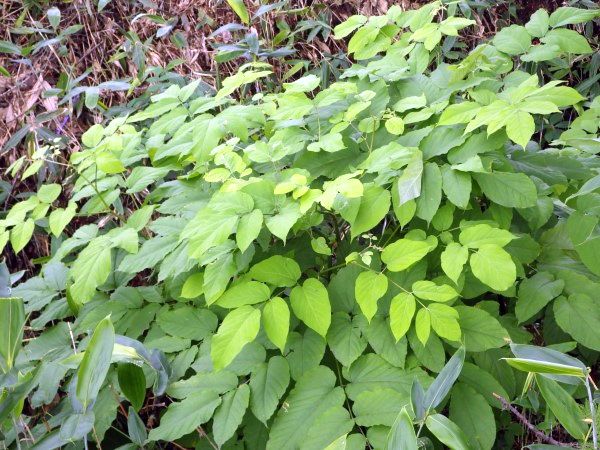 6
[1/2] purple fruits on the top of shoots on the crater basin on September 19 2008 on Mount Usu ( 有珠山). This plants disappeared from one of my permanent plots, due to harvest. [3/4] along a forest road in Shimokawa Town, northern Hokkaido. [3] on May 27 2016. [4] on May 23 2017. [5] near the parking lot of Mount Koma (駒ケ岳), southern Hokkaido, on July 9 2018. [6] in the Forest of Hokkaido People, Tobetsu Town, on July 18 2022.