(First upload on December 25 2008. Last on July 1 2021) [ 日本語 | English ]
Daucus carota L.
Mount Usu / Sarobetsu post-mined peatland
From left: Crater basin in 1986 and 2006. Cottongrass / Daylily
Noraninjin (ノラニンジン, 野良人参), Anne's lace (US) / wild carrot (UK)
Lifeform: (plastic) biennial forb < 2 m in height
Distribution: native to temperate regions (Europe - southwest Asia - northeast North America), but exotic to Japan

Hokkaido Blue List 2010: A3

Habitat: shrubs, grasslands, and waste lands including roadsides

→ Nature on lakes, volcanoes, sea and forests (海と湖と火山と森林の自然)

HUSTEP: Plants and Plant communities in Japan (flora list)

Pollination: insects
Flower color: white - pink
Carrot we eat: that is a caltivar.

ssp. sativus (Hoffm.) Arcang. → famous to use callus culture experiments
Daucus carota in Asia
---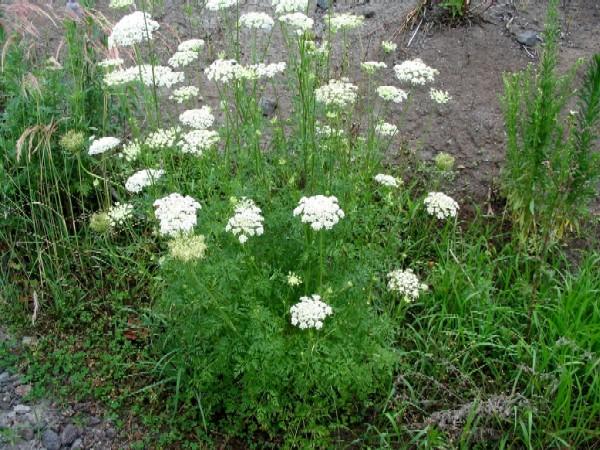 1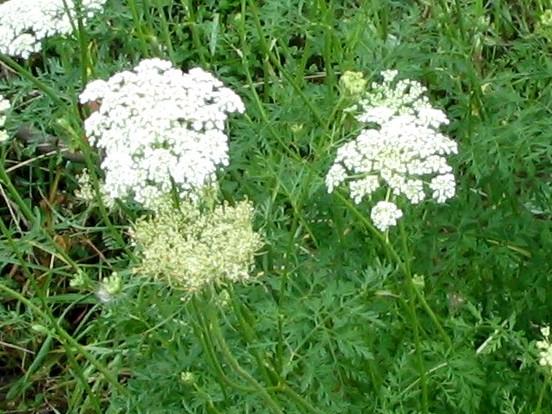 2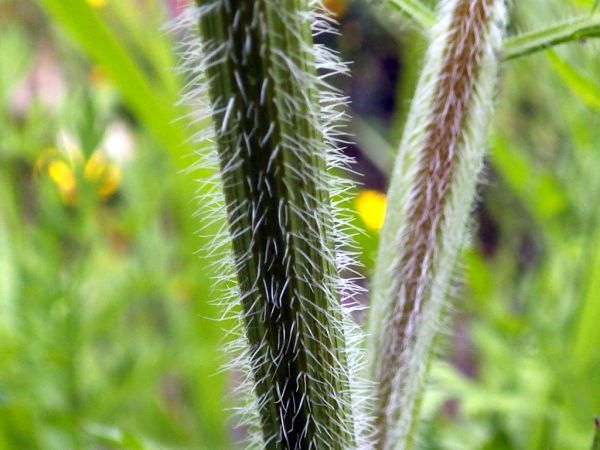 3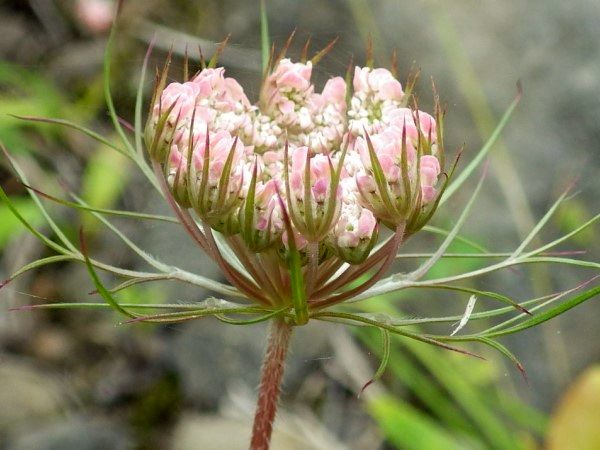 4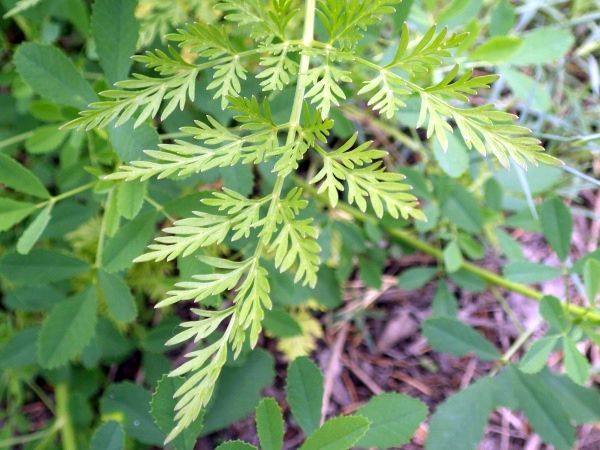 5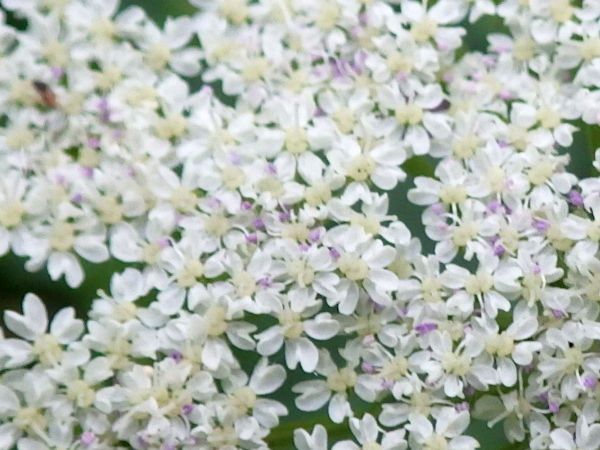 6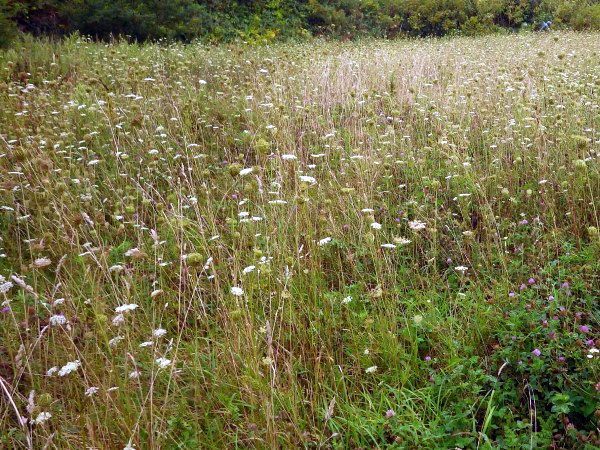 7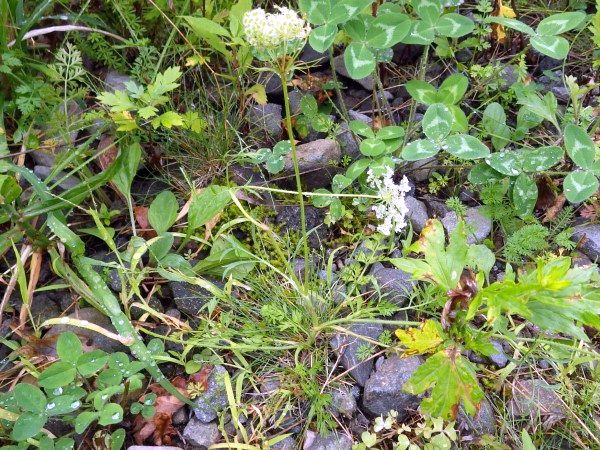 8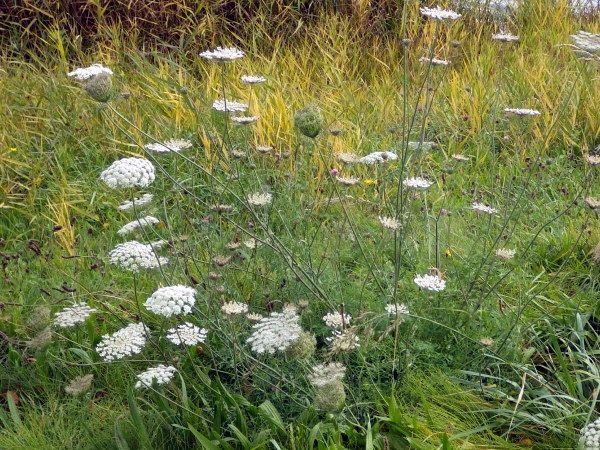 9
[1/2] near the Kompira craters created by the 2000 eruptions of Mount Usu on July 20, 2005. [3] on a sandbar near Kariki Bridge along Toyohira River, Sapporo, on June 21 2021. [4] along Kompira-yama trail between the K-1 Crater and the ruins of apartments on August 14 2019. [5/6] in the campus of Northeast Normal University in Changchun, northeastern China, on June 10 2017. [7] in a grassland super-dominated by wild carrot near the Muroran Marine Experimental Station of Hokkaido University September 3 2018. [8] along the formerly Shiretoko Forest Road in eastern Hokkaido on August 29 2020. [9] along Tonneusu Pond (トンネウス沼) in the North Ward of Sapporo on November 7 2020. Records: pink flowers along Kompira-yama trail between the K-1 Crater and the ruins of apartments on July 26 2013. Around the accomodation of Hokkaido University Teshio Experimental Forest, northern Hokkaido, on August 30 2021.
---
The composition of Murashige & Skoog medium


    NH4NO3          1650 (mg/l)  41.2 (mM) = 1 N
    KNO3            1900         18.8
    CaCl2·2H2O      440          3.0
    MgSO4·7H2O      370          1.5
    KH2PO4          170          1.25
    Na2-EDTA        37.3         Na 0.20
    H3BO3           6.2          Fe 0.10
    MnSO4·H2O       22.3         100 (μM)
    ZnSO4·H2O       6.6          100
    KI              0.83          5.0
    Na2MoO4·2H2O    0.25         1.0
    CuSO4·5H2O      0.025        0.1
    FeSO4·7H2O      0.025        0.1
    sucrose         30 (g)
    glycine         2.0 (mg)
    myoinositol     100 (mg)
    nicotinic acid  0.5 (mg)
    pyridoxin       0.5 (mg)
    thiamin         0.1 (mg)
    kinetin         0.04-10 (mg)
    IAA             1-30 (mg)


Sol I. (× 50): 40 ml (NH4NO3, KNO3, KH2PO4, H3BO3, MnSO4·H2O, ZnSO4·H2O, KI, Na2MoO4·2H2O, CuSO4·5H2O)
Sol II. (× 100): 20 ml (CaCl2·2H2O)
Sol III (× 100): 20 ml (MgSO4·7H2O)
Sol IV (× 100): 20 ml (Na2-EDTA, FeSO4·7H2O)
Sol V (× 200 mixture or separately preparation
100 mg/ml myoinositol (× 1000): 2.0 ml
1 mg/ml nicotinic acid (× 2000): 1.0 ml
1 mg/ml pyridoxin-HCl (× 2000): 1.0 ml
0.5 mg/ml thiamin-HCl (× 5000): 0.4 ml
4 mg/ml glycine (× 2000): 1.0 ml



    6-BA       A (0 mg/l)  B (0.02) C (0.2) D (2.0)
    2, 4-D
    0 (0 mol)  A0          B0       C0      D0
    7 (10-7)   A7          B7       C7      D7
    6 (10-6)   A6          B6       C6      D6
    5 (10-5)   A5          B5       C5      D5



  Week  A0 B0 C0 D0 A7 B7 C7 D7 A6 B6 C6 D6 A5 B5 C5 D5
    1    -  -  -  -  1  3  3  2  2  2  2  2  -  1  2  2
    2    -  -  -  -  2  4  4  2  3  2  2  2  1  2  3  3
    3    -  -  -  -  3  4  4  3  4  2  2  2  2  2  3  3
    4    -  -  -  -  3  4  4  3  4  3  3  2  2  2  3  3
    5    -  -  -  1  3  4  4  3  4  4  4  3  2  2  4  3


-: disk remained. 1, 2, 3, 4: degrees of cullus formation