(First upload on August 19 2013. Last on October 22 2021) [ 日本語 | English ]
Populus alba L.
Mount Usu / Sarobetsu post-mined peatland
From left: Crater basin in 1986 and 2006. Cottongrass / Daylily
Gindoro (ギンドロ, 銀泥), white poplar, silverleaf poplar, silver poplar, abele, abele tree
Urajirohakoyanagi (ウラジロハコヤナギ, 裏白箱柳), シロポプラ, ギンヤマナラシ, 銀葉ポプラ
Lifeform: deciduous pioneer tree ≈ 30 m high
Distribution: native to south-central Europe and western Asia (exotic to Japan)
Habitat: sunny, nutrient-poor soils

HUSTEP: Plants and Plant communities in Japan (flora list)

Seed dispersal: wind

Utilization: erosion control
var. globosa Spaeth: tree form = discoidal, young shoot = grey-red, leaf = triangular cordate, lobule, leaf backside = grey
var. pendula Loud.: branch = weeping, leaf backside = gray green
var. richardii Hort. (Richard Golden Poplar): leaf frontside = yellow, backside = gray
var. nivea Wesm. (Silver Maple): leaf = trifid-quinquefid, palmate, serrate
var. pyramidalis Bunge (Bolle's Poplar): stem form = terete, branch upward straight, leaf = trifid-quinquefid
Populus alba in Hokkaido
---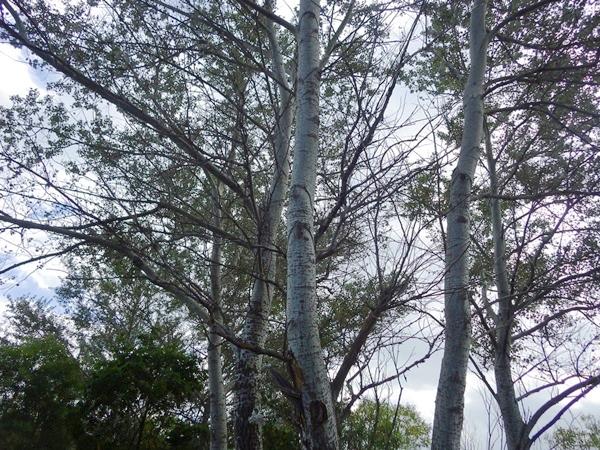 1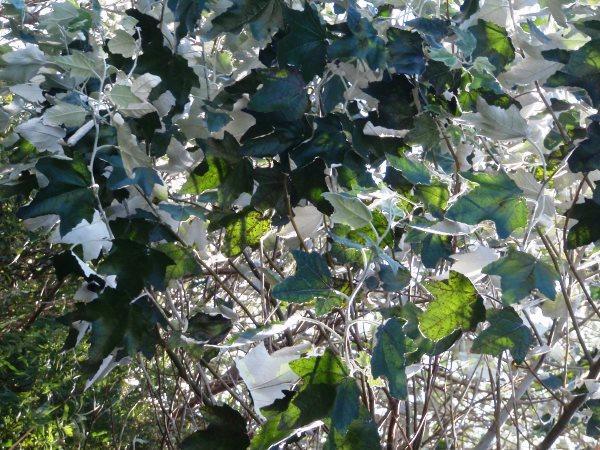 2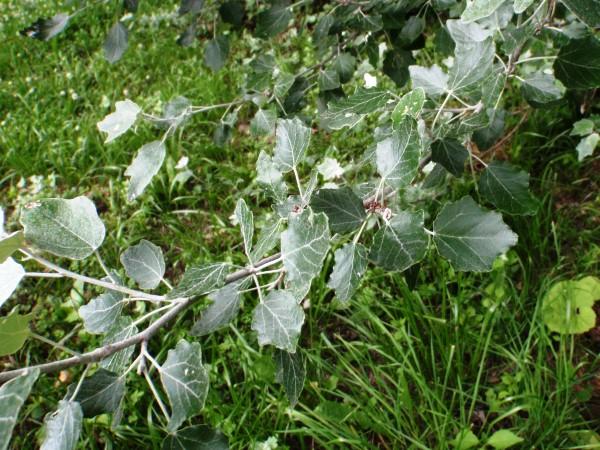 3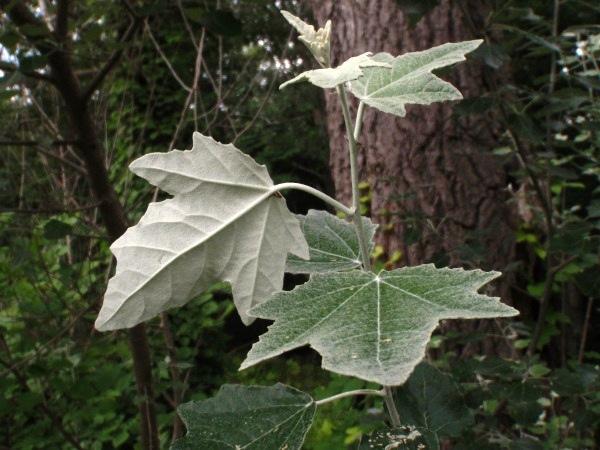 4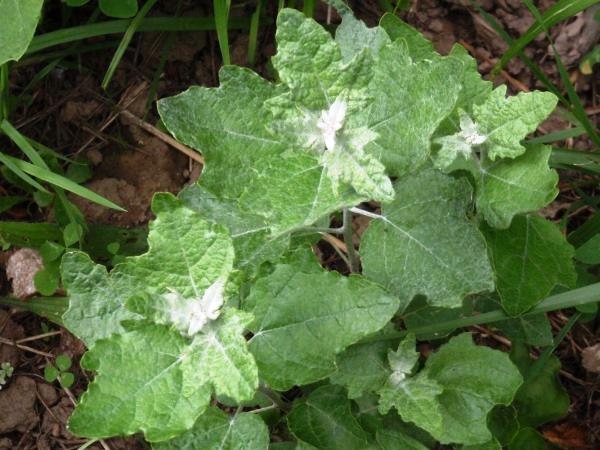 5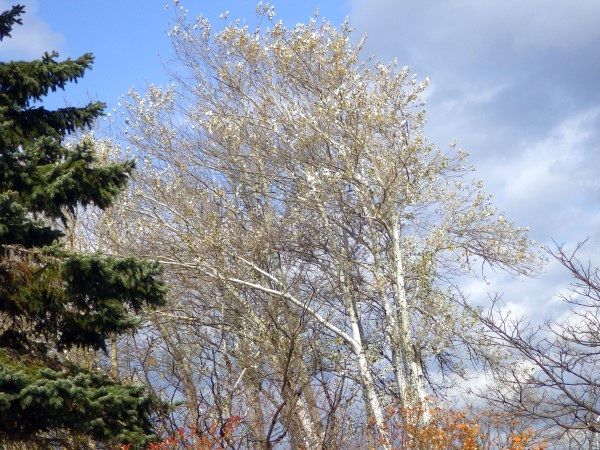 6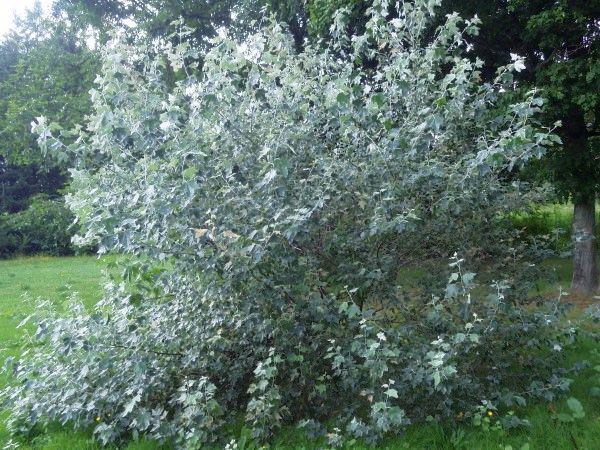 7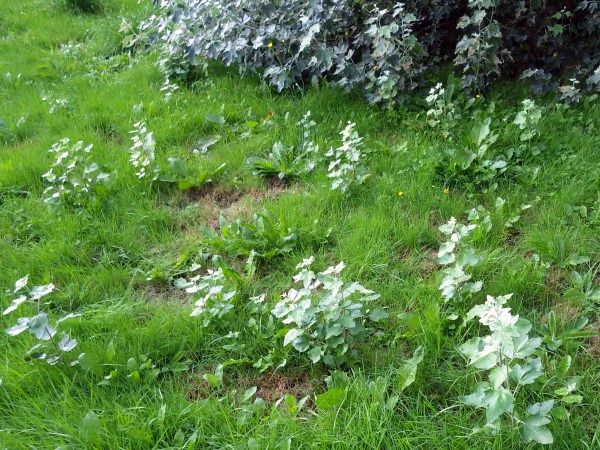 8
[1] at a wasteland near Ishikari Coast, where a wind power may be established, on September 3 2015 ⇒ bark (樹皮). [2] at a hedge of crop field near Muroran Marine Station, HU, on September 17 2013. [3-5] at the arboretum of Hokkaido Research Center, Forestry and Forest Products Research Institute, in Hitsujigaoka, Sapporo, on July 9 2013. [4] seedlings around the parental tree. This means white poplar regenerates naturally in Hokkaido. [6] along the shore of Echigo Pond in Ebetsu City on October 8 2017. Along Tonneusu Pond (トンネウス沼) in the North Ward of Sapporo on November 7 2020. [8/9] around the accomodation of Hokkaido University Teshio Experimental Forest, northern Hokkaido, on August 30 2021.