(First upload on December 20 2011. Last on April 11 2021) [ 日本語 | English ]
Thuja occidentalis L.
Mount Usu / Sarobetsu post-mined peatland
From left: Crater basin in 1986 and 2006. Cottongrass / Daylily
Nioihiba (ニオイヒバ, 匂檜葉), northern whitecedar or American arborvitae
Lifeform : evergreen coniferous tree
Distribution: northeastern North America (introduced to Japan in Meiji Era)
Habitat: transplantation in Sapporo

Field training on integrated environmental research (統合環境調査法実習) (fauna and flora 種リスト)

Flavor: pineapple (for me)

Seed dispersal (種子散布): wind by developing wings
Synonyms:

Thuja occidentalis L. var. globosa Gordon (the Botanic Gardens of Tohoku Univeristy used this)

Cultivars
cv. aurea nana (オウゴンコノテ), south to Honshu
cv. Europe gold (オウゴンニオイヒバ), leaf yellow-green
cv smaragd, cv. globosa, cv. rheingold, cv. sunkist gold, and others
---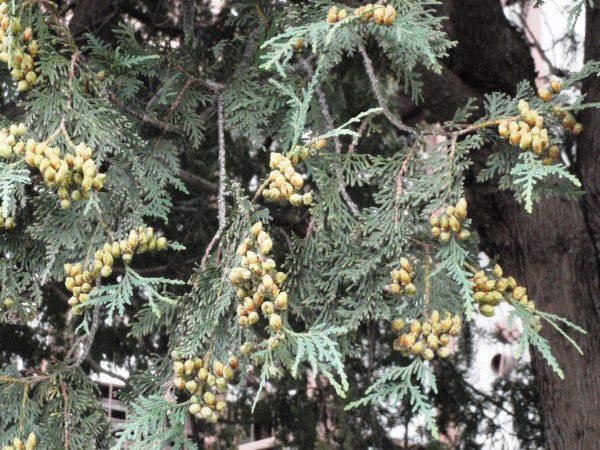 1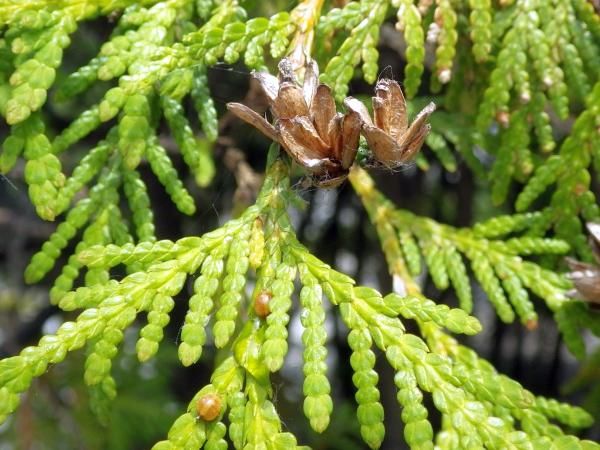 2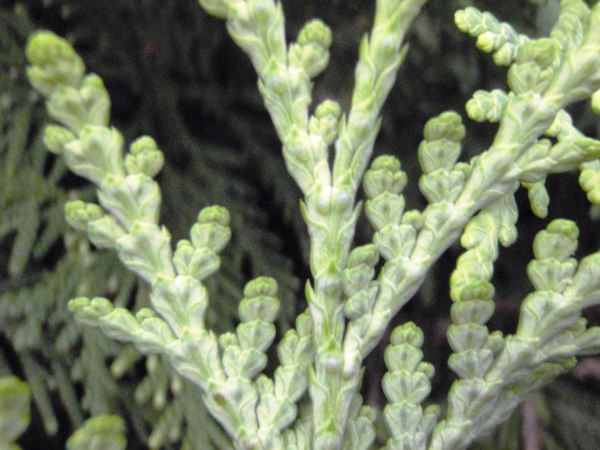 3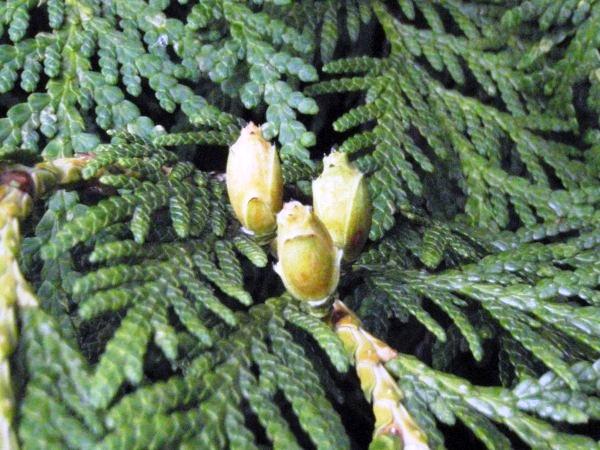 4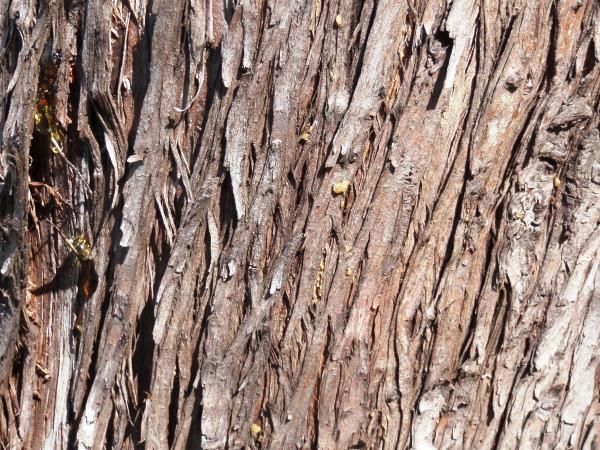 5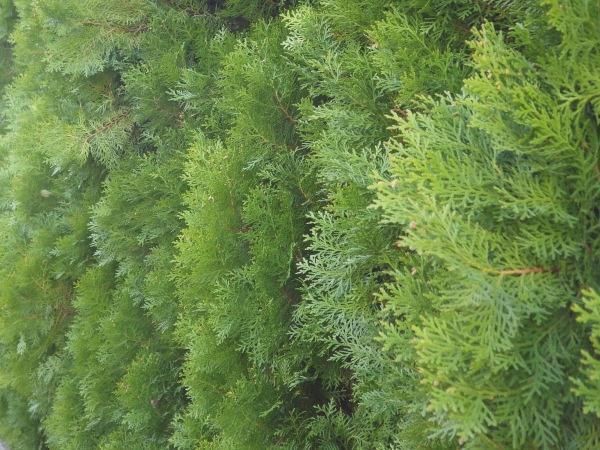 6
[1] in the campus of Hokkaido University of Education, Hakodate, on September 21 2011. [2] at a park near JR Obihiro Station, eastern Hokkaido, on June 6 2014. [3] backside of a leaf. [3/4] at N17/W4, North Ward, Sapporo, on September 19 2011. [5] a bark (樹皮) at a softscape, East Ward, Sapporo, on July 18 2012. [6] street trees near New Tokiwa Bridge along Sotobori Street, Tokyo, on December 27 2014.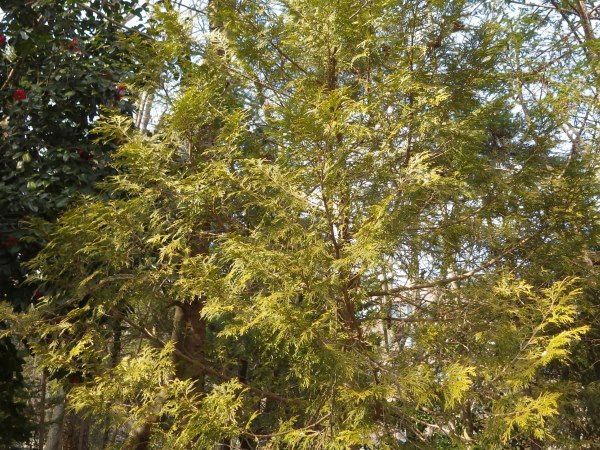 7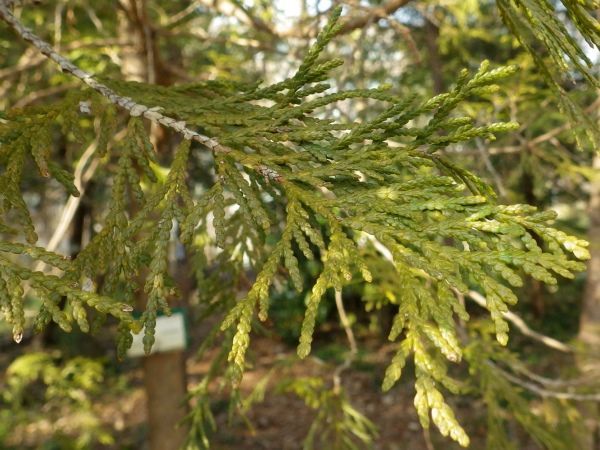 8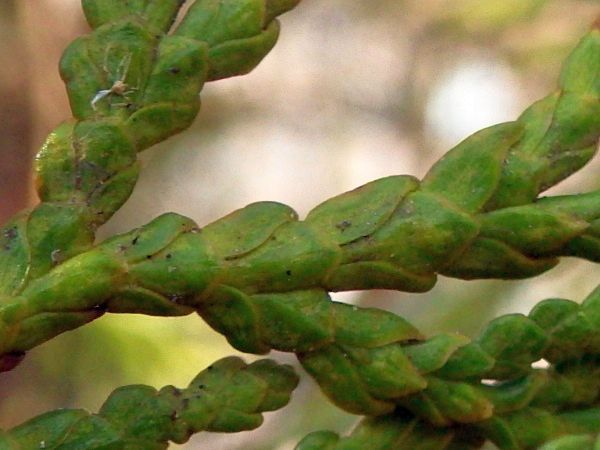 9
[7-9] in the salicetums of Botanic Gardens, Tohoku University, Natural Monument Aobayama, northern Honshu, on March 22 2016. Data: Rec. Seeds No. 1871. Ex copenhagen, Denmark. Donat. Bot. Gard. of the Univ. of Copenhagen. Plant. 13 Jul. 1970.
cv. sunkist gold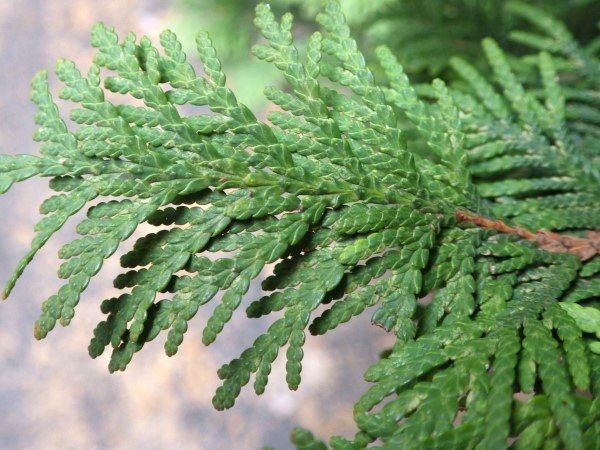 1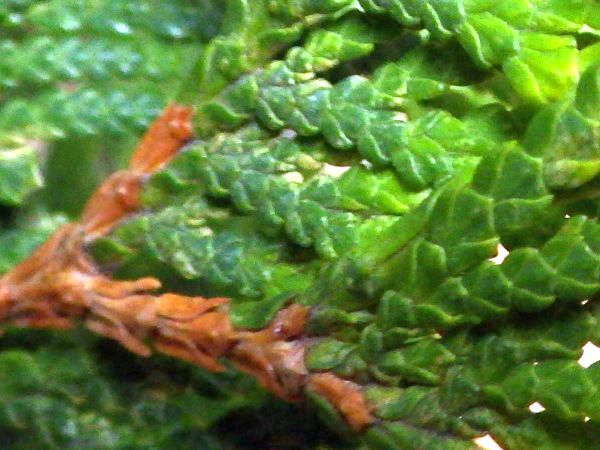 2
[1/2] in Toyohira Park, Toyohira Ward, Sapporo, on April 3 2021.