(First upload on November 14 2013. Last on August 20 2018) [ 日本語 | English ]
Rubus chamaemorus L.
Mount Usu / Sarobetsu post-mined peatland
From left: Crater basin in 1986 and 2006. Cottongrass / Daylily
Horomui-ichigo (ホロムイイチゴ, 幌向苺), cloudberry, bakeapple, and others

⊂ Seven Horomui Herbs (ホロムイ七草)

Lifeform: stoloniferous, perennial herb < 25 cm high
Distribution: widespread in boreal regions in the Northern Hemisphere, including northern Japan (north to Tohoku District)
Habitat: bog and tundra

Indicator species (指標種) of peatland (泥炭地)
⇒ common after wildfire in Alaska (Tsuyuzaki et al. 2013)

Flower: white, dioecious, petals = 4-6
Stem: no spines
Seed dispersal: animal (birds and mammals) → edible plant
Synonyms:

Rubus chamaemorus L. var. pseudocchamaemorus (Tolm.) Vorosch. (discarded)
Rubus chamaemorus in the Northern Hemisphere
---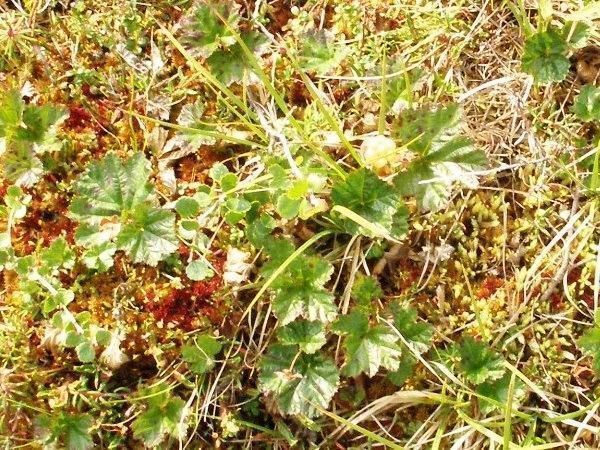 1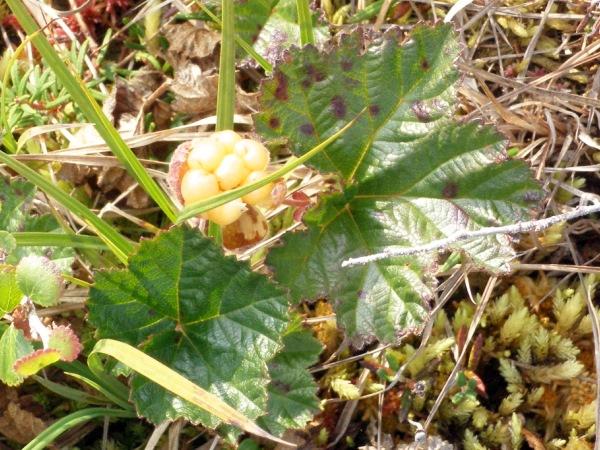 2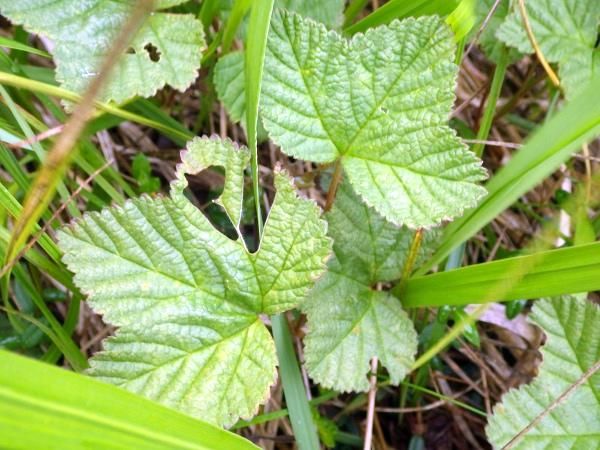 3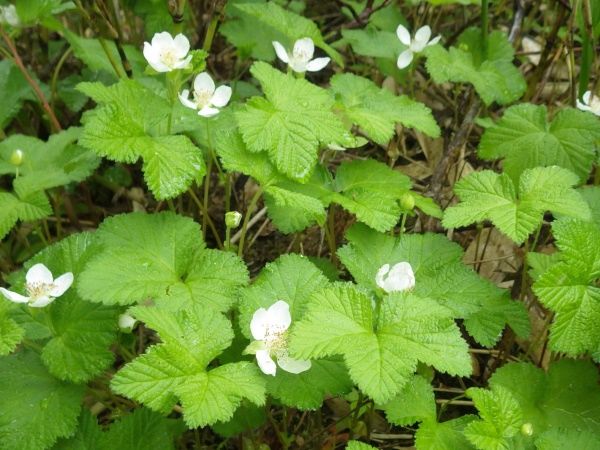 4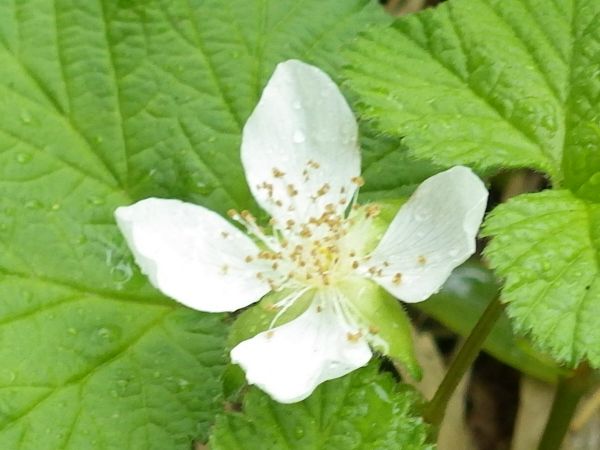 5
[1/2] under a observational tower at Poker Flat near Fairbanks, Alaska, on August 8 2009. [3] in a post-mined peatland, Sarobetsu mire (サロベツ湿原), northern Hokkaido, Japan, on July 23 2014. [4/5] on a trail to Matsuyama Bog, northern Hokkaido, on June 27 2018.