a branch of geology concerned with the study of rock layers (strata) and layering (stratification)
Table. Geological timescale, based on Family Waagenophyllidae (Kanmera 1973, 勘米良亀齢)
Era

_______

Fusulinida band (フズリナ属帯)
Triassic

Lower: -

Permian

Upper: Palaeofusulina, Codonofusiella
Middle: Yabeina, Neoschwagerina, Cancellina
Lower: Misellina, Pseudofusulina, Pseudowagerina

Carboniferous

Upper: Triticites
Middle: Fusulina-Fusulinella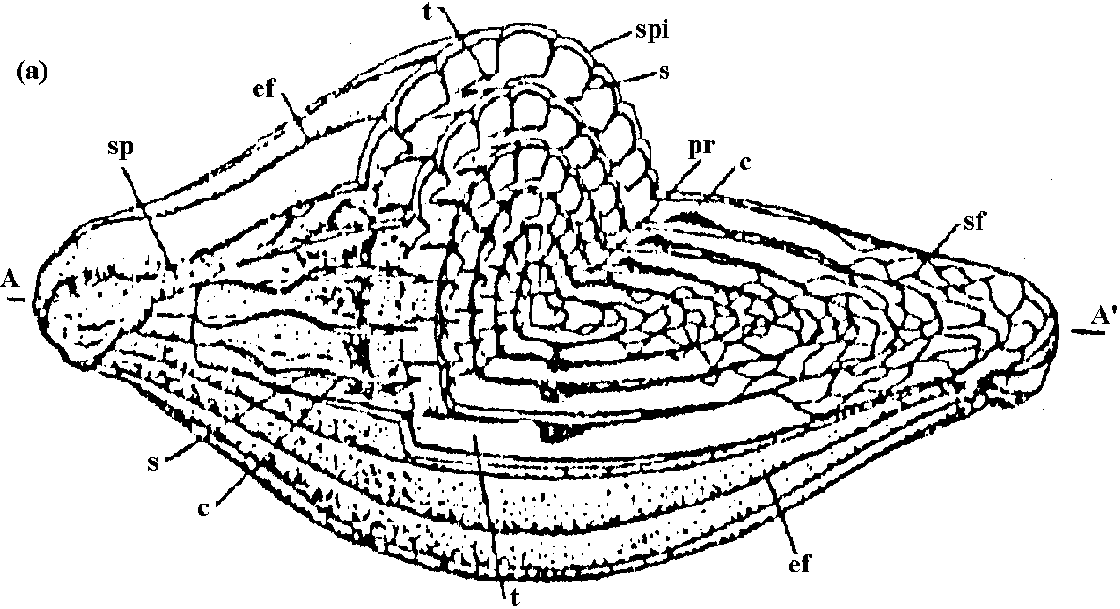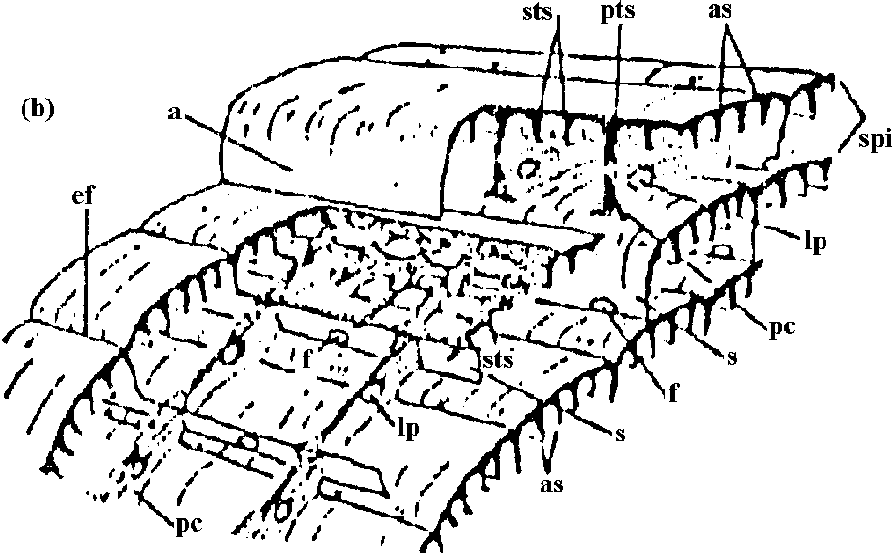 Fig. 1.76. Morphology of Fusulinidae (紡錘虫). (a) Fusulinella. (b) Yabeina. A-A': axis of coiling, pr: proloculus, spi: spirotheca, s: septa, sp: septal pores, sf: septal fluting, c: chomata, t: tunnel, ef: external furrow, pts: primary transverse septula, sts: secondary transverse septula, as: axial septula, a: antetheca, pc: parachomata, f: foramina, lp: lateral passage. (Modified after Maklukho-Maclay et al. 1959).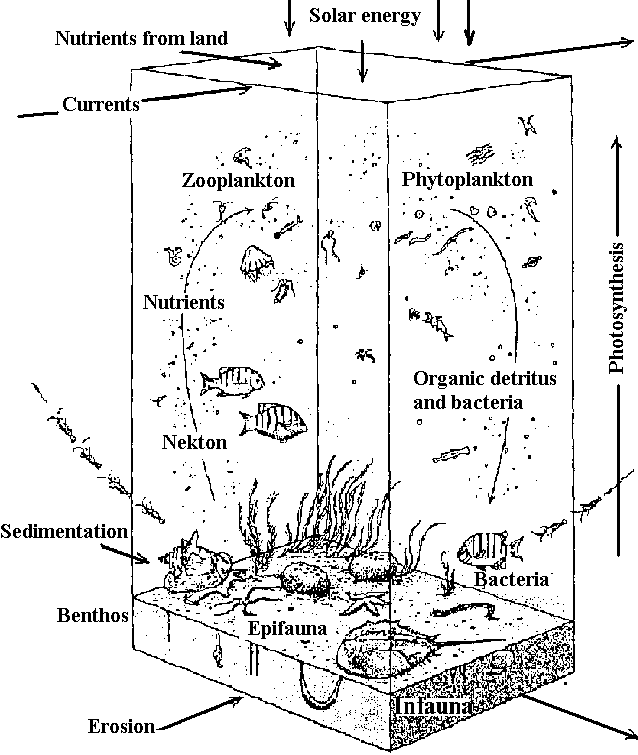 Fig. 3.9. Interrelationships of life habits within the marine ecosystem.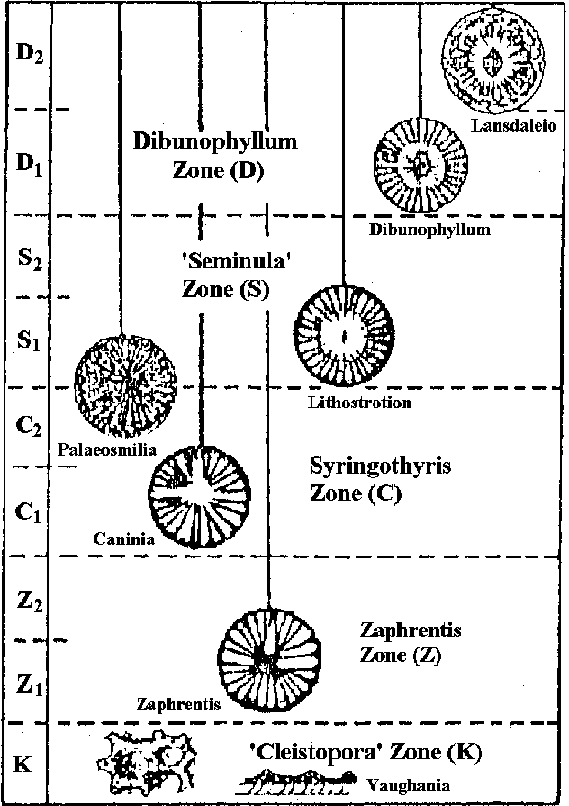 Fig. 5.34. Carboniferous coral zones and brachiopod/coral subzones, British Isles (Stamp 1950). An introduction to stratigraphy British Isles. Subzones: K1: Productus basus, K2: Spiriterina octoplicata, Z1: Spirifer tornacensis, Z2: Zaphrenus konincki, C1: Caninia cylindrea, C2: Palaeosmilia φ, S1: Caninia bristolensis, S2: Productus corrugato-hemisphericus, D1: Dibunophyllum bourtonense, D2: Lonsdaleia floriformis. (Yaughan 1905)